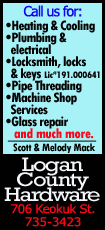 A new e-book argues that they managed to harness pent-up energy, luck, creativity and other phenomena to get "outsized results", and that entrepreneurs or activists can emulate this with a strategy called "Scaling" — the book's title.

In simple terms, it works the way an audience can be nudged into giving a standing ovation simply by getting someone in the front row to stand up first.

In the case of the "Fifty Shades of Grey" trilogy, E.L. James's fan-fiction based on the "Twilight" vampire books grew by word-of-mouth and peer pressure into an online phenomenon that could not be ignored by the publishing world or Hollywood.

It is one of the case studies presented by the Berlin-based entrepreneur Mark Turrell and co-author Menno van Dijk, who runs the Amsterdam School of Creative Leadership, to show how "small, smart moves" can preclude the need for vast investment.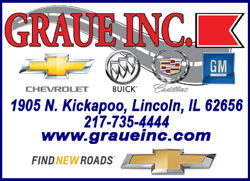 The message is mainly aimed at business, but the inspiration came from Turrell's experiences advising activists in Africa and the Middle East on how to use new media and simple technology to achieve political change.
Reuters spoke to Turrell, a 43-year-old Canadian who is one of the World Economic Forum's (WEF) "Young Global Leaders", after he launched the book in Davos.

Q: Where did you first come across "scaling"?

A: At the WEF in Davos in 2008 I met a young politician from the Zimbabwean opposition and he asked for help in ensuring a (more) fair count for the upcoming elections. I didn't know anything about the country, nor elections, but I'd spent some months putting together my theory on scaling. We spent 45 minutes coming up with a plan based in crowd power and leveraging networks. The result? Photographic evidence that (President Robert) Mugabe was losing heavily and could not win the first round. It's one of the cases in the book that I'm most proud of — it's personal.

Q: Aren't you just stating the obvious — that if you want a start-up business or a protest movement to succeed, use social media and technology to network and promote your idea? What makes your theory different, or doable?

A: Scaling is definitely not just about technology and social media. It's about putting a smart strategy in place, such as fostering an ecosystem or leveraging networks, rather than being super-quick to tweet.

Technology does accelerate scaling. Just think about the power of a photo to galvanize opinion. Nowadays images can go viral and have global impact within minutes, unbelievable two decades ago. What makes scaling so doable is that it's about small, smart moves that don't need masses of investment.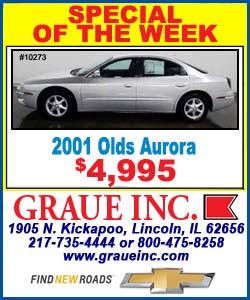 Q: If scaling is as straightforward as what the book calls "catching a wave", why aren't you a billionaire?
A: Personal choice. I decided financial wealth was not my goal when I was running a public company with a huge investment stake in the business. I wanted to focus on my passion and gave myself the mission of changing the entire world for better, all of it at the same time. I just don't care about money enough to be a billionaire. I'd rather help a billion people live happier lives.

Q: The book says that chance and luck are major factors in achieving "outsized results", from the fall of the Berlin Wall to the success of Flickr (originally designed as a community tool for online gamers, now owned by Yahoo). Is the secret of success just waiting for a lucky break?
A: Our research found that it's hard to ignore the benefits of luck in the scaling process. Originally, we had hoped it was just 'small, smart moves' but we kept finding cases when a lucky break turned a good thing into a great thing.

I wouldn't recommend just waiting for luck as you might wait a very long time. You can make luck happen, or at least boost the odds. There are some tricks that we cover in "scaling" so you can afford to be impatient and move fortune along.

Q: You present case studies where "scaling" has been used to make the world a better or more prosperous place — promoting democratic ideas, combating human trafficking or building successful businesses. Don't you worry it could be applied by the "bad guys", to run financial scams, sell illegal drugs or promote unjust political movements?
A: I'm hesitant about using terms like 'good' and 'bad' as it's often a matter of perspective. If a non-governmental organization is trying to push through legislation on financial transparency and reducing legal tax avoidance, is the NGO good and the corporations bad? The morality of these topics is tricky.

That being said, I have two worries on "scaling". The first is that not enough people use it to scale meaningful social projects. The second is the use of scaling for evil and the shades of grey below outright evil. I held back my research for a year to help me figure out how to handle this very issue. Several of the scaling methods we use are good versions of evil deeds, separating the means from the ends.
Q: Is scaling-up always synonymous with success? Whatever happened to "small is beautiful"?

A: "Scaling" encompasses 'small is beautiful' in many forms. A single work of art can move people for generations. A photo or a news story can get people on the streets in thousands.

(Editing by Michael Roddy and Eric Walsh)
[© 2014 Thomson Reuters. All rights reserved.]
Copyright 2014 Reuters. All rights reserved. This material may not be published, broadcast, rewritten or redistributed.