Pfizer says U.S. court invalidates Celebrex patent; generics loom
Send a link to a friend Share
[March 13, 2014] (Reuters) — A U.S. court ruled invalid a patent covering Pfizer Inc's blockbuster Celebrex painkiller, the drugmaker said, giving generic rivals an earlier U.S. entry that analysts estimated could cost the company $3 billion in revenue by the end of 2015.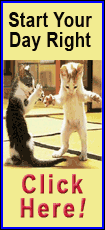 Pfizer shares closed down 1.4 percent on the New York Stock Exchange.

Pfizer said it would appeal the ruling, made by the U.S. District Court for the Eastern District of Virginia, which invalidated a patent covering how Celebrex is administered to treat osteoarthritis.

Celebrex has annual global sales of about $3 billion, including $2 billion in the United States. It is the fourth-biggest product for Pfizer, which has total annual company sales of about $52 billion.

Pfizer, in its full-year 2014 profit forecast, had assumed Celebrex would maintain its U.S. marketing exclusivity through December 2, 2015 based on the so-called method of use patent, Morningstar analyst Damien Conover said.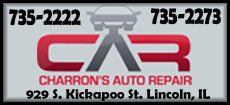 He said the court's decision, if not overturned on appeal, could cost Pfizer $1 billion in revenues this year and $2 billion next year.

Conover said he had been surprised by Pfizer's confidence in the method of use patent, because they are rarely upheld by U.S. courts. The drug's basic chemical patent lapses on May 30, 2014, and generic companies including Teva Pharmaceuticals Inc and Mylan Pharmaceuticals Inc have sought approval to sell their cheaper versions at that point.
"It seems likely that odds are in favor of generics launching early," Sanford Bernstein analyst Tim Anderson said in a research note.
(Reporting by Vrinda Manocha in Bangalore and Ransdell Pierson in New York; editing by Joyjeet Das and Andrew Hay)
[© 2014 Thomson Reuters. All rights reserved.]
Copyright 2014 Reuters. All rights reserved. This material may not be published, broadcast, rewritten or redistributed.