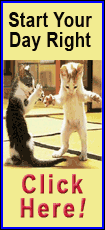 In one study, the treatment, mepolizumab, showed statistically significant reduction in the frequency of exacerbations in patients of severe eosinophilic asthma compared with a placebo, GSK said on Wednesday.

The second study showed that patients on mepolizumab achieved greater reduction in their oral corticosteroid dose compared with those on placebo, while maintaining asthma control.

The company said the drug was administered to patients intravenously or through subcutaneous injections every four weeks in the first study.

In the second trial, the drug was administered through subcutaneous injections.

The company said it would file for regulatory approval for the drug globally by the end of the year.

GSK's shares closed 1.5 percent lower at 1670.5 pence on Wednesday on the London Stock Exchange.
(Reporting by Tasim Zahid in Bangalore; editing by Kirti Pandey)
[© 2014 Thomson Reuters. All rights reserved.]
Copyright 2014 Reuters. All rights reserved. This material may not be published, broadcast, rewritten or redistributed.