Massive car pileup in Ohio kills three, injures state trooper
Send a link to a friend Share
[March 13, 2014] By Kim Palmer
CLEVELAND (Reuters) — Three people were killed and a state trooper was seriously injured in a pileup of about 50 cars and trucks in Ohio after a winter storm covered the Great Lakes region in ice and snow Wednesday afternoon, according to state and county officials.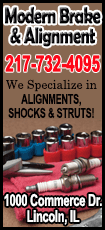 The injured Ohio State Highway Patrol officer was pinned between two vehicles at the scene of the chain-reaction accident that stretched for 2 miles with crashed vehicles in both east- and west-bound lanes of the Ohio Turnpike between Toledo and Cleveland.

The trooper, Andrew Clouser, 29, remained hospitalized in serious condition with non-life threatening injuries and was transferred to St. Vincent's Hospital in Toledo, according to the highway patrol.

State police and county officials said at least three people died in the sprawling wreck, but there were no immediate details on the circumstances or identities of the fatalities.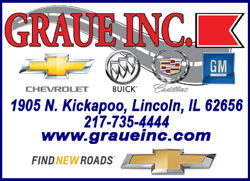 The turnpike was shut down in both directions around midday after the pileup began with a dozen tractor-trailer trucks jack-knifed on both sides of the highway, blocking traffic, the state police said.

The crippled section of the turnpike remained closed for at least four hours, and traffic was re-directed by law enforcement, according to the Ohio Department of Transportation

The winter storm caused white-outs and snarled traffic throughout northeastern Ohio.

Cleveland's downtown Shoreway was closed in both directions after a 15-car collision on one side and a 20-car pileup on the other late in the afternoon, making the roadway impassable, city officials reported.

Michael Catheline, 57, a teacher at the state women's prison, witnessed yet another multiple car accident on Interstate-480, west of Cleveland, on his way home from work.
"It was amazing. It just went on and on and on. It looked like a movie," Catheline said, adding that visibility was reduced to near zero with icy road surfaces. "Cars were just jammed in on each other like sardines. We were going very slow and you could see the ice on the road."

(Reporting by Kim Palmer; editing by Steve Gorman and Ken Wills)
[© 2014 Thomson Reuters. All rights reserved.]
Copyright 2014 Reuters. All rights reserved. This material may not be published, broadcast, rewritten or redistributed.