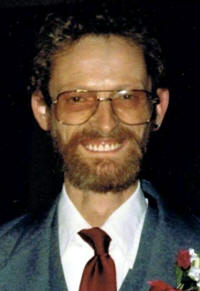 Danny Upton
[March 11, 2014] BLOOMINGTON — Danny D. Upton, 64, of Bloomington, formerly of Atlanta, died Sunday, March 9, 2014, at 10:25 p.m. at his home.
(Below is a copy of the obituary from the funeral home.)
___
Bloomington -- Danny D. Upton, 64, of Bloomington, died at 10:25 p.m. on March 9, 2014 at his home.
Funeral services for Mr. Upton will be held on Friday, March 14, 2014, at 2:00 p.m. at Quiram-Peasley Funeral Home. Rev. Rob Roy will officiate.
Visitation will be held one hour prior to the service from 1:00 p.m. until 2:00 p.m. on Friday.
Burial will be in the Atlanta Cemetery.
Danny D. Upton was born June 28, 1949, in Lincoln, the son of Carson and Lois Antle Upton. He married Joy Evans on December 28, 1990, in Atlanta. She survives.
Danny is also survived by his step-sons, Todd (Carissa) Messenger of Clinton and Bob (Casey) Messenger of Peoria.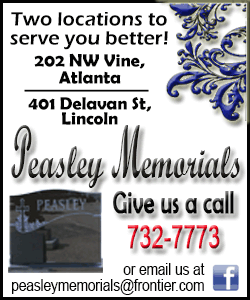 He was preceded in death by his parents; one brother, James Upton and one sister, Elizabeth Upton.
Danny came from a family of artists and was a painter. He was a member of the Atlanta United Methodist Church.
Memorials may be made to McLean County Humane Society.
Final arrangements are entrusted with Quiram-Peasley Funeral Home of Atlanta.