Preview: Rockets at Bulls
Send a link to a friend Share
[March 13, 2014] The Chicago Bulls did not fare so well in a home game against a Western Conference contender on Tuesday. The Bulls will attempt to put on a better performance when they host another West hopeful in the Houston Rockets on Thursday. Chicago fell behind 61-33 at the half against the San Antonio Spurs and was never in the game before the Spurs emptied the bench and allowed the Bulls to creep within 104-96 at the finish.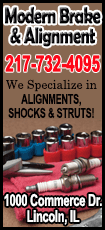 The Rockets, like Chicago, are looking to move up to third place in their conference. Houston had a five-game winning streak come to an end at Oklahoma City on Tuesday in the opener of a three-game road trip and still needs to travel to Miami after finishing up with the Bulls. Chicago is one of the more physical teams in the league and the Rockets should be well prepared for that style after spending most of Tuesday in a shoving match with the Thunder.

TV: 7 p.m. ET, TNT, CSN Chicago

ABOUT THE ROCKETS (44-20): The animosity between Oklahoma City star Russell Westbrook and Houston guard Patrick Beverley, who knocked Westbrook out of the playoffs with a hit to the knee last spring, clearly still lingered on Tuesday, and it was Westbrook getting the better end of the battle. Beverley was aggressive and physical with Westbrook but ended up with two points on 1-of-4 shooting while drawing five fouls and failing to get the offense going for the rest of his teammates. "That's how I play against everybody," Beverley told reporters. "There's no personal bias out there today. I just have to go out there and fight and try to do what I do to help my team win basketball games."

ABOUT THE BULLS (35-29): Chicago has dropped three of its last five games, including two of three to kick off a six-game homestand. "There has to be an edge in shoot-around, the day before in practice, a concentration level and speed and intensity," coach Tom Thibodeau told reporters after the lackluster performance against San Antonio. "You have to match that. When one team is playing like that and you are not, you are in trouble." The Bulls have their own point guard who is unafraid to challenge on the defensive end in Kirk Hinrich but could use a little more offensive firepower out of that spot and are giving away plenty of minutes to D.J. Augustin off the bench while working newcomer Jimmer Fredette into the rotation.
BUZZER-BEATERS

Augustin is averaging 23 points on 15-of-23 shooting in the last two games.


Rockets G James Harden is averaging 32 points in the last four games.


Houston has taken four straight in the series, including a 109-94 triumph at home on Dec. 18.

PREDICTION: Bulls 93, Rockets 92
[© 2014 Thomson Reuters. All rights reserved.]
Copyright 2014 Reuters. All rights reserved. This material may not be published, broadcast, rewritten or redistributed.