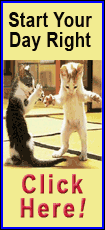 Baltimore Orioles: Wieters, Matt
C Matt Wieters sprained his right ankle March 11, but he was expected to return to action within a few days. He rolled the ankle on the bases and was pulled from the game as a precaution. Wieters' absence means more opportunities for Steve Clevenger and Johnny Monell — currently dueling for the backup catcher job.

Baltimore Orioles: Peguero, Francisco

OF Francisco Peguero is competing for a reserve outfield role, but he will miss a few days to undergo an MRI on his strained right wrist. The free agent pick-up felt discomfort while swinging in early March, and he didn't play March 6-12.

Baltimore Orioles: Jones, Adam

CF Adam Jones departed the team for the birth of his first child, as his fiancee was due to give birth to a boy March 12. Jones flew back to Baltimore on March 11, and there was no definitive timetable for his return to camp.

Baltimore Orioles: Norris, Bud

RHP Bud Norris likely will depart camp as the Orioles' No. 5 starter after attempts to sign RHP Ervin Santana fell short. Santana, a veteran free agent, signed with the Braves. Norris was inconsistent but arguably the club's top starter down the stretch in 2013. Had the team signed Santana, it is possible Norris would have contended for the closer's role.

Baltimore Orioles: Huntzinger, Brock

RHP Brock Huntzinger was a long shot to make the Opening Day roster, but he impressed manager Buck Showalter in three outings before being reassigned. Huntzinger, 25, could be called upon as a relief option later this season. He struck out four and didn't issue a walk in 3 2/3 Grapefruit League innings.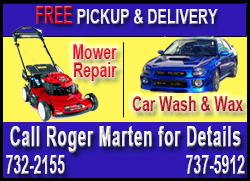 Baltimore Orioles: Machado, Manny

3B Manny Machado was not happy about having his contract renewed at $519,000 after a breakout season. "It is disappointing, but at the end of the day, you just have to go out and play," he said.

Baltimore Orioles: Matusz, Brian

LHP Brian Matusz spent time in the emergency room March 9 due to an allergic reaction to peanuts, but he pitched March 11. He retired all six batters he faced.

Toronto Blue Jays: Johnson, Dan

INF Dan Johnson hit a two-run home run off RHP Joba Chamberlain in a 3-2, 10-inning win over the Detroit Tigers on March 11, the third home run in 14 at-bats for the 34-year-old who is at camp on a minor league contract. "I don't know how it's going to break, but that's what you want out of a bench guy," manager John Gibbons said. "You want a guy you can throw up there to strike some fear into you."

Toronto Blue Jays: Happ, J.A.

LHP J.A. Happ who was expected to be in the rotation has been given a rest after he was having back problems in his first two spring training starts. "We just want to let him get healed up," manager John Gibbons said. "It shouldn't be too long and hopefully nip it in the bud. Those kinds of things if you keep pushing and you aggravate it, the next things you know you're on the DL and you're not ready to start the season." Happ threw a side session on March 11 and Gibbons said "everything was good."

Toronto Blue Jays: Janssen, Casey

RHP Casey Janssen had yet to pitch in a spring training game but resumed throwing in the bullpen again on March 12. "It went great," pitching coach Pete Walker said. No date has been set for his first game action.

Toronto Blue Jays: Dickey, R.A.

RHP R.A. Dickey expressed his hope that the Blue Jays could sign free-agent RHP Ervin Santana but was not devastated when he signed with the Atlanta Braves. Santana said that he preferred to pitch in the National League. "It was going to be a bonus," Dickey said. "I don't feel like it was a necessity ever. It was just something that was going to give us some more depth and get some guys maybe some more time to get over some of the stuff that had been ailing them. But as far as feeling deflated, I wouldn't describe it as that for me personally." Dickey won the NL Cy Young Award with the New York Mets in 2012. "Can I see his preference?" Dickey said. "I certainly understand it. You get to face a pitcher every night, you don't have the DH and then the games are quicker and all that stuff, park's a little bit bigger. So, it makes sense logically for him on a one-year deal in particular. Unless you're at the point in your career where you really are interested in just challenging yourself and going to the team that's got the real good chance to win, it makes sense. The decision makes sense for the pitcher to choose the National League, because it's an easier league to pitch in. Period."

Toronto Blue Jays: McGowan, Dustin

RHP Dustin McGowan missed a scheduled start when he came down with a flu virus. He is recovering but no date had been set for a return. It was a similar virus to the one that hit RHP Sergio Santos earlier in camp.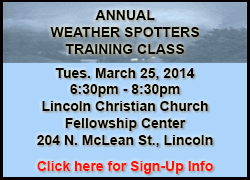 New York Yankees: McCann, Brian

C Brian McCann is trying to get up to speed as soon as possible with a new pitching staff. Thus, he made a three-hour bus ride March 11 from Tampa, Fla., to Viera, Fla., to work with staff ace CC Sabathia, who is likely to receive the Opening Day nod from manager Joe Girardi despite a down year in 2013.

"The relationship is extremely important between (McCann) and our pitchers," Girardi said, according to the New York Daily News. "We try to get him with as many as guys as we think are going to be with us, especially the starters, so he can see them multiple times and get comfortable with them."

New York Yankees: Jeter, Derek

SS Derek Jeter, who announced plans to retire at season's end, is pleased with his movement at shortstop after missing all by 17 games last season with ankle and other leg injuries. "The more you play, I think the more comfortable you get," Jeter said March 9. "I think you just want to be comfortable. The results are probably the last thing on my mind. It's just seeing the ball, swinging at strikes and progressing from there."

New York Yankees: Sabathia, CC

LHP CC Sabathia is coming off the worst statistical season of his career (including a 4.78 ERA), so he wasn't about to accept giving up three runs in three innings in his March 11 outing against Washington: "I sucked," Sabathia said. "It was hard for me. ... I only threw a couple of good pitches out of 61. I just have to take it and keep working on stuff and keep going."

New York Yankees: Tanaka, Masahiro

RHP Masahiro Tanaka, the Yankees' $155 million free agent signing out of Japan, already is learning about some of the differences in preparing for the Major League Baseball season as opposed to seasons in his homeland. Tanaka's second scheduled start came in a simulated game March 12 rather than a real spring training game, something he wasn't accustomed to before coming to North America. "Obviously it was different than a real game," Tanaka said through an interpreter. "I took it as part of practice to work on the things I needed to work on."

New York Yankees: Betances, Dellin

RHP Dellin Betances was once considered among the Yankees' top starting-pitching prospects, but his transformation to the bullpen at Triple-A Scranton/Wilkes-Barre in 2013 may help him make it to the majors faster as a reliever. "It has been a conversation that had been ongoing for about two years, whether he'd be better, because of his delivery, in the 'pen," GM Brian Cashman said. "As a starter, it would come and go, his ability to repeat his delivery. If you kept it short and compact in one-inning stints, this guy would be better served. ... All of a sudden, boom! His consistency was completely different."

New York Yankees: Johnson, Kelly

3B Kelly Johnson, signed primarily to play third base with Alex Rodriguez serving a season-long suspension, also has been getting work at first base with regular 1B Mark Teixeira still recovering from 2013 wrist surgery. "You never know how it's going to play out," Johnson said. "You guys know after last year here, you just can't really predict stuff. I'm not going to worry about it, but I'm still going to get early work and do what I need to do just in case."
Toronto Blue Jays: Rasmus, Colby

CF Colby Rasmus (stiff neck) returned to action for the first time since Feb. 28 when he played on March 11 against Canada's national junior team. He went 0-for-2 with a strikeout in the Blue Jays' 12-2 win. The neck improved after he had a cortisone and Novocain shot March 5. "I haven't really done much swinging up to this point." He said. "I just kind of got thrown into the game, but I played and felt good, so we'll go from there." Rasmus was 1-for-3 with a double and an RBI on March 12 in a 5-4 loss to the Tampa Bay Rays.

Toronto Blue Jays: Romero, Ricky

LHP Ricky Romero continued to make his case for a spot in the rotation when he allowed two hits, two walks and one run while striking out three in four innings during the Blue Jays' 5-4 loss to the Tampa Bay Rays on March 12. "He's heading in the right direction," said manager John Gibbons, who sees a return to confidence in the former ace who spent most of last season in the minors. He has a 1.29 ERA over seven innings in three spring training outings. "All I can do is go out there and pitch and audition," Romero said. "I got into a little bit of trouble in my second and third innings but I think I did a good job the way I finished." He said he has made a minor adjustment in his delivery. "We just shortened up my arm coming out of my glove," he said. "I think it's worked perfectly. You can tell the stuff is just moving all over the place."

Toronto Blue Jays: Cabrera, Melky

LF Melky Cabrera played center field for most of the 3-2, 10-inning win over the Detroit Tigers on March 11 at Lakeland and made a good running catch. He has not played center field since 2011. "Say one day you want to give (CF) Colby Rasmus a day off against a tough lefty or something, you could put Melky out there," manager John Gibbons said. "We wanted to see that today."

Atlanta Braves: Santana, Ervin

RHP Ervin Santana signed a one-year, $14 million deal with Atlanta on March 12.

Santana was added one day after general manager Frank Wren said Medlen, the projected Opening Day starter, was set for a second opinion to determine the extent of ligament damage in his pitching arm.

Santana, 31, was a popular name on the market during spring training. After going 9-10 with a 3.24 ERA with the Kansas City Royals in 2013, Santana considered signing with the Toronto Blue Jays or Baltimore Orioles. Interest in Santana didn't meet his contract expectations when free agency began in November.

Wallace, Brett

INF Brett Wallace was released by the Astros on March 12 after four seasons with the club. Wallace, 27, was 2-for-14 with eight strikeouts during spring training.

Last year, Wallace played in 79 games for the Astros and batted .221 with 13 home runs and 36 RBIs. With the exception of catcher Jason Castro, no other player on the current roster had been with the Astros longer than Wallace.

"He's been a big part of this organization for past few years, but we didn't see a role for him at the big league level," Astros GM Jeff Luhnow said.

Tampa Bay Rays: Hellickson, Jeremy

RHP Jeremy Hellickson started throwing March 12, six weeks to the day from the Jan. 29 surgery to remove loose bodies from his elbow. Hellickson said he felt good and it was very encouraging. He is targeting a return to the rotation by June 1.

Tampa Bay Rays: Price, David

LHP David Price not only was pitching well early in spring training, but he was feeling great, pleased with his the condition of his body and his arm. "At this point everything feels really good and I feel like I'm right in line with where I need to be," Price said. "It's definitely a good feeling. I definitely haven't felt this good in spring training since 2009, 2010, somewhere along those lines. It's definitely been a while. It feels good to feel this good at this point in spring training, but we're still a couple weeks away, and that's when it matters."

Tampa Bay Rays: Oviedo, Juan Carlos

RHP Juan Carlos Oviedo still had not reported to camp as of March 12 due to visa issues in his native Dominican Republic, but manager Joe Maddon was not ruling out Oviedo being ready to be part of the Opening Day roster. "We're not there yet," Maddon said. "I'm at the intersection of, 'I'm OK with this,' and 'Let's get this thing going.' ... I'm still counting on Oviedo to be here and be ready."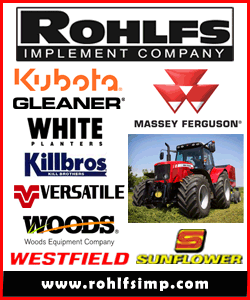 Tampa Bay Rays: Myers, Wil

OF Wil Myers was known for his offensive exploits during his 2013 AL Rookie of the Year run, but manager Joe Maddon challenged him to improve enough defensively to win a Gold Glove. Myers was doing extensive work and said he is willing to try. "I feel like a lot of people just think that I'm a hitter only," he said. "I'm looking to go out in my first full season and prove that I can play defense pretty well."

Tampa Bay Rays: Zobrist, Ben

2B Ben Zobrist, who has two All-Star selections and a multimillion dollar contract on his resume, reveals in a soon-to-be-released autobiography, "Double Play," that he considered quitting baseball in 2007 after suffering from anxiety and depression after being sent back to the minor leagues.

Boston Red Sox: Lackey, John

RHP John Lackey came through his first spring training start without incident, although there was one thing that irked him: He didn't like the Red Sox' idea to have balls and strikes announced over the public address system after each pitch at JetBlue Park. "That's a bad idea," Lackey said. "Whoever did that, hasn't been between the lines. For me it's not that big a deal because I'm not that worried about throwing strikes. But I could foresee a situation where somebody's struggling throwing strikes, you're just pretty much beating the guy over the head with it. He realizes it was a ball. He doesn't want to hear it again." After a deliberately delayed start to spring training (the Red Sox wanted to take it slow to ensure that Lackey's arm had recovered after a busy postseason), Lackey is on track to start the second game of the season, April 2 in Baltimore.

Boston Red Sox: Victorino, Shane

RF Shane Victorino did not begin hitting from the left side of the plate until he reached Double-A with the Los Angeles Dodgers in 2003. Now, he may stop doing it entirely. Victorino is playing coy, but Red Sox manager John Farrell suggested that the right fielder may give up switch-hitting after having success batting exclusively right-handed for the final two months of last season and the playoffs. Victorino ditched his left-handed swing in August because nagging back and hamstring injuries made it uncomfortable. "It's almost going to be a game-time decision," Farrell said. "I think he has his viewpoints on it, where is confidence is, but he hasn't told me that he's eliminating switch-hitting. (The) right side has always been his strong side, and I think last year his production against right-handed pitchers probably enabled him to be a little more open-minded to get the majority of the at-bats from that side of the plate." Indeed, Victorino batted .300 (30-for-100) with a .386 on-base percentage, boosted by 11 hit-by-pitches, from the right side against right-handed pitchers last year. Farrell said he won't object to Victorino hitting exclusively right-handed or sticking with switch-hitting, as long as he's comfortable at the plate.

Boston Red Sox: Lester, Jon

LHP Jon Lester will be the Red Sox' Opening Day starter for the fourth consecutive season. In what came as no surprise, especially after Lester's stellar postseason, manager John Farrell announced the big lefty will be first to take the ball in the season-opener March 31 in Baltimore. He will be followed in the rotation by RHP John Lackey, LHP Felix Doubront, RHP Jake Peavy and RHP Clay Buchholz, in that order. Having Doubront in the No. 3 spot over Buchholz counts a bit of a surprise, but Doubront has pitched well against the Orioles. Also, the Red Sox want to keep the injury-plagued Buchholz fresh, and with two days off in April after the opening series, they may be able to build in additional rest.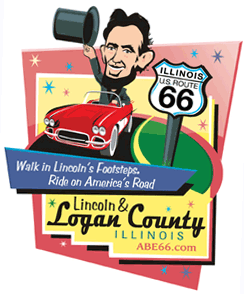 Boston Red Sox: Middlebrooks, Will

3B Will Middlebrooks set off alarms by committing one error and misplaying another ball in a March 5 game against the Miami Marlins. But Middlebrooks has worked hard long hours with infield coach Brian Butterfield on his defense, and March 11, he forced out Baltimore's J.J. Hardy at second base with a no-look glove flip to shortstop Deven Marrero. And Middlebrooks also has gotten a vote of confidence from Red Sox manager John Farrell, who expects the third baseman to more closely approximate his promising rookie season of 2012 than his disappointment of last year, when he got sent to Triple A for seven weeks midway through the season. "He's our third baseman," Farrell said. "He's got a profile of skills that you're not going to find many places. He profiles the position well, and it's our job to continue to have that confidence grow and address any deficiencies that might exist."

Boston Red Sox: Hill, Rich

LHP Rich Hill's arrival in Red Sox camp was delayed until last week after the death of his newborn son. Brooks Hill was born Dec. 26 with multiple medical problems, including two types of brain malformations and a kidney condition. Once Brooks' kidneys began to fail, he developed a respiratory viral condition. "For me, we went through, the 'Of course, you go to the hospital, you're going to get fixed,' and, 'Of course if we get sick, the doctors are going to have a cure' stage," Hill said. "Doctors are not miracle workers but they try their best and do their best, so when we do get sick ... I don't mean to preach about being thankful for being healthy, but it's such a big thing, it's amazing." Hill, who grew up in Milton, Mass., and had a successful, but injury interrupted, run with the Red Sox from 2011-13, signed a minor league contract in January and likely will open the season in Triple-A.

[© 2014 Thomson Reuters. All rights reserved.]
Copyright 2014 Reuters. All rights reserved. This material may not be published, broadcast, rewritten or redistributed.