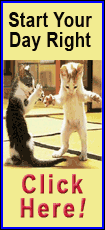 Charlotte certainly played like a postseason contender during closing time Wednesday.

Center Al Jefferson scored 26 points and grabbed 10 rebounds, and the surging Bobcats pulled away in the fourth quarter for a 98-85 victory over the Wizards at Verizon Center.

Charlotte went on a decisive 19-3 run in the fourth.

"It just shows you times are changing," said Jefferson, who joined the Bobcats this season.

Guard Kemba Walker had 16 points and backcourt partner Gerald Henderson added 13 for the Bobcats, who won for the fourth time in five games.

"Just the opportunity to be playing to get into the playoffs," Walker said of the impetuous behind the Bobcats' improved play. "Now that we have the opportunity, why not go and grab it.

"I think we're starting to realize that we're a really good team. We're not the same Bobcats as (in) the past."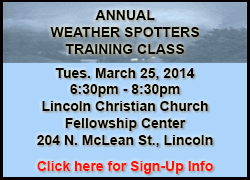 Charlotte's lone postseason in the franchise's 10 seasons came during the 2009-10 campaign. Currently seventh in the Eastern Conference, the Bobcats (31-34) won a combined 28 games the past two seasons.

Washington (33-31) is poised for its first playoff appearance since 2008. However, the loss combined with the Brooklyn Nets' road victory over the Miami Heat dropped the Wizards into sixth place, a half-game behind the Nets.

"We just didn't play well. I don't think we really competed today," Wizards center Marcin Gortat said. "I don't think we had the energy that we used to have. On top of that, Brooklyn won. We're kind of losing that (standing) we had."

Guard John Wall scored 23 points for the Wizards, though none came in the fourth quarter. Washington lost its second game in a row and fell to 16-16 at home this season.

Neither team led by more than six points until Charlotte took control with 11 straight points in the final period.

After trailing 77-75 with 8:30 remaining, Charlotte soon jumped in front for good on a free throw by forward Josh McRoberts and then padded the lead on four consecutive free throws by Walker.

The final two followed a technical foul called against Wizards coach Randy Wittman and put Washington behind 87-80 with 4:34 remaining.

Asked about his discussion with a referee that led to the technical, Wittman deadpanned, "I had a bad roast beef sandwich today, and I told him, 'Don't go to this deli that I went to.'"

Perhaps the real beef involved free-throw discrepancy. The Wizards attempted only nine, making six. Charlotte shot 17-for-22 from the line.

Charlotte was whistled for 11 fouls, just two in the first half. The Bobcats outrebounded Washington 44-37 before a crowd of 17,720.

Guard Bradley Beal scored 18 points for the Wizards. Gortat added 12 points and 10 rebounds.

Credit the defense for a chunk of Charlotte's turnaround under first-year coach Steve Clifford. The Bobcats entered Wednesday fifth in scoring defense. Washington, which shot 38.5 percent in the second half and 42.7 percent for the night, averaged 111 points over its previous seven games.

"I think they did a great job changing up what they were doing, especially on me in pick-and-rolls," Beal said. "It kind of left me in a daze in some moments of the game."

The Bobcats improved to 13-20 on the road. Last season, they won six games away from home.

"Whole different story now. Two teams trying to get to the playoffs," said Walker, who has played all of his three-year career with the Bobcats. "It's good to see, especially for some of the guys who have been here, who have been through the struggles of the organization. It feels good to finally be playing for something and racking up some wins."

NOTES: Charlotte G Gerald Henderson, who replaced Chris Douglas-Roberts in the starting lineup, missed the previous five games due to a strained right calf. ... Bobcats G Gary Neal did not play for the Bobcats due to an internal team matter. Charlotte coach Steve Clifford didn't elaborate postgame, but he said Neal would play in the next game. ... Both teams shot 20 of 43 (46.5 percent) from the field in the first half. ... Washington C Kevin Seraphin was active after missing the previous seven games with a sore right knee, but did not play. ...The Southeast Division foes meet two more times this season: March 31 in Charlotte and April 9 in Washington. ... Charlotte hosts the Minnesota Timberwolves on Friday, the same day Washington plays at the Orlando Magic.
[© 2014 Thomson Reuters. All rights reserved.]
Copyright 2014 Reuters. All rights reserved. This material may not be published, broadcast, rewritten or redistributed.