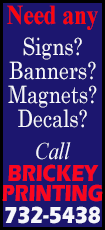 The All-Star forward finished with 30 points and 15 rebounds, and the Clippers extended their winning streak to a season-high nine games with a 111-98 victory over the Warriors at Staples Center on Wednesday night.

"I'm proud of the way we fought, proud of the way guys handled themselves," said Griffin, who shot 13-for-28 from the floor. "Guys were fighting. We struggled at times. I missed a lot of shots, missed some easy ones, had some stupid turnovers. But guys just kept fighting, and I'm just proud of the way they played."

Los Angeles (46-20) halted the Warriors' winning streak at five games. Griffin, who also had three steals and another highlight-reel dunk, scored at least 20 points for a career-best 24th consecutive game.

Griffin also became the third player to accumulate 3,000 rebounds, 6,000 points and 1,000 assists while shooting 50 percent or better over his career. Kareem Abdul-Jabbar and Charles Barkley are the others.
The win allowed the Clippers to split the season series between the teams.

"They play well at home, and that's how this season's series went on all along," said Warriors point guard Stephen Curry, referring to each team winning two games at home. "Whether it's home or away, it has that (playoff) atmosphere."

Los Angeles forward Danny Granger came off the bench to score 18 points on 7-of-11 shooting, while point guard Chris Paul finished with 16 points, 12 assists and three steals. Center DeAndre Jordan blocked six shots and added 10 points and 11 rebounds. The Clippers had seven players score in double figures.

"Doc (Rivers, the Clippers' coach,) has the unique ability to play to a player's strengths," Granger said. "He drew up some plays and I got some good looks, and once I made my first one, I always think I'm hot. We were in rhythm in offense all night."

Guard Darren Collison, who had 11 points, pushed the Clippers' lead to double digits at 101-91 when he banked in a jumper with 3:55 remaining in the game. The Warriors cut the lead to seven on a 3-pointer by guard Klay Thompson but got no closer.

"Very competitive games. Both teams took care of their home court, and I think we're two evenly matched teams," said Golden State forward David Lee, who finished with 20 points and seven rebounds. "We didn't have our best game, but overall you can take a loss like this and learn from it, and we'll come back Friday hopefully with another victory."
The lead exchanged hands 20 times in the first half before the Warriors emerged with a 56-54 advantage at the break. They committed just three turnovers in the first half compared to seven for the Clippers.

Los Angeles ended the third with a 9-0 run that included 3-point baskets by forward Willie Green and Paul, and the Clippers took an 84-79 lead. The Warriors failed to score in the final three minutes of the third.

Griffith brought the crowd to its feet with 8:18 left when he slammed home a miss by Granger, giving the Clippers a 91-84 lead.

"I was telling Danny, I'm not going to lie, I wanted it to come off the rim if I was going to run that hard," Griffin said. "I was at the 3-point line when he shot it, and I started running in. It just came off just right."

Thompson led the Warriors (41-25) with 26 points, hitting 10 of 19 shots, including four of six 3-pointers. Curry and forward Andre Iguodala added 13 points each. Curry also had 11 assists.

Thompson is expected to miss Friday's game against the Cleveland Cavaliers because of the death of his grandfather.

The Clippers outrebounded the Warriors 49-36 and also outscored them 19-3 on second-chance points.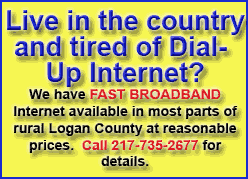 NOTES: Neither club led by more than four points in the first half. ... Clippers G Jamal Crawford missed his fourth consecutive game with a strained left calf. Los Angeles coach Doc Rivers said he was not sure when Crawford, who averages 18.7 points per game, would return, but it is doubtful Crawford will play Friday when the Clippers visit the Utah Jazz. ... Los Angeles G/F Jared Dudley returned after missing three games due to back spasms, but he logged just 15 seconds at the end of the half. ... The Warriors entered the game 10-2 since the All-Star break, the second-best mark in the league next to the San Antonio Spurs' 9-1 record. ... The Warriors scored at least 108 points in four consecutive games before the Clippers held them down Wednesday.
[© 2014 Thomson Reuters. All rights reserved.]
Copyright 2014 Reuters. All rights reserved. This material may not be published, broadcast, rewritten or redistributed.