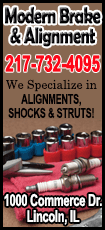 This time, when the charge came, Cleveland had enough left to hold off Phoenix.

Guard Kyrie Irving scored 23 points and added nine rebounds and six assists, and guard Dion Waiters had eight of his 10 points in succession during a big 10-0 Cleveland run as the Cavaliers snapped a four-game losing streak with a 110-101 win over the slumping Suns on Wednesday.

The Cavaliers, who blew a 26-point lead at US Airways Center last year and a 20-point lead to the Suns in Cleveland on Jan. 26, led by as many as 15 in the first half but saw their lead whittled to two late in the third period. However, Waiters ended the period with a 3-pointer. He then followed a layup with another 3-pointer before Irving capped the 10-0 run with an 18-footer to boost Cleveland's lead to 89-77 with 10:15 to play.

The Suns never got closer than seven the rest of the way.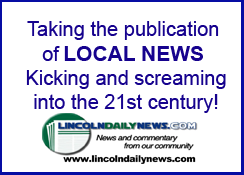 "It's weird playing against Phoenix. We always get a big lead on them and they find ways to come back and beat us," Waiters said. "I think tonight we did a great job of playing with a sense of urgency. We knew they would make a run, but we stayed with it and made a run right back."

Center Spencer Hawes had 17 of his 19 points in the first quarter, and forward Luol Deng added 18 for the Cavaliers, who won for just the third time in 10 games.

Irving backed up a 30-point, eight-rebound, eight-assist effort in a 107-97 loss to the New York Knicks on Saturday with another big game. Coach Mike Brown felt rebounding by Irving and his fellow guards was a big key.

"When you play a team that shoots a lot of 3-pointers, you're going to have a lot of long rebounds, and Kyrie had nine rebounds, which was huge for us," Brown said. "His pace was really good in the first half."

Guard Goran Dragic scored 20 points and forward Marcus Morris added 18 points off the bench for the Suns in their third straight loss. Forward Channing Frye also had 17 points for Phoenix, which fell two games behind the Dallas Mavericks and Memphis Grizzlies — who both won Wednesday — in the race for the final two Western Conference playoff berths.

"They looked like the team that was trying to get into the playoffs," Phoenix coach Jeff Hornacek said. "We looked like the team that just wanted to play a basketball game.

"You would think they would know the situation with the games we are in, the standings and all that kind of stuff. We have to win games we are supposed to. That's the disappointing part."
Phoenix guard Eric Bledsoe had 15 points on 5-for-16 shooting and nine assists in his return after missing 33 games following knee surgery. However, without forward P.J. Tucker, who was serving a one-game suspension, the Suns (36-28) were outrebounded 51-36 and beaten to many loose balls.

Hawes had 17 of Cleveland's first 28 points, and the Cavaliers had 16 second-chance points — to zero for the Suns — on the way to a season-high 37 points in the first quarter.

Bledsoe gave the Suns a bit of a lift when he appeared for the first time since Dec. 30 midway through the quarter, but Phoenix fell into a 13-point hole.

"I sound like a broken record, but if you let a team score 37 points in the first quarter, they are going to be hard to stop the rest of the night," Hornacek said. "It's not like we crushed them in Cleveland. We got killed in the first quarter, and they have the confidence they can beat you."

Cleveland (25-40) led 60-47 at the half before Phoenix came alive with a 30-point third quarter. Dragic scored 11 in the third, and the Suns cut Cleveland's lead to 75-73 with a fast-break layup with 1:48 left. Then Waiters and Irving took over and restored the lead to double digits.

"For me, it was about how we competed and how we withstood their runs," Irving said. "The shot 27 percent from the 3-point line (10-for-36), and to be able to do that, especially at their home, is big for us."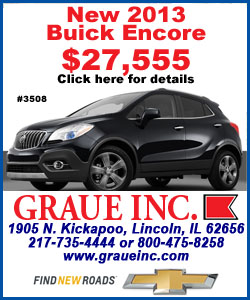 NOTES: Phoenix F P.J. Tucker sat out a one-game suspension for his elbow to the chin of the Los Angeles Clippers' Blake Griffin on Monday. "It is unfortunate that you get taken down and you are trying to protect yourself and you get suspended for that," Suns coach Jeff Hornacek said. "I'm not sure if he even connected." ... The Cavaliers signed F Shane Edwards, a 26-year-old Gilbert, Ariz., native, to a 10-day contract. The Arkansas Little-Rock product played in Italy and Australia before playing with the Canton Charge of the NBA Development League. "He's athletic, a good guy, can play (several positions) depending on the matchups. Just a solid, solid player," Cleveland coach Mike Brown said. Edwards did not get off the bench Wednesday. ... Suns G Gerald Green is averaging 26.4 points in the month of March, sixth best in the NBA. His 4.6 made 3-pointers a game over that same span lead the league. However, Green was 0-for-6 from 3-point range Wednesday. He scored eight points. ... The Suns were 17-16 in the 33 games G Eric Bledsoe missed before he returned Wednesday.
[© 2014 Thomson Reuters. All rights reserved.]
Copyright 2014 Reuters. All rights reserved. This material may not be published, broadcast, rewritten or redistributed.