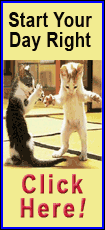 Guards Patty Mills and Danny Green had 15 and 14 points, respectively, as they helped San Antonio extend its win streak to eight with a 103-90 win over the Portland Trail Blazers Wednesday night.

Guard Manu Ginobili had 13, forward Kawhi Leonard had 12 and center Tiago Splitter also had 12 points and 10 rebounds. Forward Tim Duncan added 10 points and 11 rebounds as San Antonio (48-16) split the season series with Portland 2-2.

"We are getting a rhythm," guard Tony Parker said on the Spurs winning streak. "Obviously, we do not want to peak too early but we are playing good basketball and hopefully we can keep it going and stay healthy."

The Spurs led the game the whole way and were up by as much as 18, but had to deal with a re-energized Blazer's squad in the second half.

Forward LaMarcus Aldridge took a hard fall early in the third quarter while driving to the basket, fouled and landed on his back. He was helped to the locker room with the Blazers down 12. He suffered a back contusion and did not return.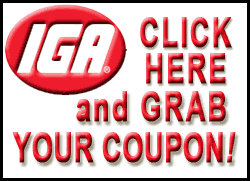 "Concern," Portland coach Terry Stotts on his thoughts when he saw Aldridge go down. "When a guy takes a tough fall like that, when you're airborne, you just don't know what can happen when he lands. The longer he stayed down you just don't know."

"There's no update on L.A. (LaMarcus Aldridge). He's getting X-rays I believe, but there's no update on him."

Inspired guard Damian Lillard led a charge and cut the lead down to six on a 3-pointer that made it 61-55 midway through the third quarter, but it was the closest Portland would get.

San Antonio found its offensive groove again, and scored seven straight points to bring the lead back up to 13.

Lillard led the Blazers (42-23) with 23 points as Portland extended its losing streak to four, the Blazers' longest of the season.

"I would say it's the most adversity we've had to go against as a team," Lillard said. "We lose L.A., Mo (Williams) being out tonight, four losses in a row for the first time, it's a really tough stretch. We're getting everybody's best shot, and we're in a tough stretch. That makes it harder."

Forward Nicolas Batum had 13 points and 14 rebounds, while guard Wesley Matthews also had 13 points. Aldridge had 14 before exiting the game, while fellow forward Dorell Wright added 10.

The Spurs outscored the Blazers 26-16 in the second quarter to pull away. Green led the Spurs with 11 first half points, while Duncan had 11 rebounds. Forward Boris Diaw nailed a 3-pointer at the buzzer to put the Spurs up 56-40 going into locker room.

Portland struggled on the board from the outset, getting outrebounded 33-18 at the half. Aldridge and Lillard combined for 23 of the Blazers' first 40 points.

San Antonio's offensive started in high gear, hitting 12 of 24 field goals in the first quarter, including all three 3-point attempts. The last came from Ginobili with two seconds on the clock, making it 30-24 at the end of the first period.

"Sometime it really helps set a tone when you do that," Spurs coach Gregg Popovich said on the fast start. "Don't always do that but in the last two games, getting off to those starts has really helped us momentum-wise and also helps us substitution wise."

NOTES: The Spurs F Tim Duncan, G Manu Ginobili and G Tony Parker have now won 490 games together, also tying the Lakers trio again for second all-time and behind the Celtics who lead with 540. "It is unbelievable. It has been a great run. It has been special and I have been blessed to play with Timmy (Duncan) and Manu (Ginobili)," said Parker. The Spurs and Lakers play on Friday. ... Portland G Mo Williams was scratched before the game. Williams has a right hip strain he suffered in Tuesday's loss to the Memphis Grizzlies. ... Blazer's F LaMarcus Aldridge, who has been in a bit of a shooting slump, was carried off the court in the beginning of the third quarter. Aldridge was driving the basket when he ran into Spurs C Aron Baynes and landed on his back. He laid on the floor several minutes holding his right leg before being helped off the court. ... Spurs F Kawhi Leonard's return from a 14-game absence because of an injury and it has been nothing but good news for San Antonio. The Spurs went 8-6 without him but since his return have gone 7-0.
[© 2014 Thomson Reuters. All rights reserved.]
Copyright 2014 Reuters. All rights reserved. This material may not be published, broadcast, rewritten or redistributed.