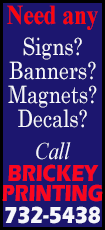 The reason?

"I haven't been on fire," the Dallas star said.

That might come as a surprise to the Utah Jazz.

Nowitzki scored 31 points and moved into 12th place on the NBA's all-time scoring list while lifting the Mavericks to a 108-101 win over the Jazz at EnergySolutions Arena.

The 7-foot sharp-shooting German made a blistering 12 of 14 shots on the night. He had only shot 15 of 44 in his previous three games.

"Dirk played great. He really led our team tonight," Dallas coach Rick Carlisle said. "Our guys played with some real emotion. They knew the importance of the game."

Nobody showed it more than Nowitzki, whose fade-away 3-pointer with 1:54 remaining all but clinched the win for Dallas. The All-Star ended up on the floor after the shot, which put the Mavs safely ahead 106-96.

"I got out early, got loose and was really looking to get my groove early and set a tone," said Nowitzki, who scored 10 points in the first quarter.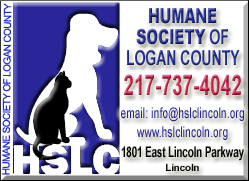 "Dirk was great from start to finish," Carlisle added. "I mean, (shooting) 12 of 14 is ridiculous and 4 for 4 from three. It's hard to do much better than that."

Guard Monta Ellis finished with 16 points, 11 assists and seven rebounds to help Dallas (39-27) maintain its position in the Western Conference's final playoff spot.

Jazz rookie point guard Trey Burke scored 20 points and handed out six assists, and backup center Enes Kanter contributed 18 points and 11 rebounds. However, Utah (22-43) dropped its second home game in a row after a six-game road trip.

"I thought there were some good things we did in the game. We lost to a team that is fighting for a playoff spot," Jazz coach Tyrone Corbin said. "They (Mavs) didn't play their best game last night (a 108-85 defeat in Golden State) and these guys were ready to show what I thought, down the stretch especially, how you close games out."

The Jazz threatened to hand the Mavericks their second loss in as many nights, pulling within 93-92 with 4:50 remaining on a three-point play by center Derrick Favors.

Utah had a chance to go ahead by one with 3:51 to go, but reserve guard Alec Burks' 3-point attempt was off.

The Mavericks responded with back-to-back 3-pointers from Ellis and point guard Jose Calderon (10 points) to move in front 101-93.

"It's deflating. The ball just didn't go our way," Burk said. Grinning within Burks' earshot, he added, "Alec had a wide-open shot that he usually makes. He knows he needs to make that the next time. We've just got to learn from it and move forward."

Burke trimmed into Dallas' lead with a deep shot, but Ellis hit a floater and Nowitzki drilled his fourth trey to give Dallas breathing room in the final two minutes.

Dallas is virtually tied for the seventh spot with Memphis (38-26), but the Grizzlies are percentage points ahead.

Utah fell into sole possession of last place in the West with the loss, its seventh in eight games.

Mavericks guard Devin Harris scored 12 points Wednesday after he tweaked his right Achilles heel Tuesday and played only seven minutes in Dallas' 108-85 loss at Golden State. Harris played in Utah from 2011-12 after being acquired in the Deron Williams trade.

Sparked by Nowitzki's hot shooting, Dallas hit 53.2 percent of its shots despite traveling to altitude and playing in a back-to-back situation. The Mavericks were 13-for-21 from 3-point range, including perfect nights for Nowitzki, backup Wayne Ellington (3-for-3) and Ellis (1-for-1).

The Jazz were held to 47.1 percent shooting and lost despite outscoring Dallas 56-32 in the paint.

"Everybody contributed and it was a breakdown of helping Dirk do the little small things," Dallas forward Shawn Marion said. "Utah is better than their record, and I think people understand that when they come in here and they (Jazz) don't lay down. You're going to have a fight. It was a great win for us."

NOTES: Mavericks F Dirk Nowitzki grabbed sole possession of the No. 12 spot on the NBA's all-time scoring list with his first basket. Nowitzki entered the game tied with John Havlicek with 26,395 points. His next targets: No. 11 Dominique Wilkins (26,668) and No. 10 Oscar Robertson (26,710). He would surpass both if he scores his average (21.3 ppg) in the final 16 games this season. ... Nowitzki surpassed Jerry West (17th, 25,192), Reggie Miller (16th, 25,279), Kevin Garnett (15th, 25,604), Alex English (14th, 25,613) and Havlicek (13th) this season. ... Mavericks F Jae Crowder (abdominal strain) did not travel to Utah. His father, Corey Crowder, played for Utah in 1991-92. ... Dallas F Vince Carter, 37, and Jazz coach Tyrone Corbin, 51, were teammates in Toronto during the 2000-01 season. ... Jazz G John Lucas III did not dress after spraining his right ankle in practice Thursday. X-rays were negative, but Lucas is wearing a walking boot.
[© 2014 Thomson Reuters. All rights reserved.]
Copyright 2014 Reuters. All rights reserved. This material may not be published, broadcast, rewritten or redistributed.