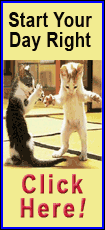 Instead, they dominated the defending Stanley Cup champions.

Goaltender Semyon Varlamov stopped 37 shots, centers Matt Duchene and Ryan O'Reilly had a goal and an assist each and the Avalanche beat the Blackhawks 3-2 on Wednesday night to win the season series 4-1 and take a one-point lead on the Blackhawks for the second seed in the Central Division.

Center Brad Malone also scored for Colorado, which beat the Blackhawks for the third straight time this season.

"We are happy to be in second place. But that's not our goal," Duchene said. "We want to keep pushing and climb as high as we can."

The defending champions are in danger of starting the playoffs on the road against Colorado — a team that won eight of its last 11 against the Blackhawks.

"Maybe we can learn our lesson now that games aren't going to get easier this time of the year," Blackhawks center Jonathan Toews said. "It's time to play hard, it's time to play playoff style hockey if we want to win games. That's another two points we let slip, six in a row against this team."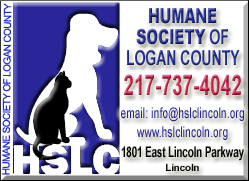 Right winger Patrick Kane and center Brandon Saad scored for Chicago. Goalie Antti Raanta had 26 saves in his first game since Jan. 28.

Chicago coach Joel Quenneville started Raanta, a rookie, after he had a couple of solid performances against the Avalanche this year. No. 1 goaltender Corey Crawford is 0-2-1 against the Avalanche this season. In the teams' first meeting Nov. 19, Crawford allowed three goals in 13 minutes before Raanta came on in Colorado's 5-1 win.

Wednesday, the Avalanche were missing two key players from that win — center Paul Stastny and right winger P.A. Parenteau. Stastny is day-to-day with a back injury but Parenteau is out for at least the remainder of the regular season with a sprained MCL in his right knee.

Still, they kept up a season-long theme of beating Chicago.

"I think our guys showed a lot of character. It shows the depth that we have, but at the same time how resilient our players are," Colorado coach Patrick Roy said. "They play with pride. They play with heart. They gave everything they had tonight to compete with these guys and beat them."

One of the call-ups, Malone, got Colorado rolling with a bad-angle goal at 18:24 of the first period. His shot from near the boards and below the left circle beat Raanta between the pads.

"I only tried to throw it on net. It got inside his pad and just slipped in," Malone said.

Duchene made it 2-0 just 19 seconds into the second period when he beat Raanta high.

"The first one was not the kind of goal you want to give up," Raanta said. "Then, 20 seconds into the second it was 2-0. The game was good, it was a tie game and we both had great chances. It's hard to come back from two goals back."

Duchene's 22nd goal seemed to wake up the Blackhawks. They began to carry the play and finally broke through at 8:23 of the second.

Kane picked up the puck in the neutral zone, skated into the Colorado end and stickhandled by defenseman Jan Hejda. He then held the puck until the last moment before roofing a backhander by Varlamov to make it 2-1.

It was Kane's team-leading 29th goal of the season.

O'Reilly made it 3-1 when he scored on a 5-on-3 power play. It was his 25th of the season.

The Blackhawks pulled Raanta for an extra skater at 2:32, and Saad scored with 2:17 left.

Raanta went off again in the final two minutes but the Blackhawks could not get the equalizer.

"I didn't mind our game tonight. Very even, very competitive," Quenneville said. "We gave up that early goal, the first goal of the game, it's kind of what's gone on against them all year. We're playing from behind, we chipped away, chipped away to get ourselves back in the game with a chance in the end to tie it. When they scored on a 5-on-3, it was a big one."

NOTES: The Avalanche called up C Brad Malone and C Paul Carey from Lake Erie of the AHL. Their recalls were necessary after C Paul Stastny was ruled out for the game and RW P.A. Parenteau was lost for the rest of the regular season. ... Chicago D Niklas Hjalmarsson was in the lineup after sitting out Tuesday's practice. He took two shots off his leg during Sunday's win in Buffalo. ... Colorado D Cory Sarich was a healthy scratch. The Avalanche are carrying seven defensemen and are rotating players into the lineup. ... Chicago RW Marian Hossa missed his fourth straight game with an upper-body injury.
[© 2014 Thomson Reuters. All rights reserved.]
Copyright 2014 Reuters. All rights reserved. This material may not be published, broadcast, rewritten or redistributed.