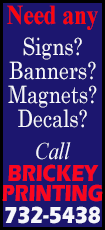 The 23-year-old collected his first NHL goal with just under two minutes to go in the third period of Wednesday's 7-2 shellacking of the Anaheim Ducks at the Scotiabank Saddledome, one more reason for Flames fans to celebrate as the home team scored a season-high seven times against one of the elite squads in the NHL's Western Conference.

"It was the seventh goal but, for me, it felt like an overtime winner," said Knight, who was appearing in his fifth NHL game. "It's definitely something I'll never forget. It's pretty special."

Center Mikael Backlund scored twice and had a three-point night for the Flames (26-33-7), who have won eight of their past 10 at home but will miss the playoffs for a fifth straight season.

Defensemen Mark Giordano and Ladislav Smid, center TJ Galiardi and left winger Michael Cammalleri also tickled the twine for the home team, while defenseman TJ Brodie and wingers Lance Bouma and Paul Byron each had a pair of assists for the Flames.

"I think we've come a long way this season as a team. It's nice to play so well in front of the fans," Backlund said. "There's been lately a lot of games where we've scored one or two goals, so it's nice. To get seven goals against one of the best teams in the league ... it makes us feel good about ourselves and it's always a nice boost."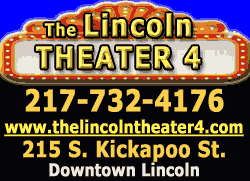 The feeling in Anaheim's dressing room wasn't nearly as positive.

Centers Andrew Cogliano and Nick Bonino provided the offense for the Ducks (43-16-7), who still sit atop the Pacific Division standing but are now winless in their past four dates with only two points over that span.

Ducks starting goaltender Jonas Hiller was pulled after allowing three goals and five shots Wednesday, while Frederik Anderson surrendered four on 20 shots after entering the game.

At the other end, goalie Joni Ortio made 20 saves for the Flames.

"I think every guy in the room should be completely embarrassed at how they played tonight, every single person," Cogliano said. "We had flashes of guys doing some decent stuff but, at the end of the day, no one played at all. No one competed at all."

Giordano got the fun started for the Flames just 3:39 after the opening faceoff. Calgary's captain launched a slap-shot from the point, and the puck deflected off the stick of Ducks right winger Kyle Palmieri and fooled Hiller.

Just three and a half minutes later, Galiardi capitalized on a short-handed rush, finishing off a pretty pass from left winger Paul Byron on a two-on-one.

Hiller's night ended at the 11:28 mark thanks to another special-teams tally, with Cammalleri burying Backlund's rebound from the slot on the power play.

Exactly two minutes later, Backlund scored one of his own, throwing a pass toward the net for Byron from an awkward angle but watching as it deflected off Anderson's stick for Calgary's fourth goal of the period.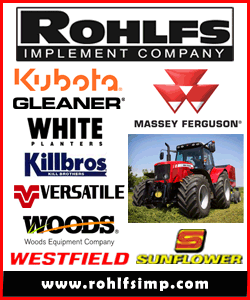 The announced sellout crowd of 19,289 fans at the Scotiabank Saddledome gave the Flames a standing ovation after 20 minutes, and the home team was obviously still energized after the intermission.
Backlund scored his second of the night, and Calgary's second short-handed goal of the contest, just 1:31 into the second period with a wrist-shot through Anderson's pads.

The Ducks finally cracked Ortio at 11:30 of the middle frame, with Cogliano capitalizing on a pass from right winger Jakob Silfverberg from behind the net.

It was the Flames celebrating again just before the second intermission, with Smid firing a shot into the top corner to make it 6-1. For Smid, who arrived in a Nov. 8 trade from the Edmonton Oilers, it's his first goal since joining the Flames.

Bonino scored at 7:45 of the third period, lifting a shot past Ortio.

Knight answered for the Flames with less than two minutes left, turning to fire a shot from the slot.

Knight is from nearby High River, Alberta, and his parents were in attendance for Wednesday's memorable night. They weren't the only fans leaving the Scotiabank Saddledome with smiles on their faces.

"We showed that we can play basically against anybody," Smid said. "That's great to know."

NOTES: Flames LW Curtis Glencross and RW Kevin Westgarth both returned to the lineup. Glencross missed 29 games since suffering a high ankle sprain Dec. 21, while Westgarth was sidelined for five contests due to a head injury. ... Calgary was without C Markus Granlund, who sustained an upper-body injury in Monday's 3-2 loss to the Los Angeles Kings and is now on injured reserve ... Ducks C Mathieu Perreault was back in action after missing four games due to an upper-body issue. ... Anaheim D Ben Lovejoy missed Wednesday's game because of an illness, while D Stephane Robidas (leg) and D Sheldon Souray (wrist) remain out for the Ducks. ... The Flames re-assigned RW Max Reinhart to the AHL Abbotsford Heat ... Ducks RW Tim Jackman returned to the Scotiabank Saddledome for the first time since being traded from Calgary to Anaheim in November. Jackman appeared in 209 games for the Flames, registering 13 goals, 23 assist and 297 penalty minutes.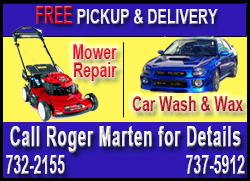 [© 2014 Thomson Reuters. All rights reserved.]
Copyright 2014 Reuters. All rights reserved. This material may not be published, broadcast, rewritten or redistributed.