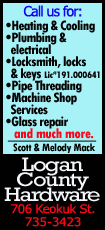 Second period goals by centers Carl Soderberg and Patrice Bergeron and left winger Milan Lucic led Boston to a sixth straight win with a 4-1 victory over the Montreal Canadiens on Wednesday night.

Rask made 14 of his 35 saves in a scoreless first for the Bruins, who are on their longest winning streak since a six-game run last season from Feb. 17 to March 2.

"Despite the start, I thought we played a pretty solid game," said Rask, who improved to 29-14-4. "We took most of their opportunities away and then capitalized on ours in the second period. It's a good road win, especially with the little cushion there, and we're happy with where our game's headed right now."

Defenseman Zdeno Chara added his 15th goal 23 seconds into the third to put Boston up 4-0.

Montreal center David Desharnais scored at 2:46 of the third period to spoil Rask's shutout bid.
But the Bruins goalie had helped seal the Canadiens' fate by that point.

"He kept us in the game for sure in the first period and had some huge saves for us, and that's something you hear almost every game now with him," Bergeron said. "He does that for us night in and night out, and I thought we responded really well from his performance in the first and we got going with that goal and after that it was a great game."

Left winger Thomas Vanek assisted on Desharnais' goal for his first point in three games with the Canadiens, who ended a goal-scoring drought of 127 minutes, 53 seconds.

"It was great," Vanek said of his Bell Centre debut. "I mean, obviously not the end result, but it was just what I expected. The fans were electric and then obviously you get down two, three goals, it kind of took them out of it, which is unfortunate but I understand that. They want to see us score goals and Boston is a good team over there and they found a way to score first."

Montreal goalie Peter Budaj stopped 27 of 31 shots.

The Canadiens, who returned from a four-game trip to California and Arizona, have lost four of five.

Shut out in a 4-0 loss in San Jose on Saturday, the Canadiens had not scored since Thursday, when left winger Alex Galchenyuk notched a second period power-play goal in a 5-2 loss in Phoenix.

"(Budaj) has been great for us," said right winger Brian Gionta, who is Montreal's captain. "We just haven't played well in front of him. We lost some momentum on that road trip and we've got to find a way to get that back now."

Soderberg took advantage of a puck that bounced off the end boards and skipped past Montreal defenseman Jared Tinordi at the side of the net to score an unassisted goal 1:33 into the second period.

Bergeron finished off a nice passing play with left winger Brad Marchand for his 19th goal at 9:25.

Lucic made it 3-0 with his 20th goal at 18:32, a drive from the left side that beat Budaj between the pads.

Chara increased Boston's lead to four before the Canadiens finally broke through on Rask, who leads the NHL with six shutouts.

The Bruins goalie was sprawled on his back on a goalmouth scramble when the puck came loose to Desharnais, who swatted it past Rask's skates.

Canadiens right winger Brandon Prust, who returned after missing seven games since the Olympic break because of an upper-body injury, fought with Boston defenseman Kevan Miller at 9:52 of the second.

NOTES: The longtime rivals, now paired in the Atlantic Division, played their third of four regular-season games. Boston hosts Montreal at TD Garden on March 24. ... Bruins LW Daniel Paille is out with a concussion. ... D Dougie Hamilton and D Corey Potter did not dress for Boston. ... G Carey Price has missed all eight of the Canadiens' games since the Olympic break. Price, who helped lead Canada to the gold medal in Sochi, aggravated a lower-body injury during the Olympic tournament. ... Montreal LW Rene Bourque was a healthy scratch, missing a game for the first time since Jan. 18. RW Dale Weise and RW George Parros also did not dress for the Canadiens. ... Montreal LW Michael Bournival missed his ninth consecutive games because of a concussion.
[© 2014 Thomson Reuters. All rights reserved.]
Copyright 2014 Reuters. All rights reserved. This material may not be published, broadcast, rewritten or redistributed.