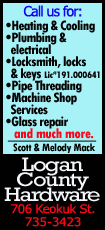 (Copy)

N O T I C E
FOR THE
MARCH 18, 2014
PRIMARY ELECTION

The Office of the County Clerk will offer additional voting services from 9:00 a.m. to 12:00 noon on Saturday, March 15, 2014 for the purpose of In Person Absentee Voting, Grace Period Registration and Voting, and Early Voting. March 15 is the last day for "Grace" registration for the March 18 Primary Election. The Office will conduct election business ONLY on that day. The election office is located on the 2nd floor of the Logan County Courthouse, Lincoln, IL. The last day for the County Clerk to receive an application for an Absentee Ballot by Mail is Thursday, March 13. The last day to vote In Person Absentee in the Office of the County Clerk is Monday, March 17.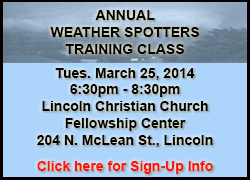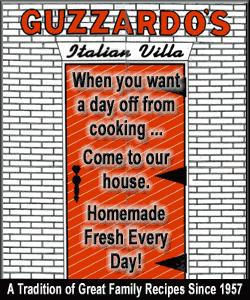 If you have any questions regarding voting or voting eligibility, please call our Elections Department at (217)732-4148. Please check your voter card for your polling place and precinct number. You can look up your polling place and precinct on our website under the Election Information link at http://www.co.logan.il.us/
county_clerk/election_dates.php or go directly to http://www.elections.state.il.us/
VotingInformation/RegistrationLookup.aspx. Please remember, knowing your precinct name and number will greatly accelerate voting procedure at the polling place.
/s/ Sally J. Litterly,
Logan County Clerk
[Text from file received from Sally J. Litterly, Logan County clerk and recorder]