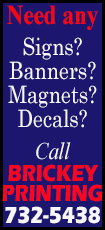 Midshipman Joshua Tate, a junior from Nashville, Tennessee, is the only one to be court-martialed among three Academy football players initially accused of assaulting the woman while she was passed out at an alcohol-fueled party in April 2012.

At a hearing on Friday at Washington's Navy Yard, Tate opted for trial by a judge rather than a jury. He is accused of aggravated sexual assault and making false official statements.

The woman testified at an Article 32 hearing, held to determine whether a trial was warranted, that she drank heavily at the party and remembered little of what took place. Reuters does not generally report the names of sexual assault victims.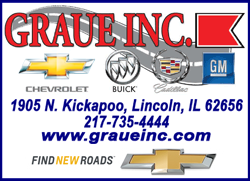 The woman, now a senior at the elite service academy in Annapolis, Maryland, did not cooperate with an initial investigation into the charges and was disciplined for drinking.

During the Article 32 hearing, she underwent hours of detailed questioning about her sexual and personal habits.

CHARGES DROPPED

Charges against one of the men, Tra'ves Bush, of Johnston, South Carolina, were dropped in October, following the Article 32 hearing.

Charges against another of the athletes, Eric Graham, of Eight Mile, Alabama, were abandoned in January, largely because Navy investigators had failed to read him his rights.

The court-martial comes as a sexual assault crisis roils the U.S. military. The Defense Department said in December that there were slightly more than 5,000 reports of sexual assaults across the armed forces in the fiscal year ending in October, up about 50 percent from the year before.

President Barack Obama in December approved reforms aimed at stemming the crisis. He urged graduating USNA officers in May to stamp out sexual assault in their ranks.

In a January hearing, lawyers for Tate grilled Academy Superintendent Vice Admiral Michael Miller over whether he had bowed to political and media pressure to go ahead with the trial.

Miller denied being under pressure to try Tate and Graham, even though his legal counsel and a military judge had advised him not to proceed.

In the most recent high-profile sexual assault case, the judge in the court-martial of Army Brigadier General Jeffrey Sinclair said on Tuesday that politics had fueled the decision to try him, and excused the jury.

Sinclair is charged with forcible sodomy based on allegations by a female captain.

(Reporting by Ian Simpson; editing by Barbara Goldberg and Gunna Dickson)
[© 2014 Thomson Reuters. All rights reserved.]
Copyright 2014 Reuters. All rights reserved. This material may not be published, broadcast, rewritten or redistributed.