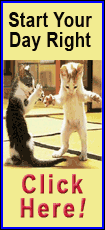 Eight people were killed when the five-story buildings exploded in the East Harlem neighborhood early on Wednesday, just moments after a resident called 911 to complain of the smell of gas.

Firefighters and other emergency workers have been working around the clock to clear debris from the site, the New York City Fire Department said on Sunday.

"We are still operating as a search-and-recovery and we are still clearing debris," spokesman Khalid Baylor said. No more people are believed trapped in the wreckage.

On Saturday, crews removed the majority of the rubble from the flattened buildings and were able to make their first push underground.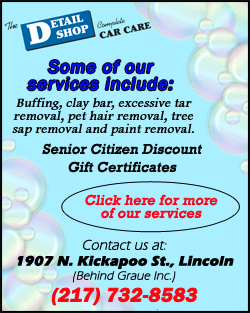 Investigators want to reach the front of the basements where gas pipes and meters are located to determine whether a natural gas leak led to the explosion and, if so, what caused the breach.

"We'll have it all cleared so we can get to the basement to start our investigation," Fire Commissioner Salvatore Cassano said on Saturday.

"WORST OF TIMES"

New York City Mayor Bill de Blasio and his wife, Chirlane McCray, attended two church services in East Harlem on Sunday, including one at Bethel Gospel Assembly, which lost two members in the collapse.

Reverend Al Sharpton, whose civil rights organization the National Action Network is headquartered in Harlem, was among the attendees.

De Blasio and McCray, the chair of the Mayor's Fund to Advance New York City, also announced that money was being earmarked for the approximately 100 people displaced after the blast.

"The worst of times often bring out the best in our city, and that is certainly true today," de Blasio said.

The National Transportation Safety Board, which investigates pipeline accidents, said on Friday tests conducted hours after the explosion indicated high concentrations of natural gas underground.

Consolidated Edison Inc, the utility provider for New York City, said it had workers on hand to assist both the recovery mission and the investigation.

Five women and three men were killed and dozens of other people were injured when the buildings collapsed under the force of the explosion. The structures housed 15 apartments, a ground-floor church and a piano store.

On Saturday, workers removing tons of debris unearthed an intact Bible belonging to the Spanish Christian Church, which lost five members in the explosion.

The pastor of the church, Reverend Thomas Perez, was so overwhelmed to see the Bible that he suffered heart palpitations and was taken to hospital for observation, Cassano told reporters.

Seven of the eight victims have been identified.

They are Carmen Tanco, 67, Alexis Salas, 22, Griselde Camacho, 44, Rosaura Hernandez, 21, Andreas Panagopoulos, 43, George Ameado, 44 and Rosaura Barrios, 44.

(Reporting by Victoria Cavaliere; editing by Scott Malone, Sophie Hares and Matthew Lewis)
[© 2014 Thomson Reuters. All rights reserved.]
Copyright 2014 Reuters. All rights reserved. This material may not be published, broadcast, rewritten or redistributed.