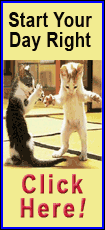 Saint Joseph's erased all doubt on Sunday, landing the automatic bid from the A-10 with a 65-61 win over No. 23 Virginia Commonwealth in the conference championship game. It is the first A-10 title for Saint Joe's since 1997.

"We have a resilient team," forward Halil Kanacevic said. "Veteran led group, but the young guys step up they do their job. The bench steps up. The coaches do a great job getting us ready. We just fight back. We are a bunch of fighters in here. We don't give up."

The big two of guard Langston Galloway and Kanacevic once again powered coach Phil Martelli's team.

Galloway hit a 3-pointer when the score was tied at 54 with 2:26 remaining to send the Hawks on a 7-0 run that put them up for good.

"Coach and this team put a lot of trust in me to take the big shot, and I just wanted to step up for my team," Galloway said. "I knew it was a critical time. I had the ball in my hands so I wanted to make a play. The ball fell."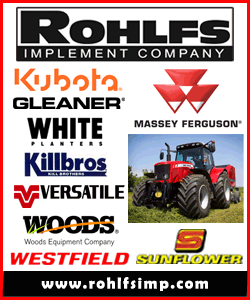 "I wanted to try to make him put in on the ground because he is a great spot up 3-point shooter," said VCU guard Rob Brandenberg, who was defending Galloway on the play. "I played the drive, he stepped back, he made a tough shot."

Galloway finished with 19 points on 5-for-8 shooting from beyond the arc. Kanacevic put together a strong day on the boards, grabbing 14 rebounds to go with 11 points.

"He is very very versatile," VCU coach Shaka Smart said of Kanacevic, who was awarded the tournament's most outstanding player. "He is really rebounding at a high level lately. He had some really good finishes around the basket."

Big man Ronald Roberts Jr. was a big part of Saint Joe's effectiveness underneath. The senior had 15 points and 11 rebounds, including some high flying dunks.

An important part of the win for St. Joe's was the emergence of forward DeAndre Bembry as a scorer. He made the right plays when called upon, scoring 13 points and dishing out eight assists.

"He had a horrible game yesterday offensively, and I told him that too," Kanacevic said of Bembry. "But he is a good kid. You can't bark at him, you just tell him. I told him I had faith in him, he had been playing good all year. He comes and has 13 and 8 assists and two turnovers. You don't see a lot of freshman doing that. You don't see a lot of players do that."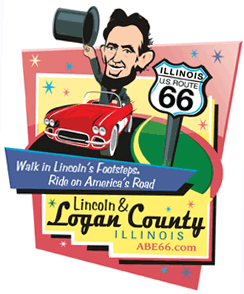 VCU got a solid performance from Brandenberg, who came up with all the big shots. He was the only VCU player to find any success from beyond the arc, making 3 of 7 on his way to 18 points.

VCU guard Briante Weber, who had averaged 17 points and five assists in the A-10 tournament going into Sunday, was held him in check on the offensive end, getting eight points and two assists.

"Weber was the one coming in," Martelli said. "Graham is a magnificent player, but Weber was taking the ball wherever he wanted this whole tournament and the games going into the tournament. We tried to keep him in front of us as much as possible, and make him take some challenged shots. We did a lot of switching on the perimeter too."

VCU's defense gave Saint Joseph's fits the entire game. The Hawks were forced into 12 turnovers, eight of which came in the first half. The Rams were effective in their full-court trap, making it difficult for Saint Joe's to get the ball up the floor after each made basket. VCU got 20 points off St. Joe's turnovers, but it could have been much more, if not for good decision making.

"He did a nice job finding guys and helping them break the press and defeat traps," Smart said of Kanacevic.

NOTES: Atlantic 10 Sixth Man of the Year Melvin Johnson was out with a knee injury he suffered in the semifinal game against George Washington. The 6-foot-3 guard was averaging 10.6 points per game and shooting a team-best 39.5 percent from beyond the arc. ... Saint Joseph's won the only other meeting between the two this season, a 69-62 victory at Hagan Arena in Philadelphia. ... Sunday was Saint Joseph's sixth appearance in the Atlantic 10 final and first since 2008. VCU played in their second straight A-10 championship game.
[© 2014 Thomson Reuters. All rights reserved.]
Copyright 2014 Reuters. All rights reserved. This material may not be published, broadcast, rewritten or redistributed.