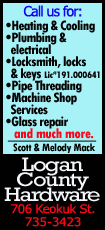 Defenseman Justin Schultz scored on a power-play goal midway through the third period, Edmonton's defense blocked 20 shots and goalie Ben Scrivens make crucial saves when needed as the Oilers capped a successful four-game road trip with a 2-1 victory over the Carolina Hurricanes on Sunday afternoon.

In addition, the Oilers killed off four Carolina power plays en route yet another one-goal victory — the team's fifth straight by that margin since Feb. 3.

"I thought our penalty kill sparked us. There was a lot of sacrifice," Eakins said. "Blocking all those shots really got our bench ignited."

Edmonton (24-36-9), with the worst road record in the Western Conference entering the game, went 2-1-1 on its trip and is now 9-4-2 in its last 15 games. Scrivens, who allowed 10 goals in his last two starts, stopped 29 of 30 shots.

"You have to find ways to win games like this," Scrivens said. "We've had a bunch of good games on this road trip and some good efforts coming out of the Olympic break. Every little experience we have like this is a building block and we're getting more and more comfortable in those tight games."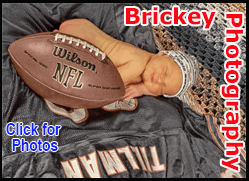 Meanwhile, the Hurricanes (29-30-9) had a 20-point January but have gone 4-10 since to fall out of the Eastern Conference playoff chase.

Left winger David Perron assisted on the Schultz goal, which snapped Edmonton's streak of four games without a man-advantage goal.

The Oilers had their most shots (33) in 16 games, but Carolina goalie Anton Khudobin was solid and the score was tied 1-1 until Schultz scored his ninth goal of the season and first in 10 games on a screen shot.

Edmonton also scored 6:43 into the game when forward Matt Hendricks made a centering pass from behind the net with Carolina defenseman Ryan Murphy in close coverage that ended up bouncing into the net off Carolina defenseman Jay Harrison, who was racing back on coverage.

"Hendy is quietly turning into the heartbeat of our team," Eakins said of Hendricks, acquired from Nashville on Jan. 15. "He's come in and led very well and as everybody can see lays it on the line every night. This guy is not afraid to sacrifice his body. He is 100 percent a team player and he's rubbing off on our young group."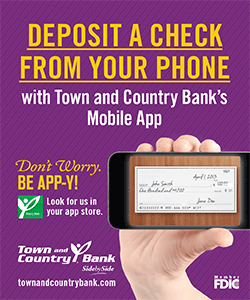 Carolina lost to Boston 5-1 on Saturday afternoon on the road and then scored just one goal a little more than 24 hours later at PNC Arena against the Oilers.

"We had enough chances, and real top scoring opportunities," Carolina coach Kirk Muller said. "At the end of the day, it's just getting the job done. We certainly had enough scoring chances to get more than one goal."

Hendricks said, "Our No. 1 key to our success was to try and play that physical game. We don't have the bodies or the size of Boston. We don't quite play that rugged a hockey game, but we wanted to do our best to get them on their heels early and we got a big win out of it."

After failing to cash in on two power-play chances, the Hurricanes tied it with 17.2 seconds left in the first period when center Jordan Staal batted in a rebound off his own shot as Scrivens got his skates twisted and fell into the net after making the initial blocker save. It was Staal's 14th goal and ninth point in the last six games.

Right winger Alexander Semin had his seven-game point streak snapped for the Hurricanes.

NOTES: Carolina LW Jiri Tlusty did not dress with a lower-body injury. ... Carolina and Edmonton met twice in a season for the first time in 12 years. ... Edmonton will play 10 of its final 13 games at home. ... Edmonton C Matt Hendricks scored his first point in the last 11 games with his first-period goal. ... Carolina has led after the first period just 16 times through 68 games. ... Carolina C Jordan Staal extended his point streak to a season-high six games with his first-period goal. ... Staal has seven points in seven career games against the Oilers. ... G Anton Khudobin was back in net for the Hurricanes after Cam Ward started the last three games. ... Edmonton, second in the NHL in blocked shots on the road, registered 16 blocked shots through the first two periods. ... Carolina RW Radek Dvorak left the game in the second period with an upper-body injury after playing just four shifts.
[© 2014 Thomson Reuters. All rights reserved.]
Copyright 2014 Reuters. All rights reserved. This material may not be published, broadcast, rewritten or redistributed.