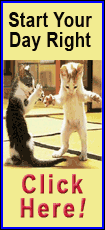 Making his first career start, replacing the injured Nikola Pekovic, Dieng recorded his first double-double as Minnesota topped the Sacramento Kings 104-102 at Target Center — officially eliminating the Kings from playoff contention.

Dieng's 12 points, 11 rebounds, five blocks and 37 minutes played were all career highs, with the five blocks tying Ronny Turiaf for most by a Timberwolves player in a game this season.

"Is it fun (not getting minutes)? No," Dieng said. "But I'm never frustrated. I'm working. And I was just staying ready and I believed I'd have this chance sooner or later."

Guard Isaiah Thomas paced Sacramento with 27 points, including 13 of the Kings' last 15 points in the third quarter and two late 3-pointers to keep Sacramento within a possession. He also dished out seven assists to surpass 1,000 for his career.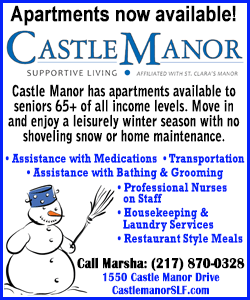 Forward Derrick Williams, who was traded to the Kings from Minnesota in November, scored 26 off the bench and grabbed 11 rebounds for his most points and first double-double since February 28 against the Lakers.

Williams is averaging 16 points per game in his three contests against his former club — 21 in his two games in his former building.

"Anybody who gets traded wants to play good against the team that traded them, it's just human nature," Williams said. "I just wanted to be aggressive."

Sacramento, in its final contest of a seven-game road trip, fell to 0-10 this season without center DeMarcus Cousins, who was scratched due to right knee tendinitis.

"We didn't have our big guy playing either," Wolves coach Rick Adelman said. "Maybe they were trying to be fair."

Kings coach Michael Malone said he expects Cousins to return for Tuesday's game against the Washington Wizards.

"He's been working his butt off the whole year and I wanted to give these other guys a chance to play and let DeMarcus rest his body after a really long trip," Malone said.

Minnesota guard Kevin Martin, who played his first six NBA seasons with Sacramento, hit all 14 of his free throws en route to a game-high 31 points — his most since scoring 32 against the Los Angeles Lakers on February 4.

Forward Kevin Love turned in his 43rd 20/10 game with 26 points and 10 rebounds for the Wolves, who won for the third time in their last four home games to keep their razor-thin chance of a playoff berth alive. Love also hit three 3-pointers, giving him two or more in 13 straight games — the longest streak in the NBA this season.

But it was Dieng, selected 21st overall by the Utah Jazz in the 2013 draft and traded to Minnesota with forward Shabazz Muhammad for guard Trey Burke, who filled the void left by the ailing Pekovic. Dieng hadn't played 30 minutes combined in the Wolves' last six games, but managed to surpass his previous career high by nearly 16 minutes.

Minnesota also got six key points down the stretch from forward Robbie Hummel, who sat through the first three quarters before playing 10 minutes in the fourth.

"It's a league of opportunity," Hummel said. "When your name gets called you have to be ready to go, whether it's the first quarter or you've been on the bench for two and a half hours."

The Wolves led by as many as 10 points in the first quarter, but the lead changed hands 16 times from there as the teams traded runs.

The Kings went ahead 95-94 on Williams' free throws with 1:26 to play, but Love hit a 3-pointer on Minnesota's next possession and didn't trail again.

Martin hit six free throws in the final 17 seconds to keep the Wolves in front, even though Thomas hit 3-pointers on consecutive possessions.

All five Minnesota starters finished in double figures, with guard Ricky Rubio scoring 11 and forward Corey Brewer adding 10. Rubio also handed out 10 assists.

Forward Rudy Gay also scored in double figures for Sacramento with 14 points.

NOTES: Minnesota C Nikola Pekovic sat out Sunday due to a sore right ankle. Pekovic, who played seven games after missing 13 straight due to bursitis in the ankle, left two minutes into the second half in Friday's loss to the Charlotte Bobcats and didn't return. Timberwolves coach Rick Adelman said he wasn't sure how long Pekovic would remain out. ... Sacramento was also without its starting center, as DeMarcus Cousins missed the game due to right knee tendinitis. Sunday marked the first time this season the knee kept Cousins out of action, but it marked the ninth contest he missed this season due to injury. Cousins has also missed a game due to suspension. Aaron Gray made his sixth start of the season in place of Cousins. ... F Derrick Williams returned to Target Center for the second time since being traded to Sacramento from Minnesota in November.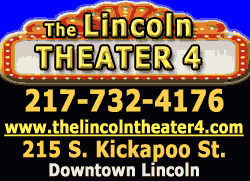 [© 2014 Thomson Reuters. All rights reserved.]
Copyright 2014 Reuters. All rights reserved. This material may not be published, broadcast, rewritten or redistributed.