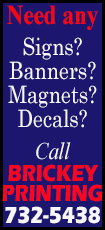 Neal's 3-pointer with 1:06 left sealed Charlotte's fourth win in a row and 14th road victory of the season. He finished with 18 points, three behind guard Kemba Walker's team-leading 21.

The hostility from the home crowd stemmed mainly from Neal's recent remark to the San Antonio Express-News that he was playing "real basketball" with the Bobcats. Neal defended his comment before the game, claiming it was about himself rather than a slight aimed at the Bucks.

"I'm a Bobcat now, so I'm focused and concentrating on my house now, and that is in Charlotte," Neal said. "We finished the game well, we executed the last three minutes and we were able to come away with a win, a big win."

Milwaukee guard Ramon Sessions and forward Jeff Adrien continued their improved play against their former team. Sessions led the Bucks in bench points with 18, his highest total since joining the team, and Adrien came on strong late to finish with 12 points and continue a career-best streak of four games with 10 points or more.

"We're right there in these games," Adrien said. "We've just got to learn how to finish them. Just got to make those plays at the end of the game. The game's not won in the first or second quarters, it's really won in the fourth."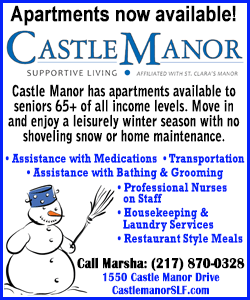 Bucks guard Brandon Knight tied Walker with a game-high with 21 points and said his team showed a "little lack of effort" late.

"You have to give yourself a chance to win by getting stops in the fourth quarter — consecutive stops," Knight said. "I think they scored on their last four out of five possessions, so it's tough to win games in the fourth quarter — in the last four minutes — if you don't get stops."

Sessions and Knight paced the Bucks to a 50-46 halftime lead with 12 points each. The Bobcats trailed at the break despite shooting 54.8 percent from the field. They turned the ball over 10 times, though, in the first 24 minutes.

Walker led Charlotte with 12 first-half points and guard Gerald Henderson added 10.
After scoring just four points in the first half, forward Al Jefferson keyed a Charlotte rally with 10 third-quarter points, giving the Bobcats the lead three different times. While posting a solid 20-point, seven-rebound effort, Jefferson's streak of games with 25 or more points and 10 or more rebounds ended at three.

"I had to wake up," Jefferson said. "I had to get my body going. It was terrible out there. We knew we had to get to our defense because that's what's been getting us through these tough games all year long."

Neal put the Bobcats up by four with two free throws late in the third quarter, but Adrien scored on a contested layup to cut Milwaukee's deficit to 76-74 heading into the fourth quarter.

Neal's 10 points in the final 12 minutes helped the Bobcats pull away late and complete a sweep of the four-game season series between the teams.

With the win, Charlotte continued to hold down the seventh spot in the Eastern Conference and now sits 1 1/2 games behind the sixth-place Brooklyn Nets.

Milwaukee lost its fourth game in a row after being formally eliminated from postseason contention on Saturday.

NOTES: This was the fourth and final meeting between the teams this season, with Charlotte taking all three of the previous games. ... Milwaukee had never been swept by the Bobcats in a season series. ... F Jeff Adrien and G Ramon Sessions played in their 13th game for the Bucks since being acquired from Charlotte on Feb. 20 for G Gary Neal and G Luke Ridnour. ... Neal played in his first game against his former team after scoring 19 in the Bobcats' win over Minnesota on Friday night. ... Bucks F John Henson started in place of injured Ersan Ilyasova (right ankle). ... F Zaza Pachulia pulled down his 600th rebound as a member of the Bucks late in the first half.
[© 2014 Thomson Reuters. All rights reserved.]
Copyright 2014 Reuters. All rights reserved. This material may not be published, broadcast, rewritten or redistributed.