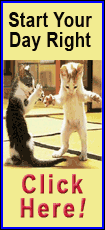 Behind two first-period goals and a commanding performance from young netminder Dustin Tokarski, the Canadiens walked away with a 2-0 victory over the Buffalo Sabres on Sunday.

A day earlier, the Canadiens erased a three-goal deficit in the final four minutes of regulation and beat the Ottawa Senators 5-4 in overtime.

"Every time you play an emotional game, as a coach you're always afraid that the next game could be tougher, but we got a really good start," Montreal coach Michel Therrien said. "And this is something we've been doing lately. Our first period, we showed that we were ready."

In his seventh career start, Tokarski made 29 saves for his first career shutout. The Canadiens' regular goaltender, Carey Price, got the night off due to a lower-body injury.

"It felt pretty good, I'm not going to lie," Tokarski said. "The main thing is the two points going down the stretch here for this hockey team, and just a little icing on the cake with the shutout."

Right wingers Dale Weise and Brad Gallagher scored for Montreal, which won back-to-back games for the first time in more than two weeks.

The Canadiens (37-25-7) jumped out to a 2-0 lead after some fortuitous bounces in front of the Buffalo net.
Weise opened the scoring with 5:19 left in the first when a bouncing puck following a shot by center Alex Galchenyuk deflected off the right winger's skate. It was Weise's fourth goal of the season.

Gallagher made it 2-0 just 1:26 later after receiving a lucky bounce of his own. Gallagher's initial shot from the top of the right circle was stopped, but the puck was eventually deflected into the net by Buffalo defenseman Chad Ruhwedel. Gallagher was credited with his 17th goal of the season.

"That's the way we like to play on offense," Therrien said. "We're not a fancy team, and we all understand at this time of the year you've got to keep it simple, put pucks at the net and get the ugly goals. Most of the time, that's how you're going to score goals, and we've been doing that. This is how we made the comeback (Saturday) ... and again tonight that was almost the same thing."

The last-place Sabres (19-41-8) lost their sixth game in a row and goalie Jhonas Enroth to injury. Enroth left the game with 3:51 remaining in the second after a hard collision with Montreal forward Brendan Gallagher led to an apparent right leg injury. Gallagher was pushed into the Sabres goalie following a big hit from Buffalo defenseman Jamie McBain.

Buffalo interim coach Ted Nolan said after the game that Enroth likely will be out awhile.

"It seems like we have bad luck or we have no luck at all," Nolan said. "We'll get our doctors to evaluate him in the morning, but it doesn't look like it's going to be short-term. We'll get a second opinion here in the morning and see."

With Buffalo goalie Michal Neuvirth unavailable due to a lower-body injury, Nathan Lieuwen entered the game in Enroth's place for his first NHL appearance. Lieuwen was recalled from the AHL Rochester Americans on an emergency basis once Neuvirth was ruled out. Neuvirth is considered day-to-day.

It was the third game in three days for the 22-year-old Lieuwen, who relished his first NHL opportunity.

"I was shocked (upon being called up)," Lieuwen said. "I was nervous. I was everything. I couldn't stop smiling all morning. And then obviously to get here and end up playing, it's a wild ride."

Lieuwen, who was 17-11-2 with a .922 save percentage for Rochester this season, stopped all 10 shots faced Sunday. Enroth made 20 saves.

Canadiens left winger Thomas Vanek returned to Buffalo for the first time since being traded from the Sabres to the New York Islanders in late October. Vanek was dealt from New York to Montreal at the trade deadline.

"Walking into the building I felt fine, but then taking an early left into the visiting room felt a little weird," Vanek said of returning prior to the game. "All I know is I have a lot of good memories in this building, in this town. It's something I'll cherish forever."

The Sabres showed a video tribute to Vanek during the first break of play that featured many of his highlights as a Sabre, and the winger stood and waved to the crowd after receiving a loud ovation.

"It was great," Vanek said. "From my previous experience, when somebody else came back, they didn't do much, so I didn't know what to expect, but I thought it was very nice and very classy of them."

NOTES: G Carey Price, D Douglas Murray, RW George Parros, RW Rene Bourque, D Josh Gorges and C Ryan White were scratched for the Canadiens. Price played in Saturday night's 5-4 overtime over the Philadelphia Flyers but is still making his way back from a lower-body injury. ... C Torrey Mitchell, C Zemgus Girgensons, D Alexander Sulzer, D Tyler Myers, RW Chris Stewart and G Michal Neuvirth were scratched for the Sabres. The Sabres promoted G Nathan Lieuwen and D Rasmus Ristolainen from the AHL's Rochester Americans on emergency recalls. ... The teams met for the third of four times this season, and the Canadiens improved to 3-0 in the series. Buffalo plays at Montreal on March 25.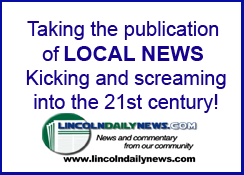 [© 2014 Thomson Reuters. All rights reserved.]
Copyright 2014 Reuters. All rights reserved. This material may not be published, broadcast, rewritten or redistributed.