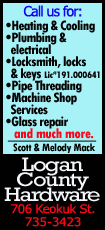 The news on the ice, however, was not as good as the announcement of Letang's scheduled return after missing six weeks following a stroke.

Philadelphia right winger Wayne Simmonds scored two power play goals and added an assist as the Flyers defeated the Penguins 4-3 on Sunday afternoon, sweeping the weekend home-and-home series.

The loss was just the second at home in regulation for Pittsburgh in its last 21 at CONSOL Energy Center.

"The power play was good again. The penalty kill was good again," Flyers coach Craig Berube said. "Lots of shots, lots of chances; played a pretty solid game."

The Penguins were looking to avenge at 4-0 loss in Philadelphia on Saturday, but their special teams failed again, allowing two power-play goals and one short-handed, while going 0 for 4 on their own power play on Sunday and 0 for 9 for the weekend.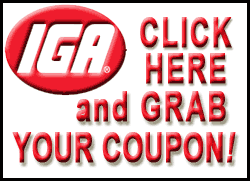 "Any time you've got (Sidney) Crosby and (Evgeni) Malkin on the power play, you've got to make sure you're ready to go and know what your job is, and our penalty killers did a good job of that," Flyers captain Claude Giroux said.

After shutting out the Penguins on Saturday, the Flyers picked up right where they left off, scoring the first three goals of the game.

First it was center Brayden Schenn, who pushed in the rebound from a Simmonds shot at 2:06 of the first period to give the Flyers the early 1-0 lead.

Less than five minutes later, while working on a power play, Philadelphia defenseman Kimmo Timonen fired a shot from the point that was masterfully deflected by Simmonds, who was parked in front of the Pittsburgh net.

Simmonds picked up another power-play goal — and third point of the period — when he took a pass from the point with his back to the net, spun around and whacked at his own rebound until it squeezed past Penguins goalie Marc-Andre Fleury at 13:41 of the first.

"I don't want to say we try to pick (Pittsburgh's penalty kill) apart, but we know where they're going to come from and we try to change our point of attack and it seems to be working," Simmonds said.

The goal was enough to end Fleury's day and bring in backup goaltender Jeff Zatkoff in relief.

Pittsburgh finally solved Flyers goaltender Steve Mason when defenseman Brooks Orpik fired a bouncing puck from the point that bounded off the ice and over Mason's glove to cut the Philadelphia lead to 3-1 at 17:33 of the first.
Defenseman Matt Niskanen pulled the Penguins to 3-2 when he blasted a slap shot over Mason's left shoulder at 5:50 of the second period. The goal was Niskanen's 10th of the season, adding to his career high.
"We did a good job of getting something going. We got some momentum and clawed our way back, made it a hockey game," Niskanen said.

Just when it looked as though the Penguins might even the score, the Flyers scored a short-handed goal, their second in as many days, to make it 4-2.

Right winger Matt Read broke in on a two-on-one but had no intention of passing. He fired a wrist shot over the left shoulder of Zatkoff at 12:11 of the second period.

"That's to their credit, they are aggressive, we know they're going to pressure us," Bylsma said. "We didn't get the end zone time we're used to or capable of for our power play."

The theme of two-on-one goals continued at 16:19 of the second when Penguins center Brian Gibbons broke down the left wing, swooped around the lone defenseman back for the Flyers and found breaking forward Jayson Megna, who tapped the Gibbons pass just inside the right post for his fifth goal of the season, pulling the Penguins back to within one at 4-3.

The Penguins hit the post with one second left, but that was as close as they would get.

The weekend sweep kept the Flyers in playoff position.

NOTES: The Penguins have now lost 413 man-games to injury, which is the most in franchise history. By comparison, the Flyers have lost 176 man-games to injury. ... D Matt Niskanen's goal gave the Penguins two D-men (Kris Letang is the other) who have reached double digits in goals, the first time they have accomplished that since 2007-08 when Sergei Gonchar and Ryan Whitney had 12 each. ... Flyers C Claude Giroux is one game shy of 400 for his career. ... Scratches for the Penguins were RW Neal (concussion), LW Chris Kunitz (lower body) and D Simon Despres. Scratches for the Flyers were LW Jay Rosehill, D Hal Gill and D Erik Gustafsson. ... The next games for Pittsburgh and Philadelphia will be Tuesday. Pittsburgh will host Dallas and Philadelphia will host Chicago. ... The official attendance was 18,647 — Pittsburgh's 317th consecutive sellout.
[© 2014 Thomson Reuters. All rights reserved.]
Copyright 2014 Reuters. All rights reserved. This material may not be published, broadcast, rewritten or redistributed.