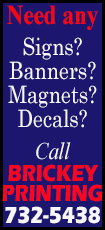 Goaltender Antti Niemi could change that thinking with a few efforts this spring like the one he authored Sunday afternoon at Madison Square Garden.

Niemi made 41 saves, including 20 in the first period, to lead the Sharks to a 1-0 win over the New York Rangers.

"The goaltender stood in there and rewarded our team," Sharks coach Todd McLellan said after San Jose improved to 45-17-7 this season.

Center Logan Couture's short-handed goal in the first period was all San Jose needed as the Sharks swept the season series from New York (36-29-4).

The Sharks have won six in a row and nine of their past 11 games.

"We weren't at our best, but we found a way to win a game on the road," McLellan said.

Goaltender Henrik Lundqvist made 28 saves for the Rangers, who have lost three of their past four games and fallen to eighth in the Eastern Conference.

New York has 13 games remaining this season.

"We definitely understand how important every point is right now," Lundqvist said. "We go out there and play a really strong game against one of the best teams in the league, but it's hard to be positive about things when you don't win.

"Right now, it's about points. It's not about playing great against good teams, it's about finding ways to win and we didn't. It's disappointing, but we have to regroup because there's a lot of hockey left here. We have to get ready for the next one and we need two points in the next game."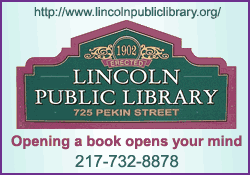 Despite being outshot 20-11 in the first period, San Jose went into intermission with a 1-0 lead on Couture's short-handed goal at 11:48. After a New York turnover in the San Jose defensive end, Couture broke in on Lundqvist and lifted a shot that beat the Rangers goaltender high for his 19th goal of the season.

"This loss is painful in so many ways," Lundqvist said. "We had so many open nets, so many chances to get back into this game. It's extremely painful and when you look at their goal — on our power play and it's the only goal — it just adds to the frustration."

While New York finished with a distinct 41-29 advantage in shots on goal, Couture's goal was all San Jose needed as Niemi won his 34th game of the season.

The San Jose goaltender benefited from his teammates, who blocked 21 shots, and the Toronto war room, which disallowed an apparent second-period goal off the stick of New York left winger Carl Hagelin.

Hagelin whipped a shot along the goal line that Niemi appeared to stop, but a replay showed the puck might have crossed the line. The replay was not conclusive to overturn the ruling on the ice and the goal was disallowed to the consternation of the New York fans.

"I wrapped it and kind of just kept going to the corner," Hagelin said. "But (New York left winger Benoit Pouliot), he was in the crease and he saw the puck was in. It was pretty obvious on the video review, too, that the puck was in, but in all fairness, the refs couldn't see the puck.

"If the ref would have been closer right away, he would have been able to see the puck, but he was a little bit behind (Niemi). It was just unlucky."

New York pressed in the third period with 14 shots but was not able to solve Niemi.

"He was unbelievable," San Jose center Joe Thornton said of Niemi. "Some of the stops he made were incredible. That may be his best game all year. Definitely a strong game for us."

Both penalty kills were effective. New York was 0-for-3 with the man-advantage and San Jose was unable to score on its only power play.

NOTES: Sunday afternoon's matchup was the first since San Jose's 9-2 win on Oct. 8 at the SAP Center. In that game, New York LW Rick Nash was concussed by an elbow from San Jose D Brad Stuart. The concussion sidelined Nash for 17 games. Nash had five shots on goal and attempted seven in Sunday's game. "I think any time you lose, you always think you can get more," Nash said. "We couldn't get enough Grade A chances." ... San Jose entered the game with a 20-6-3 record against the Eastern Conference this season. By comparison, the Rangers are 25-17-4 against the East and 11-11-0 against the West. ... The game was only the 31st between the two franchises. ... New York scratched D Raphael Diaz and D Justin Falk, RW Derek Dorsett and C Ryan Haggerty. Haggerty, a free agent from RPI, agreed to terms with New York on Wednesday. ... San Jose scratched D Matt Tennyson, LW Raffi Torres and RW Mike Brown. ... Even with the loss, the Rangers have an all-time record of 20-8-3-0 against San Jose in 31 regular-season games. ... San Jose LW Patrick Marleau and New York D Ryan McDonagh tied for the game high in shots on goal with six apiece. ... New York D Dan Girardi logged a game-high 26:20 of ice time.
[© 2014 Thomson Reuters. All rights reserved.]
Copyright 2014 Reuters. All rights reserved. This material may not be published, broadcast, rewritten or redistributed.