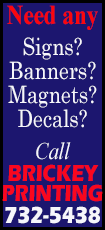 Yes, it looked for a while like Illinois might recapture the spirit of Illini teams from 1999 and 2008 — winning close games against higher seeded teams on the way to the championship game. Yes, Illinois had several chances down the stretch to extend their late lead. Yes, we hate — and I mean hate — when our favorite team loses, especially to Michigan (I'll never get over 1989).

But as I sit on press row watching Nebraska try to give up an 18-point second-half lead to Ohio State, I must confess: I'm still smiling from ear to ear. I'm still thrilled at the effort Illinois brought against a much more talented Wolverine squad — one that throttled the Illini by 31 points at home just 10 days earlier. That's right — 31 points. No one loses at home by 31 points and even thinks a postseason run of any tournament is a possibility. In March, 31-point home losses usually translate into spring break trips to Daytona, not postseason games in Dayton.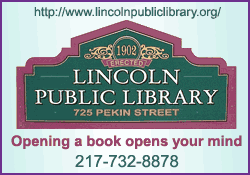 Someone forgot to tell coach Jon Groce and the Fighting Illini it was time to roll over and play dead. Illinois looked every bit the serious basketball team on Friday — one that played great defense and made timely shots. The Illini fought with the passion of a prizefighter, even though they found themselves trailing by 13 points early in the second half. And when freshman guard Kendrick Nunn made a layup with about four minutes left in the game to give Illinois a 61-58 lead, many in Bankers Life Fieldhouse in Indy wondered if the Big Blue were going down!
In the end, it wasn't meant to be. Michigan had just enough to move on to the semifinals on Saturday. But Illinois proved to anyone paying attention that they are playing their best basketball of the year and should be a team to be reckoned with in the NIT should they receive a bid (I say lock it up).
Let me share with you seven "quick hits" observed Friday in Indy:
1. Illinois once again played their best basketball when it mattered most, really outfighting Michigan the last 14 minutes of the game. The feeling on press row was that Illinois was close to being blown out again early in the second half, but coach Groce and his staff steadied the team and gave Michigan a real scare.
2. My heart breaks for Tracy Abrams! Following the best game of his career on Thursday, the junior from Chicago once again played his heart out and had a chance at the game-winner with less than a second left. The teardrop was just short and no one felt worse than Abrams.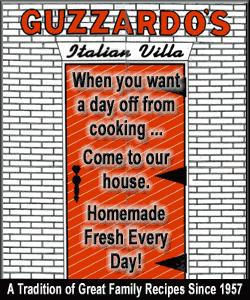 3. I love the progress of the two freshman starters — Malcolm Hill and Kendrick Nunn. Both had really strong Big Ten tournaments, and I get pretty excited about what a strong, deep team Illinois should have next season. Yes, the Illini lose seniors John Ekey and Joe Bertrand, but transfers Darius Paul, Ahmad Starks and Aaron Cosby will join freshmen Leron Black and Michael Finke, and it's not a stretch to see a consistent 10- or 11-man rotation throughout the entire season.
4. I have really enjoyed watching the late-season growth and development of Illini center Nnanna Egwu. He was a force defensively throughout much of the year, but really played a lot better and stronger the last three to four weeks. He was an impact player this weekend in Indy even though he didn't score a ton, and hopefully he has gained some much-deserved respect from Illini nation.
5. Michigan is good, but only as good as their 3-point shooting allows them to be. The Wolverines went cold from 3 in the second half and didn't seem to adjust.
6. Illinois played a ton of zone defense in the second half, which would seem to be the last thing you would want to do against a team like Michigan. Some wondered if it was foolishness on steroids, but it worked like a charm. It slowed down Michigan and allowed Illinois to crawl back into the game. Great strategic move by coach Groce!
7. I'm still a Chicago guy. Move the tourney back to the Windy City permanently!
Oh, by the way, Nebraska did blow that 18-point second-half lead. Ohio State just won by four points and will play Michigan on Saturday!
[By LDN staff]