In his first phone interview since leaving the world's largest bond fund, El-Erian declined to discuss what he thought about reports that a clash with Gross led to his resignation. He also would not discuss Gross' comments questioning his investment record, or Gross' allegation that he was trying to "undermine" him.

Sources close to El-Erian have said the 55-year-old executive was sad about the turn of events that saw one of the strongest partnerships in the investment world end abruptly.

Earlier this month, the sources said, he postponed his own farewell party, suggesting to colleagues and friends that he did not want things to become awkward for his guests, and out of respect for the tense situation at Pimco.

The dispute at Pimco, which has $1.9 trillion under management and is a unit of German insurer Allianz SE, comes at a time when the firm is dealing with subpar performance.
Its flagship Total Return Fund, which Gross manages, trailed roughly 70 percent of its peers and saw $1.6 billion in outflows in February, marking the 10th straight month of outflows, according to investment research firm Morningstar. Last year, $41.1 billion left the Total Return Fund.

El-Erian confirmed in the interview on Monday that he has joined Twitter, using the handle @elerianm.

El-Erian said he created his account a while ago but "for a long time, I just followed (people) and then, I decided, you know what, let me try and see if I can contribute something."

"I couldn't do anything until this morning," El-Erian said.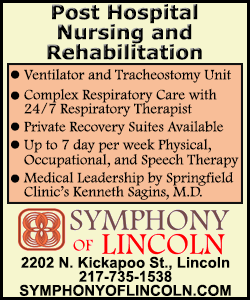 Pimco's official Twitter account, which is often used by Gross, till recently had both their pictures. But it has now been replaced by the firm's logo.

Pimco, too, has had its own troubles with some tweets recently. Earlier this month, Pimco deleted two tweets from Gross after being challenged over his upside-down logic on China's efforts to suppress its currency.

On Monday, El-Erian tweeted: "My first tweet. Please be patient with me as I get familiar with tchnlgy as am starting virtually from scratch. And pls excuse typos, Thanks."

El-Erian said, "I'm struggling with the technology. I had a friend who came in and showed me, 'This is how you tweet'."

Business Insider earlier reported news of El-Erian's twitter activity, which led to more than 8,300 followers by mid-afternoon.

(Editing by Paritosh Bansal and Andrew Hay)
[© 2014 Thomson Reuters. All rights reserved.]
Copyright 2014 Reuters. All rights reserved. This material may not be published, broadcast, rewritten or redistributed.