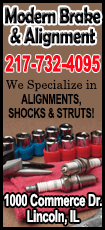 Carlos Ghosn, who heads both car makers as chief executive, said it had taken this long for the corporate mindsets to evolve to allow a "peaceful and consensual" integration, but added that the car brands would remain separate and a full merger would be problematic.

"I am trying to create the minimum change for the maximum performance," Ghosn told Reuters in a telephone interview.

The world's fourth-biggest car grouping by sales has already been jointly purchasing some components and developing common vehicle architectures to cut costs, but it must boost economies of scale to compete with giants like Volkswagen AG <VOWG_p.DE>.

Under the latest move which formalizes plans sketched out in January the two companies will combine operations in four areas — manufacturing and logistics, research and development, purchasing, and human resources — as part of an effort to save at least 4.3 billion euros ($6 billion) by 2016.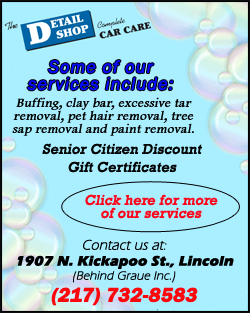 Ghosn named new executive vice presidents to run each of the four combined operations, which will be launched in April.

A cascade of lower-level appointments is expected to follow, people with knowledge of the matter said, including the move of a former Nissan executive to head Renault's China operations.

Nissan is already a strong player in China, the world's biggest auto market and accounting for about one-quarter of Nissan's sales, while Renault's Chinese sales are negligible and it will not begin domestic production with joint venture partner Dongfeng Motor Group <0489.HK> until 2016.

TESTING COURTSHIP

While many carmakers have pursued partnerships to boost scale and share the burden of R&D costs, the Renault-Nissan alliance is a rare case of an equity partnership led by a single CEO that has proved successful over the long term.

Renault holds a 43.4 percent stake in Nissan, having rescued the Japanese firm from near-bankruptcy in 1999. Nissan, which now holds 15 percent of Renault, has since boosted its sales and profit sharply while its French partner has struggled, and it now sells twice as many vehicles as Renault.

Compared with faster-moving rival combinations such as the Fiat-Chrysler <FIA.MI> merger, analysts and industry sources say, Renault and Nissan have missed major savings opportunities over the years as they worked separately on development projects such as electric cars and light commercial vehicles.
The latest steps in the alliance will test whether their long courtship has made integration any easier.

"Renault and Nissan are like a married couple after 15 years," said Takaki Nakanishi, an autos industry analyst at Nakanishi Research Institute.

"They are each doing their own thing inside the house but they cannot survive if they separate."

He added that these integration steps are necessary but are likely to be more difficult and take longer to implement than joint development of vehicle architectures.

Under the new plan, Japanese executives from Nissan take the core new engineering and manufacturing leadership roles.

Tsuyoshi Yamaguchi, current head of platforms and parts, will hold overall responsibility for research and development in engines and vehicles including future electric cars.

Industrial strategy, production and supply chain management will be headed by Shohei Kimura, while former Renault executives Christian Vandenhende and Marie-Francoise Damesin lead combined purchasing and human resources.

Investors will view the new measures positively, London-based Barclays analyst Kristina Church said. "Especially as we're finally starting to see the (savings) numbers drop down to the bottom line," she said.

Renault's shares were 0.5 percent higher at 65.52 euros at 1240 GMT. Nissan closed down 0.4 percent at 850 yen prior to the announcement, in line with the main Nikkei index <.N225>.

($1=0.7181 euros)

(Additional reporting by Gilles Guillaume in Paris and Norihiko Shirouzu in Beijing; editing by Edmund Klamann and Greg Mahlich)
[© 2014 Thomson Reuters. All rights reserved.]
Copyright 2014 Reuters. All rights reserved. This material may not be published, broadcast, rewritten or redistributed.