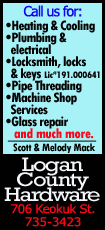 The protesters, mainly from Bangkok and the south, have been trying since November to oust Yingluck and rid the country of the influence of her brother, self-exiled former premier Thaksin Shinawatra who was toppled by the army in 2006.
The government imposed a state of emergency two months ago, but largely resisted taking heavy-handed action, though 23 people have been killed during the unrest, most in shootings and grenade blasts.
The protests have waned in recent weeks and are now mostly confined to Lumpini Park in Bangkok's central business district and a few other sites.
But the threat of further violence remains real, especially after changes at the top of the pro-Thaksin "red shirt" movement at the weekend, with a new, more militant leader promising "to fight tooth and nail" to defend Yingluck.
The emergency will be lifted from Wednesday after a decision taken at a cabinet meeting held on Tuesday in Nakhon Pathom province, about 80 km (50 miles) from Bangkok.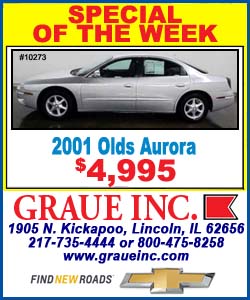 Yingluck arrived for the meeting in a wheelchair after slipping as she stepped out of a car on Saturday in the northern city of Chiang Mai, her stronghold.
"The cabinet lifted the state of emergency to instill more confidence in the private sector and tourist industry," she told reporters.
In its place, the government will use the Internal Security Act, a less harsh law that still allows the authorities to impose curfews, operate security checkpoints and restrict the movement of protesters as needed.
"Lifting the emergency law should have a positive impact on businesses. Many really felt the pinch and lost customers because the state of emergency was in place, including tour operators who saw huge cancellations," said political analyst Kan Yuenyong at Siam Intelligence Unit.
"It should also improve the state's image because rights groups tend to view the emergency law as draconian. But, ultimately, no law can help the government contain the protests if they flare up again."
The stock market and baht currency rose slightly on the government's move, which had been expected, although that was enough to take the baht to a three-month high.
LEGAL CHALLENGES
The government set the 60-day emergency from January 22 to help contain protests in the run-up to a general election on February 2, but most of its measures were barely used, especially after a court ruled on February 19 that some had been imposed illegally.
The election in February was disrupted by protesters in almost 70 of the 375 constituencies, leaving the House of Representatives without a quorum to elect a new prime minister.
The Constitutional Court has accepted a petition to consider annulling the election, which could further delay the formation of a government.
Yingluck, whose Puea Thai Party had been expected to win the vote, heads a caretaker administration with limited powers. She faces a slew of court cases that could bring her down, including a charge of dereliction of duty over a rice subsidy scheme that owes money to hundreds of thousands of farmers.
Tourism has suffered during the unrest. Arrivals were down 4.1 percent in January and February compared to the same high-season period last year, according to the tourism ministry.
Pitaya Tanadamrongsak, managing director of Dongfeng Motors (Thailand), a unit of China's Dongfeng Motor Corp that announced an expansion in Thai vehicle production on Tuesday, told Reuters the business community needed more than the lifting of an emergency decree.
"In order for the country to be fundamentally strong, I think the conflict has to stop ... I do hope the government and opposition will find a conclusion and look forward," he said.
"Only by having a stable government can we really take advantage of the AEC," he added, referring to a Southeast Asian economic community set to start in late 2015 that Thailand ought to be well placed to benefit from, given its export prowess.
(Additional reporting by Panarat Thepgumpanat and Pairat Temphairojana; writing by Amy Sawitta Lefevre; editing by Alan Raybould and Simon Cameron-Moore)
[© 2014 Thomson Reuters. All rights reserved.]
Copyright 2014 Reuters. All rights reserved. This material may not be published, broadcast, rewritten or redistributed.