The Boston Celtics showed that Monday.

Dallas held on in the final few seconds of the opener of an epic homestand, slipping by the lottery-bound Celtics 94-89.

"We didn't shoot it great, but overall, we did enough to win," Mavericks coach Rick Carlisle said. "We won three of the four quarters. We had a dry third quarter, but they didn't score all that well themselves that quarter either. Pretty typical, both teams playing a back-to-back-type game."

All-Star forward Dirk Nowitzki scored 19 points for Dallas, which improved to 41-27 after the first of eight consecutive games at American Airlines Center. The Mavericks matched their victory total of last season, the first non-playoff campaign for the franchise since 1999-2000.

Dallas is charging toward a postseason return by going a season-high 14 games over .500 after its fifth win in six games. The Mavericks are seventh in the Western Conference and just one game behind the sixth-place Golden State Warriors.

The Celtics (22-46) dropped their fifth game in a row, and they finished the season 0-15 against the West on the road. Boston lost for the seventh time in the past eight meetings with Dallas.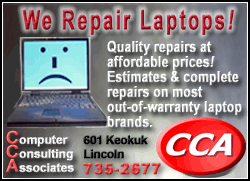 "We're not giving up," Celtics guard Jerryd Bayless said. "Obviously the season hasn't gone as expected, but we're not going to give up, and everyone is going to continue to compete every night."

The Celtics didn't fade away Monday. Despite falling behind by double digits several times in the second half, Boston constantly fought back.

Bayless' 3-pointer from the corner cut Dallas' lead to 85-83 with 1:45 remaining. Nowitzki answered with a 3-pointer to get the advantage up to five.

That didn't last long. After Boston backup center Kelly Olynyk scored on an offensive rebound, guard Avery Bradley (11 points) made it 90-89 after stealing the ball from Dallas guard Monta Ellis and slamming it with 21.6 seconds remaining.

After two free throws by Ellis, Bayless missed twice in the lane, with the second shot blocked by Dallas guard Vince Carter. The Mavericks iced the win at the line.

"It is St. Patty's Day, a little bit of luck probably helped with that," Dallas reserve guard Devin Harris said. "We turned it up for a little stretch in the fourth quarter, but we have to do a better job of finishing the game."

Ellis finished with 17 points, and forward Shawn Marion scored 11 to go along with six rebounds. Harris did most of his damage in the fourth quarter, finishing with 12 points and six assists. Forward Brandan Wright went 5-for-5 to score 10 points in 17 minutes off the bench.

Bayless scored 19, including nine consecutive points during Boston's fourth-quarter push. Olynyk had 16 points and nine rebounds, and fellow reserve center Jared Sullinger scored 13 and grabbed nine boards.

The Mavericks avoided an All-Star-caliber point guard for the second consecutive night. Oklahoma City rested Russell Westbrook on Sunday, and the Celtics followed by putting Rajon Rondo on the shelf. Rondo played Sunday in Boston's overtime loss to the Pelicans in New Orleans.

"That's two games in a row that we've been down 10 with six minutes left to go, came back and given ourselves a chance to win," Boston coach Brad Stevens said. "It's a credit to the guys in the locker room, obviously. Playing without Rondo, I thought Jerryd played fantastic, especially in that fourth quarter."

The Mavericks went into halftime up 50-43 after a 17-6 run to finish out the second quarter. Boston reeled off 13 consecutive points before Dallas' spurt.

Dallas appeared on the verge of blowing the game open by taking a 64-49 lead in the third period. The Celtics, however, ended the quarter with a 12-0 run to trail just 64-61 going into the final 12 minutes.

NOTES: The Mavericks started a franchise-record eight-game homestand Monday. They won't play on the road for the rest of this month. The next away game for Dallas is April 3 at the Los Angeles Clippers. "There's opportunity here," Mavericks coach Rick Carlisle said of the home stretch, "but it's going to be very challenging, too." ... Boston finished the season winless on the road against the West. "The West is clearly better than the East," Celtics coach Brad Stevens said. "I don't think anybody would argue that, but at the same time we've had our chances in a couple of those games." ... Dallas G Monta Ellis played Sunday despite dealing with an illness, and he was back in the starting lineup Monday.
[© 2014 Thomson Reuters. All rights reserved.]
Copyright 2014 Reuters. All rights reserved. This material may not be published, broadcast, rewritten or redistributed.