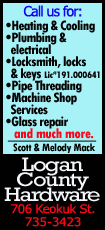 "We don't care about the streak at all," Clippers forward Blake Griffin said. "We're trying to get ready for the playoffs. It's not about the streak; it's about how we're playing."

On Monday, they didn't play well, and the Denver Nuggets took advantage.

Forward Kenneth Faried scored 18 points and grabbed 16 rebounds, guard Ty Lawson added 19 points, and Denver stopped the Clippers' 11-game winning streak with a 110-100 victory.

Nuggets forward J.J. Hickson contributed 21 points and 11 rebounds.

Los Angeles guard Chris Paul had 29 points and seven assists. Griffin finished with 26 points, on 7-of-25 shooting, and 12 rebounds.

"You know what I told Blake? I don't care," Clippers coach Doc Rivers said. "I don't mind if he goes 7-for-40. Just keep shooting and play with confidence."

The Clippers were playing with confidence, but for the second consecutive season, they saw a hot streak end in Denver. Last year, they came to town riding a franchise-best, 17-game streak only to lose by 14 on Jan. 1.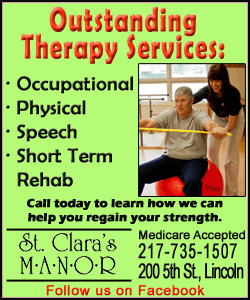 On Monday, the Clippers were playing their second game in as many days, and that, coupled with injuries to key players, put them at a disadvantage against Denver.

It also didn't help them that the Nuggets seem to rise up when playing better teams. They beat the defending champion Heat in Miami on Friday.

"We usually play great against the top-tier teams in the league," Hickson said. "I would assume most of our wins are against teams that are above .500 and in the playoff race."

This one was up for grabs, but Lawson was the difference down the stretch. He started things with a 3-pointer from the wing, then drew a foul on Paul for a three-point play and a 102-98 lead.

Later, Lawson drove the lane and kicked out to guard Randy Foye, who drained a 3-pointer to give Denver a 107-100 lead with 2:35 remaining.

Foye finished with 14 points, and all five Denver starters scored in double figures.

Both teams traded misses before Lawson iced the game with two free throws with 49 seconds left.

"Overall, I was really happy," Rivers said. "I thought we had a shot. That's all you can ask for."
The Clippers' 11-game winning streak was the second longest in franchise history, and it pushed them into contention for the No. 1 seed in the Western Conference.

Late last season, the Nuggets team won 15 in a row. This Denver team hasn't found a similar rhythm. Denver's longest win streak this season is seven games, and that happened four months ago. The Nuggets (30-37) are lottery-bound while Los Angeles (48-21) aims to improve on last year's first-round playoff exit against the Memphis Grizzlies.

Still, an impressive win against a top-three team in the West shows the Nuggets might not be far away from returning to the postseason.

"Our last two victories, against the caliber of competition we were playing against, showed we can play with anybody," Nuggets coach Brian Shaw said. "What we've got to strive for is consistency."

The Clippers had a playoff swagger Monday, but the Nuggets fought back. In the second quarter, Faried got tangled with Griffin and fell to the floor while going up for a rebound. Faried was called for a foul despite replays showing Griffin pulled down Faried.

Later in the second, Faried was hit with a technical foul.

The Nuggets fed off the physical play and led by as many as seven. The Clippers, behind Paul's 14 second-quarter points, cut the deficit to 56-53 at halftime.

"I was happy at halftime to be down by only three," Rivers said.

NOTES: The Nuggets honored their 1993-94 team before the opening tip and at halftime. The Denver squad from 20 years ago, seeded eighth in the Western Conference playoffs, was the first team in NBA history to beat a No. 1 seed. The Nuggets wore throwback uniforms for the occasion. ... Clippers G Chris Paul is four assists shy of 6,000 for his career. ... In Saturday's loss at Atlanta, the Nuggets allowed 97 points. It was the first time they held an opponent to fewer than 100 points in 13 games. ... The Clippers have three double-digit winning streaks in franchise history, two of them in the past two seasons.
[© 2014 Thomson Reuters. All rights reserved.]
Copyright 2014 Reuters. All rights reserved. This material may not be published, broadcast, rewritten or redistributed.