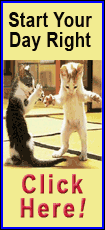 Backes charged back into the scoring column with two third-period goals on Monday, and goalie Ryan Miller made 16 saves to lead the Blues to a 3-1 win over the Winnipeg Jets.

St. Louis has won three in a row and eight of its last nine. Winnipeg has lost two of three.

The winner and loser of the game was evident when the third period ended, but the final score was not.

After the game, the Blues briefly were credited with another empty-net goal when the league office in Toronto ruled left winger Chris Porter scored with less than one second remaining. However, the NHL changed the final score back to the original 3-1 after ruling the play was blown dead.

The close of the contest featured several fights with one second remaining. Officials handed out 15 penalties, including eight 10-minute misconducts.

"It was the exclamation point on the game," Backes said. "Things like that happen. They're a desperate team, but I think our guys responded well."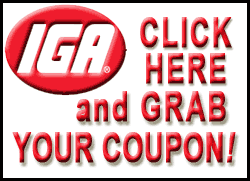 The Blues (47-14-7) top the NHL with 101 points and passed the 100-point plateau for the sixth time in franchise history and first since 2000-2001.

St. Louis leads San Jose (97 points) and Anaheim (97) in the battle for the President's Trophy with 14 games remaining.

Backes, who is second on the team with 23 goals, managed just one goal in his previous 12 games.

But that lack of offensive production did not bother him. Or his teammates.

"A lot of guys, their games are about stats," said left winger Brenden Morrow, who scored the Blues' first goal. "But he's a guy that controls so much of the game. He's our energy out there.

"We weren't worried about him in the goal-scoring department. He was playing strong for us."

Backes pounced on a loose puck at 13:09 of the third period to give his team a 2-1 lead. He was also awarded a goal with 1:11 left when he was dragged down from behind with the Winnipeg net empty. That made it 3-1.

"I was squeezing it a little bit, so I hope that's the start of a little streak here," Backes said of his third two-goal game of the season.

Miller improved to 7-0-1 since being acquired from Buffalo on Feb. 28. He has stopped 179 of 195 shots in eight contests in St. Louis.

The Blues, who improved to 20-0-2 against Central Division foes, are 8-0-1 in March.

"We were strong on the puck in the offensive zone, not throwing it away," St. Louis coach Ken Hitchcock said. "You like to see rewards for all the hard work."

Center Eric O'Dell scored for Winnipeg, which was coming off an impressive 7-2 win over Dallas on Sunday.

O'Dell tied the game 1-1 at 1:55 of the third period off a nifty feed from left wing Evander Kane.

Morrow broke a 10-game scoreless drought by converting a pass from center Derek Roy early in the second period. Roy picked up a loose puck and found Morrow in the slot.

"We pulled away in the third period and we're starting to get confidence in the structure of our game." Morrow said. "If we stay patient, a lot of times the other team will crack before we do."

Morrow says winning the President's Trophy is the main focus over the final month of the season. St. Louis is 25-5-4 at home.

"We're comfortable playing in front of our fans and in this building," he said.

Winnipeg (31-30-9) goalie Al Montoya made 22 saves but fell to 11-6-3.

"It's frustrating," Montoya said. "We had a chance to win it and that's all we can ask."

Jets coach Paul Maurice lamented his team's mistakes, including a slashing penalty by Kane that gave St. Louis the power-play that led to the game-winning tally.

"We just can't be in the box there," he said. "That's the bottom line."

The Blues have scored first in an NHL-leading 44 games. They are 38-1-5 when getting the first goal.

NOTES: St. Louis RW T.J. Oshie became a father on Monday morning. His fiancee, Lauren Cosgrove, gave birth to a girl, Lyla Grace, at 9:47 a.m. Oshie did not dress for the contest. ...Winnipeg G Ondrej Pavelec missed his second consecutive game with a lower-body injury suffered against the New York Rangers on Friday. He is listed as day-to-day. .....Jets D Tobias Enstrom remained one assist shy of 200 for his career. ....Blues RW Vladimir Tarasenko will miss the rest of the regular season with an injury to his right hand suffered in Saturday's 4-1 win at Nashville. ....Winnipeg has outscored its opponents 59-58 in the first period, the only period in which the Jets hold an advantage.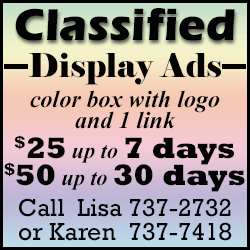 [© 2014 Thomson Reuters. All rights reserved.]
Copyright 2014 Reuters. All rights reserved. This material may not be published, broadcast, rewritten or redistributed.