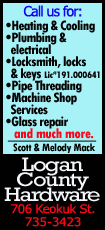 Seattle Mariners Cano, Robinson
2B Robinson Cano took a few days off to attend to a personal matter in his native Dominican Republic. Manager Lloyd McClendon said the issue was expected and that Cano should be back by March 18.

Seattle Mariners Rodney, Fernando

RHP Fernando Rodney, who turns 37 on March 18, failed to solidify the closer role so far this spring. He is coming off a 2013 season that saw him blow a career-high eight saves among his 45 opportunities with the Tampa Bay Rays. With the Mariners, he had a team-high 18.00 ERA this spring through March 17. On March 15, Rodney gave up two hits, a hit batter and three runs in one-third of an inning, and he was ejected for arguing a non-strike call.

Houston Astros De Leon, Jorge

RHP Jorge De Leon was reassigned to minor league camp March 16. "They told me I've done a good job," said De Leon, who finished camp with a 1.80 ERA. "They told me my stuff -- my slider, changeup, split -- improved. They told me to keep working and if they need me they're going to call me."

Houston Astros Peacock, Brad

RHP Brad Peacock added a changeup this spring, and the addition drew praise after he gave up only one run and two hits with four strikeouts through four innings of relief. "I'm definitely happy with it," Peacock said March 16. "The changeup was great today, and that's the pitch I've been working on the most. I was able to throw it for strikes and for balls whenever I wanted. Last year it wasn't great, and I had three decent pitches and I need just a changeup. Me and (pitching coach Brent Strom) have been working every day on it. I'm trying to throw it like my fastball and make it look like my fastball, and it did today."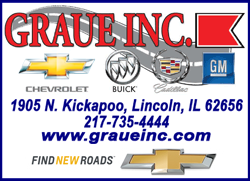 Houston Astros Heineman, Tyler

C Tyler Heineman, 22, left a good impression during his first major league camp. "We're fortunate that we've got a pretty decent roster of prospect catchers," Astros GM Jeff Luhnow said. "And Heineman, I would say our major league staff knew who he was but didn't really know much about him. He's definitely on the radar now. Our collective belief -- not only staff and front office -- is that he's going to be a catcher in the big leagues. He'll probably go to (Double-A) Corpus Christi and probably share the workload there."

Seattle Mariners Iwakuma, Hisashi

RHP Hisashi Iwakuma, who finished third in AL Cy Young Award voting last season, could be close to making his spring debut. Manager Lloyd McClendon told reporters that Iwakuma was scheduled to meet with a doctor March 17, and the splint could come off the pitcher's injured finger. A strained right middle finger kept Iwakuma off the field all spring, but the removal of the splint could mean he would begin throwing on the side sometime during the week of March 17-23.

Seattle Mariners Walker, Taijuan

RHP Taijuan Walker made another step toward returning to action when he threw a 40-pitch bullpen session March 16 at the team's spring training complex. Walker said his arm felt great. "(The ball) was really coming out good. I was pumped," he said. Right shoulder soreness forced the Mariners to shut down Walker for a week, and it still appears unlikely that he will be ready to make a start during the first week of the season.

Seattle Mariners Elias, Roenis

LHP Roenis Elias was one of the most pleasant surprises of the Mariners' spring camp. The 25-year-old Cuban defector spent last season at Seattle's Double-A affiliate, but he emerged as a candidate for the big leagues after opening the spring with a 3-0 record and 1.46 ERA in his first four appearances. He made his first start of the spring March 16, holding the Los Angeles Angels to one run on two hits over five innings. Afterward, manager Lloyd McClendon said: "His stuff is plenty good. He's an interesting kid."

Seattle Mariners Baker, Scott

RHP Scott Baker didn't put up very good numbers in a recent start, especially considering that it came against players in Milwaukee's minor league camp, but it was successful in that his clean bill of health remained intact. The veteran is coming off 2012 Tommy John surgery, but he is showing no signs of rust this spring. His 4 2/3-inning, five-hit, two-run performance against Brewers farmhands included a spring-high 75 pitches, and afterward the veteran said he felt really good. Baker is one of the Mariners' options to fill in for RHPs Hisashi Iwakuma and Taijuan Walker in the rotation, as both pitchers are expected to miss their first starts of the regular season.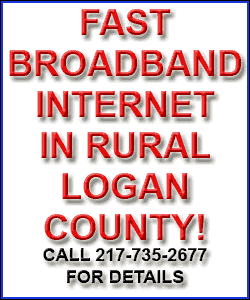 Seattle Mariners Romero, Stefen

OF Stefen Romero is beginning to find his stride. After going hitless in his first 16 at-bats of the spring, he went on a 9-for-19 tear that included two doubles, two triples and two home runs. Romero is one of seven outfielders attempting to make the roster on a Seattle team that doesn't have many sure-fire players at the position.

Seattle Mariners Maurer, Brandon

RHP Brandon Maurer was once considered a possibility for the Opening Day rotation, but a recurring back problem all but ruled him out. The back flared up again in mid-March, and he was expected to be out for about a week. Manager Lloyd McClendon said the injury meant Maurer is unlikely to make the season-opening rotation.

Houston Astros Feldman, Scott

RHP Scott Feldman, who was the Texas Rangers' Opening Day starter in 2010, will join Nolan Ryan as the only pitchers to earn Opening Day starts for the Astros and Rangers. Ryan started on Opening Day for the Astros in 1982, 1985 and 1986 and the Rangers in 1990, 1991 and 1992.

"You look at his track record and the fact that he's a former 17-game winner and the fact that he gives us a great opportunity to win a ballgame each and every time he takes the mound," manager Bo Porter said of Feldman. "He's a strike-thrower. He's a competitor."

Houston Astros Owens, Rudy

LHP Rudy Owens, who was in line to be one of the first pitchers called up to the majors last year at Triple-A Oklahoma City before he suffered a fractured left foot, did not pitch the way he hoped this spring before he was optioned to minor league camp March 16. Owens was 0-1 with an 8.31 ERA, allowing four runs over 4 1/3 innings in Grapefruit League play. "I came back and I felt great," he said. "The camp, I want to say it could have gone a lot better. Maybe not a lot better, but it could have gone better. I expected more out of myself coming into camp, and there's just kind of a slow ongoing process."

Texas Rangers Moreland, Mitch

DH/1B/OF Mitch Moreland left the March 17 game with tightness in his left oblique muscle. There was no immediate word on how much time Moreland might miss. He was hitting .241/.395/.345 with no homers and six RBIs through 10 games this spring.

Texas Rangers Profar, Jurickson

2B Jurickson Profar played in the field for the first time this spring March 17 after being slowed by tendinitis in his right shoulder, which limited him to DH duty. The injury wasn't affecting Profar at the plate, though, as he went 12-for-40 (.300) in his first 13 games, with three doubles and two home runs.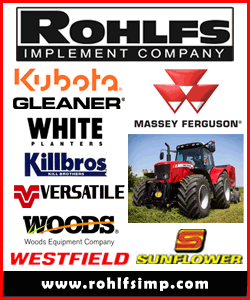 Texas Rangers Beltre, Adrian

3B Adrian Beltre (left quadriceps tightness) is expected to return to the lineup March 20 and should be ready for Opening Day. He left the March 13 game with the injury. Beltre was hitting .217 (5-for-23) this spring with one extra-base hit, a double, through March 17.

Texas Rangers Contreras, Jose

RHP Jose Contreras was reassigned to minor league camp March 17 and offered a spot on the Triple-A Round Rock roster as a reliever to open the season. The 42-year-old did not immediately accept the assignment and was said to be contemplating retirement. Contreras pitched six innings in Cactus League games and gave seven runs and 13 hits for a 10.50 ERA.

Texas Rangers Bard, Daniel

RHP Daniel Bard (neck/shoulder) was assigned to minor-league camp March 17 without appearing in a major league exhibition game. He likely will begin throwing off a mound sometime during the week of March 24-30. The Rangers signed Bard as a minor league free agent in the offseason after he had thoracic outlet surgery in early January. Bard made just two relief appearances with the Boston Red Sox last season and is slated to begin the season at Triple-A Round Rock once he becomes healthy enough to see game action.

Texas Rangers Holland, Derek

LHP Derek Holland is six weeks ahead of schedule in his recovery from microfracture surgery on his left knee Jan. 14 and now expects to be ready to come off the disabled list by the first week of June. After Holland had the surgery, it was announced he would not be able to rejoin the major league rotation until at least the All-Star break in mid-July.

Texas Rangers Choice, Michael

OF Michael Choice is getting plenty of chances to prove himself to his new team after being acquired from the Oakland Athletics in an offseason trade. Choice played in each of the Rangers' first 18 exhibition games, hitting .378 (14-for-37) with three doubles, one triple and two home runs. The Rangers do not have a starting spot for Choice and must decide whether the rookie is better served seeing part-time duty as a bench player or playing regularly at Triple-A Round Rock.

Texas Rangers Choo, Shin-Soo

LF Shin-Soo Choo (left elbow inflammation) received an anti-inflammatory injection March 11, but he returned to action two days later. He was hitting .156 in 32 spring at-bats through March 17.
Texas Rangers Rios, Alex

RF Alex Rios (strained right oblique) missed nine consecutive games before returning to action March 13. He was hitting .429 in eight spring games through March 17.

Texas Rangers Soto, Geovany

C Geovany Soto (arthroscopic left foot surgery in February 2014) saw his first game action March 13. He was 3-for-7 over three spring games through March 17.

Texas Rangers Beltre, Engel

OF Engel Beltre (shin splits) returned to action March 11 after missing three games. He was hitting .318 over 11 spring games through March 17.

Texas Rangers Adcock, Nate

RHP Nate Adcock (thoracic outlet syndrome surgery in March 2014) will begin the season on Triple-A Round Rock's disabled list. There is no timetable for his return.

Los Angeles Angels Hamilton, Josh

OF Josh Hamilton made his spring debut Monday, going 1-for-3 as the designated hitter. He missed the previous three weeks while nursing a left calf strain suffered during baserunning drills in camp.

Manager Mike Scioscia expressed uncertainty as to Hamilton's availability for Opening Day. Hamilton previously said he is confident he will be ready, but he backed off his comments March 17.

"Whatever Scioscia thinks, I'm gonna go with that," Hamilton said. "I'm not gonna create any controversy with you guys. I'm not gonna be put in the position to do that. Whatever he says goes."

Los Angeles Angels Santiago, Hector

LHP Hector Santiago said he threw his screwball roughly nine times in his start March 17, much more than normal and more than he threw his changeup. He was pleased with its effectiveness and said he could see himself using it at that rate going forward.

Los Angeles Angels Ibanez, Raul

OF/DH Raul Ibanez played his first game at first base for the Angels this spring on March 17 and made no visible mistakes, cleanly fielding the only ball hit to him. "He did the basics, and that's really what we're trying to evaluate," manager Mike Scioscia said. The Angels hope to use him as an occasional substitute there this season.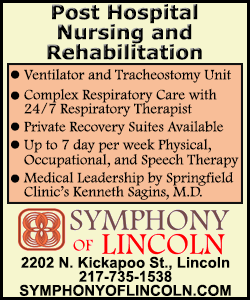 Los Angeles Angels Blanton, Joe

RHP Joe Blanton moved to the third base side of the rubber from the first base side and experienced immediate positive results, throwing seven consecutive scoreless innings before giving up three runs to the Cubs on March 17. He remains a dark-horse rotation candidate for the Angels.

Los Angeles Angels Richards, Garrett

RHP Garrett Richards issued no walks through 11 2/3 innings this spring, a direct result of his attempt to be more controlled in his pitching. A previous knock on him was his high walk rate. Richards will pitch six minor league innings on the Angels' off day March 18 to stay on schedule.

Los Angeles Angels Cron, C.J.

1B C.J. Cron was optioned to minor league camp and will begin the 2014 season at Triple-A Salt Lake, but he impressed the Angels' coaching staff by hitting .400 with six RBIs this spring. "If I look at his growth from the middle part of last year through the Fall League and what he showed this spring, there's no doubt that he's starting to develop into the hitter everyone projected," manager Mike Scioscia said.

Los Angeles Angels Burnett, Sean

LHP Sean Burnett (left elbow surgery in August 2013) threw off a mound March 10 for the first time in 10 months, then had another successful mound session in mid-March. He remains on track to appear in major league games in early April.

Oakland Athletics Gentry, Craig

OF Craig Gentry is doing all the on-field work before games, including taking batting practice, but the A's still do not have a timetable for him to get into games. Gentry, who has missed most of the spring with back soreness, is 50-50 to make the Opening Day roster. Non-roster invitee Sam Fuld is the most likely replacement the first week of the season; Fuld has an opt out in his contract if not on the Opening Day roster.

Oakland Athletics Parker, Jarrod

RHP Jarrod Parker, 25, will miss the entire season due to a torn ulnar collateral ligament, as he needs a second Tommy John surgery. He also underwent the procedure in 2009, and the return rates for second such operations are not as high as successful returns from the first surgery. Parker was expected to be the Athletics' Opening Day starter.

Oakland Athletics Griffin, A.J.

RHP A.J. Griffin will be shut down from throwing for three weeks with flexor tendinitis. Griffin, projected to be the team's No. 4 starter, is unlikely to be available until May at the earliest. Griffin also had trouble with right forearm soreness last September.
Oakland Athletics Chavez, Jesse

RHP Jesse Chavez is expected to move into Oakland's rotation because of injuries to RHPs Jarrod Parker and A.J. Griffin. Chavez, the Athletics' long reliever in 2013, did not allow a run through 12 2/3 innings this spring.

Oakland Athletics Cook, Ryan

RHP Ryan Cook is scheduled to throw a simulated game March 19, but the team had yet to decide when Cook would appear in an exhibition game. Cook, out all spring due to right shoulder soreness, remains a question mark for the Opening Day roster but isn't expected to miss much time even if he starts the season on the disabled list.

Detroit Tigers Verlander, Justin

RHP Justin Verlander will get the start when the Tigers open the season March 31 against the visiting Kansas City Royals. It will be Verlander's seventh consecutive Opening Day start. The announcement is a bit surprising considering Detroit RHP Max Scherzer won the American League Cy Young Award last year and Verlander is coming off core muscle surgery. The last time a reigning Cy Young Award winner did not start Opening Day was when Brad Radke started over Johan Santana for the Minnesota Twins in 2005.

New York Mets Niese, Jon

LHP Jonathon Niese was cleared to resume throwing later this week after undergoing an MRI in New York on March 17. Niese has no structural damage in his left elbow. He received a cortisone injection and will rest for two to three days before he starts throwing. Niese was examined by team doctor David Altchek at the Hospital for Special Surgery in Manhattan, a day after departing a spring training game against the St. Louis Cardinals after two innings and 35 pitches because of elbow discomfort.

Atlanta Braves Beachy, Brandon

RHP Brandon Beachy, coming off 2012 Tommy John surgery, might need to undergo the elbow reconstruction procedure again. He had an elbow cleanup operation last September, and he battled arm tightness this spring. Beachy also visited Andrews, and he was due to get another opinion from Los Angeles Dodgers team doctor Neal ElAttrache.

Atlanta Braves Medlen, Kris

RHP Kris Medlen will undergo a second Tommy John surgery, the Braves announced March 17. The decision was made after Medlen was examined by Dr. James Andrews.

Medlen is 24-12 with a 2.47 ERA in 44 games since moving into the Braves' rotation after the 2012 All-Star break. Only Dodgers LHP Clayton Kershaw has a better ERA among major league starters in that time span.

Detroit Tigers Iglesias, Jose

SS Jose Iglesias announced March 17 that he is dealing with stress fractures in both shins. He will open the season on the disabled list, but he said he definitely would return to action at some point in 2014. "I was able to play through it last year, but that's not going to happen this year," he told reporters. "That's why it doesn't get better."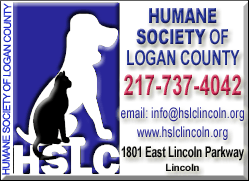 Los Angeles Dodgers Guerra, Javy

RHP Javy Guerra, a former closer who was out of options, was designated for assignment by the Dodgers on March 17. Guerra, 28, posted a 2.25 ERA in eight innings this spring. He had no record and a 6.75 ERA in nine appearances for Los Angeles last year, spending much of the season in the minors. As a rookie in 2011, he recorded 21 saves for the Dodgers.
[© 2014 Thomson Reuters. All rights reserved.]
Copyright 2014 Reuters. All rights reserved. This material may not be published, broadcast, rewritten or redistributed.