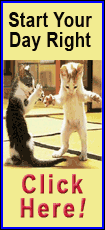 ICE completed its $11 billion takeover of Big Board operator NYSE Euronext in November, giving it control of Liffe, Europe's No.2 derivatives market. In 2013, shares of ICE rose 82.6 percent, helped by its takeover of NYSE, while NYSE rival Nasdaq's share price rose 60.6 percent, according to Thomson Reuters' data.

The company said that if Sprecher is terminated without cause, due to a change in control of the company or otherwise, he would receive $37.1 million in total compensation.

In 2013, Sprecher received $17,981,469 in compensation, up from $8.4 million in 2012, according to the filing, dated March 14.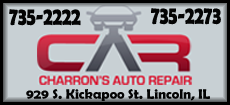 Sprecher's base salary was unchanged from 2012 at $1.05 million. The founder of Atlanta-based ICE also received $13.7 million in stock awards, $1.2 million in stock options awards, $2 million in cash incentives, and just under $33,000 in other compensation.

Sprecher is also authorized personal use of ICE's corporate jets worth up to $75,000, the filing said.

Robert Greifeld, CEO of Nasdaq OMX Group <NDAQ.O>, received $13.8 million in total compensation last year, up from $8.9 million in 2012, according to a separate filing.

When ICE completed its purchase of NYSE Euronext, it kept on the New York Stock Exchange owner's CEO Duncan Niederauer, who is president of ICE and CEO of NYSE. ICE plans to spin off Euronext the second quarter of this year. Niederauer was paid $13.1 million in total, up from $8.9 million in 2012.
Niederauer, whose employment term ends on December 31, will receive a one-time $13 million cash payment following termination of his employment for any reason, and his health and life insurance will continue for two years following termination. Niederauer will also receive stock awards and other compensation, for a total of just under $29.5 million.

(Additional reporting by Herb Lash; editing by Grant McCool)
[© 2014 Thomson Reuters. All rights reserved.]
Copyright 2014 Reuters. All rights reserved. This material may not be published, broadcast, rewritten or redistributed.