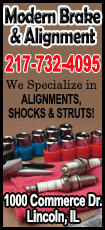 The election was disrupted by anti-government protesters and any decision by the Constitutional Court to scrap it would add to the political chaos after 4-1/2 months of street rallies aimed at ousting Prime Minister Yingluck Shinawatra.

Government supporters accuse the courts of bias and say many judges are aligned with the conservative establishment, prompting several to deny they are politicized.

Justice Minister Pongthep Thepkanjana said he failed to see how the election could be unconstitutional.

"The petition is not clear on how the election violates the constitution ... This (case) might not even fall under the jurisdiction of the court," he told reporters at the court.

The court will hand down its ruling on Friday.

The petition was brought by Kittipong Kamolthamwong, a law professor at Bangkok's Thammasat University, and forwarded by the state ombudsman's office. The Constitutional Court rejected a similar petition from the Democrat Party last month.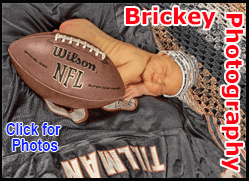 Yingluck heads a caretaker administration with limited powers and scrapping the vote would further delay the formation of a new government.

In a strongly worded statement on Tuesday, her Puea Thai Party said such a verdict would have disastrous implications.

"If the Constitutional Court rules the election void, this would be a dangerous precedent for Thailand ... because if a party knows it is going to lose, it will move to block elections," it said.

Voting still has to be completed in the 18 percent of constituencies where it was disrupted before parliament can open. Some re-runs were held this month and the Election Commission has said others would be held on April 5 and 27.

The protesters, mainly from Bangkok and the south, have been trying since November to oust Yingluck and rid the country of the influence of her brother, populist former premier Thaksin Shinawatra who was toppled by the army in 2006.
Following that coup, courts dissolved two parties linked to Thaksin and banned around 200 of his political allies from office for five years. In 2008 court rulings forced out two pro-Thaksin prime ministers.

Aware that parties allied to Thaksin are likely to win any election under present arrangements, the protesters want political reforms pushed through before any vote.

Twenty-three people have died in political violence since late November. Heightening the risk of further strife, the pro-Thaksin "red shirt" movement got a new, more militant leader at the weekend and he promised to lead supporters into the streets to save Yingluck if the courts ousted her.

Gunmen attacked the Bangkok home of the new leader, Jatuporn Prompan, and that of a fellow red shirt leader, Nisit Sintuprai, on Wednesday. No one was hurt in the attacks, said Thanawut Wichaidit, a spokesman for the movement.

Among the charges Yingluck faces is one of dereliction of duty brought by the National Anti-Corruption Commission over a ruinous rice subsidy scheme. She has been given until March 29 to defend herself.

Some analysts say she faces an uphill task in a legal system stacked with anti-Thaksin appointees.

"The judiciary is strongly anti-Thaksin ... Judges were chosen after the coup (in 2006) based upon proven anti-Thaksin credentials," said Paul Chambers, director of research at the Institute of South East Asian Affairs in Chiang Mai.

"The Constitutional Court has almost never ruled in favour of pro-Thaksin political parties."

(Additional reporting by Aukkarapon Niyomyat; editing by Alan Raybould and Clarence Fernandez)
[© 2014 Thomson Reuters. All rights reserved.]
Copyright 2014 Reuters. All rights reserved. This material may not be published, broadcast, rewritten or redistributed.