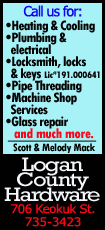 Guard Damian Lillard's driving layup with 4.9 seconds left sent the game into overtime, and Portland scored a franchise-record 22 points in the extra session to pull out a 120-115 victory over the Milwaukee Bucks at the Moda Center.

Guard Wesley Matthews scored 26 points, including the 3-pointer that put the Blazers ahead for good in a game that saw 23 lead changes and 15 ties.

Guard Mo Williams came off the bench for a season-high 23 points, and forward Nicolas Batum collected 21 points, nine rebounds and nine assists for the Trail Blazers, who won for only the second time in seven games.

Guard Brandon Knight scored 24 points, and guard Ramon Sessions came off the bench to contribute 23 points for the Bucks, who lost their fifth consecutive game and fell for the eighth time in nine outings. They own the NBA's worst record, 13-55.

The lead went back and forth in the fourth quarter, and Milwaukee had chance to put the game away down the stretch. However, the Bucks made only one of two foul shots four straight times over the final 1:42 of regulation, opening the door for the Blazers (44-24).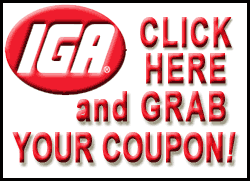 "They gave us a new lease on life," Williams said. "We were down. We were like, 'We can't believe this. We needed this game.' We knew the magnitude of it. Once we got to overtime, it was like, 'Whoo, we got the 48 (minutes) behind us. Let's go out and win this game.'"

Matthews' three-point play gave Portland a 105-103 lead with 2:29 left in the extra session, and his steal led to a fast-break dunk by Lillard and a 107-103 advantage seconds later.

Lillard made two free throws for a 114-107 lead with 25.2 seconds left, and the Blazers closed out the win with six more foul shots down the stretch.

"Give Milwaukee a lot of credit," Portland coach Terry Stotts said. "(The Bucks) have had a long season. (Coach) Larry Drew has done a great job of keeping them competing and playing hard. They played hard the whole way.

"But we didn't come out with the urgency we needed. ... I hope we understand we were very fortunate to win the game."

Down by five at halftime, the Bucks tied it at 60-60 with 7:30 left in the third quarter, and they grabbed a 71-67 lead late in the quarter. The Blazers closed the period with an 8-1 run to take a 75-72 advantage.

The lead went back and forth through the fourth quarter, Portland going ahead 93-92 on two Matthews free throws with three minutes left.

Lillard hit a floating 3-pointer to up the Blazers' lead to 96-92, and Knight made one of two at the line to make it 96-93 with 1:42 remaining. Knight again made one of two, and forward Ersan Ilyasova's rebound basket tied it at 96-96 with 48 seconds to play.

Portland center Robin Lopez scored on a tip-in with 34.5 seconds to go, but the play was disallowed for basket interference.

Sessions sank one of two free throws to give the Bucks a 97-96 edge with 18.8 seconds remaining.

After a timeout, Lillard missed a reverse layup, Lopez missed a tip, and Sessions was fouled with 10.6 seconds left. He made one of two foul shots to push the margin to 98-96.

After another timeout, the Blazers went to Lillard again, and his layup curled over the rim and went through to tie the score at 98-98 with 4.9 ticks left.

Sessions' 20-foot jump shot bounced off the rim as time expired, and it was on to overtime.

"You can look at the (missed) free throws, but we had other opportunities to win that game," Milwaukee coach Larry Drew said. "The guys played really hard for four quarters, and even in overtime we did some really good things. I was proud of the effort. Portland is a good team even without (LaMarcus) Aldridge."

NOTES: Portland's 22 points in overtime represented the highest total in the NBA since 2011. ... F Nicolas Batum scored 14 of Portland's first 18 points and had 16 in the first quarter. ... Portland G Damian Lillard scored 15 of his 20 points in the fourth quarter and overtime. He started the game shooting 1-for-10 and finished 7-for-21 from the field. ... Portland F LaMarcus Aldridge missed his third straight game with a sore back, and coach Terry Stotts called him doubtful for Thursday's home date with the Washington Wizards. ... Bucks F Ersan Ilyasova, who sat out Sunday's game due to a chronic sore ankle, started Tuesday. The Bucks will not play Ilyasova in the second of back-to-back games the rest of the season. ... Milwaukee coach Larry Drew plans to stay with his three-guard rotation, starting Brandon Knight and Nate Wolters and bringing Ramon Sessions off the bench. O.J. Mayo, who sat out his fifth game in a row, is the odd man out. "O.J. got really sick and never got his conditioning back," Drew said.

[© 2014 Thomson Reuters. All rights reserved.]
Copyright 2014 Reuters. All rights reserved. This material may not be published, broadcast, rewritten or redistributed.