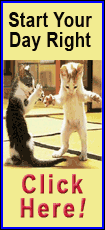 Giroux scored with 4.2 seconds left in overtime to lift the Philadelphia Flyers to a 3-2 win over the Chicago Blackhawks on Tuesday night. The captain blasted a shot from outside the circle past goaltender Antti Raanta into the left corner to give the Flyers their third straight win.

"I didn't really aim, to be honest. I just shot it on net," Giroux said.

Left winger Scott Hartnell had the other two goals for Philadelphia (36-25-7). The Flyers overcame an early 2-0 deficit to beat the defending Stanley Cup champions and remain in fourth place in the Eastern Conference.

Center Andrew Shaw and defenseman Duncan Keith had goals for the Blackhawks (39-15-15).

Flyers goalie Ray Emery made 23 saves to beat his former team. He was 17-1 for Chicago last season.

"It was a tough start getting behind against a good team, but the boys came back hard and did a real good job responding," Emery said. "It's a good measuring stick for the guys."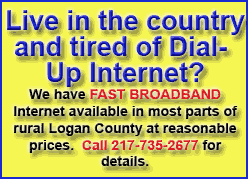 Shaw and Keith scored 82 seconds apart in the opening four minutes to give the Blackhawks a 2-0 lead.

Chicago took advantage of a turnover by center Brayden Schenn and two former Flyers set up the goal. Left winger Patrick Sharp fed center Michal Handzus, who passed to Shaw for the goal into an open net as Emery reacted slowly.

Keith then ripped a slap shot from the point that hit Emery and trickled between his legs for his first goal in 31 games.

"I think we did a lot of good things tonight. But definitely really frustrating the way we gave that point up," Keith said. "They got a lucky bounce and then they were able to get another one. Pretty even game for the most part. We had a lot of chances, but so did they.

"At the end of the day, we would've obviously liked to get the win in overtime, or at least get it to a shootout when we have possession with about 10 seconds left."

The Flyers answered with a lucky-bounce goal by Hartnell less than two minutes later. Hartnell tried to center a pass from behind the net, but the puck hit a Blackhawks player and went in.

After the Flyers failed to score on consecutive power plays, Hartnell scored his 18th goal to tie it at 2 late in the first period.

Giroux hustled to get a loose puck behind the net and found Hartnell in the high slot. Hartnell's shot sailed over Raanta's glove into the top corner.

"They're a good team and they score a lot of goals, but we did a good job coming back," Giroux said. "We knew we had to keep playing our game. We knew we were playing one of the best teams in the league, but we want to be a good team, too."

The Flyers hit a post four times on five power plays and five times during the night.

"We didn't quit," Flyers center Sean Couturier said. "It was two little mistakes that they capitalized on so early in the game. We knew we could come back. We're a pretty confident team right now. We can score goals. We knew it would be a long game left and we came back."

Chicago has lost four of five games on the road and are 4-5-1 since the Olympic break. They were 31-1-6 when scoring first before this loss.

"It was a tough ending, a pretty entertaining game," Blackhawks coach Joel Quenneville said. "We had a good second period and we had a good third. It was a pretty intense game."

NOTES: The Blackhawks beat the Flyers 7-2 in Chicago on Dec. 11 in their other meeting. ... Chicago LW Brandon Saad did not play because of an upper-body injury. ... Eleven of Philadelphia's final 14 games are against teams that currently hold a playoff spot. ... Flyers G Ray Emery started his first game since Feb. 8 and saw his first action since replacing G Steve Mason in a loss to San Jose on Feb. 27. ... Flyers RW Zac Rinaldo and Blackhawks D Sheldon Brookbank dropped the gloves in the second period for a brief bout between heavyweights. Rinaldo landed a few more punches at first before Brookbank got the last ones.
[© 2014 Thomson Reuters. All rights reserved.]
Copyright 2014 Reuters. All rights reserved. This material may not be published, broadcast, rewritten or redistributed.