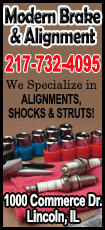 New York Mets: Niese, Jon
LHP Jon Niese flew back to New York City for an MRI on his left shoulder. The test came back negative, and Niese plans to resume throwing this week. He could miss Opening Day, but should not skip more than one regular-season start.

New York Mets: Syndergaard, Noah

RHP Noah Syndergaard was optioned to minor league camp March 18 after a spring that saw him post a 5.19 ERA in four games. As with RHP Matt Harvey two years ago and RHP Zack Wheeler last summer, the demotion of Syndergaard was a foregone conclusion due to financial and service-time considerations. Syndergaard is in line to make his big-league debut around June.

"The message was: 'We'll see you soon,' basically," he said after his demotion. "That's all they said. It's a good thing to hear."

New York Mets: Lannan, John

LHP John Lannan is a strong bet to make the major league bullpen, particularly with LHP Jon Niese injured. By carrying Lannan, the Mets would not only have a second lefty in the bullpen to compliment Scott Rice, but they also would insure themselves against a lingering Niese injury. Lannan was pitching primarily in the rotation this spring.
New York Mets: Flores, Wilmer

INF Wilmer Flores will receive significant time at shortstop at Triple-A Las Vegas, assuming he does not make the major league team, according to manager Terry Collins. Before this spring, Flores had not played shortstop regularly since 2011, but he started several games there in recent weeks. The Mets want to continue using him at shortstop and second base after he spent much of the past two years at third.

New York Mets: Tejada, Ruben

SS Ruben Tejada struggled all spring long, and through March 18, he had more errors (four) than hits (three). Regardless, GM Sandy Alderson reiterated his stance that the Mets are not serious suitors for free agent SS Stephen Drew.

New York Mets: Davis, Ike

1B Ike Davis had not played in a Grapefruit League game in three weeks, but could appear in one as soon as Thursday. Davis, who is battling sore calves, was receiving at-bats in minor league games, though he was not running the bases.

New York Mets: Duda, Lucas

1B Lucas Duda was out of Grapefruit League action since the first week of games, but could return as soon as Thursday. Duda is recovering from a strained left hamstring.

Washington Nationals: Ramos, Wilson

C Wilson Ramos has been swinging a hot bat throughout spring. He was batting .385 (one homer, 11 RBIs) in his first nine games. Even better, he struck out just once in 26 at-bats.

Washington Nationals: Zimmerman, Ryan

3B Ryan Zimmerman is hitting well in Florida. He is batting .333 with one homer and three RBIs in nine games, with three of his eight hits going for extra bases.

Washington Nationals: Detwiler, Ross

LHP Ross Detwiler is not going to be the team's No. 5 starter, Nationals manager Matt Williams said. The skipper said the team is going to use Detwiler out of the bullpen to begin the season.

Philadelphia Phillies: Hill, Koyie

C Koyie Hill, already re-assigned to the Washington Nationals minor league camp, was traded to the Philadelphia Phillies, reportedly for a player to be named later or cash. The 35-year-old was battling for a back-up spot, but the Nationals already have at least three catchers there.

Miami Marlins: Turner, Jacob

RHP Jacob Turner bolstered his bid for a rotation spot with another solid start March 18. He allowed a run on two hits and struck out three in five innings. He also issued three walks.
Miami Marlins: Yelich, Christian

OF Christian Yelich will be in the Miami Marlins' Opening Day lineup. The only question is whether he starts the season in left field or center field. Yelich played mostly left field last year, but the Marlins are looking at him as an option to play center. Marcell Ozuna is the team's desired center fielder, but he was off to a slow start this spring, batting .135 through March 18.

"We talked about it all spring, just making sure those guys are more comfortable playing any position," manager Mike Redmond said. "Who knows what's going to happen if we need to move guys around in games, if somebody gets banged up we need guys playing multiple positions."

Miami Marlins: Ozuna, Marcell

OF Marcell Ozuna is the team's desired center fielder, but he was off to a slow start this spring, batting .135 through March 18. It is possible he could open the season in the minors.

Ozuna missed the final two months of last season after having surgery to repair a torn ligament and a fractured bone in his left thumb. He was 5-for-37 with 12 strikeouts this spring through March 18. Four of his hits were doubles.

Miami Marlins: Furcal, Rafael

2B Rafael Furcal, who tweaked his left hamstring March 10, returned to action March 15 but left that game after a couple of innings when the hamstring tightened. He hit in the cage March 17 but was not running.

"It's getting later in camp and he doesn't have a lot of at bats," manager Mike Redmond said. "At the same time, too, he's played a long time. He knows what it takes for him."

Miami Marlins: Heaney, Andrew

LHP Andrew Heaney, Miami's top pitching prospect, was reassigned to minor league camp March 17 after an impressive stint. He allowed two runs in 7 2/3 innings in three games for the Marlins. He is expected to open the season at Double-A Jacksonville.
Miami Marlins: Dobbs, Greg

INF Greg Dobbs did not play March 12-18 because of a quad injury and sore lower back. The timetable for his return was uncertain.

Miami Marlins: Lucas, Ed

INF Ed Lucas did not play March 14-18 as he continued to rehab his injured left hamstring. He might appear in a minor league game as soon as March 20.

Washington Nationals: Fister, Doug

RHP Doug Fister threw two innings in an intrasquad game Monday and felt fine. He had not pitched in a game (elbow inflammation) for about two weeks, but the team is going to keep an eye on him to see how he recovers.

Washington Nationals: Mattheus, Ryan

RHP Ryan Mattheus pitched in the intrasquad game and threw well. He had not pitched in a game all spring due to costochondritis (chest discomfort)t.

Atlanta Braves: Freeman, Freddie

1B Freddie Freeman suffered a bruised thumb on his glove hand when he tried to snag a line drive March 16 against the New York Yankees. He was expected to be out a few days. Freeman missed the All-Star Game last year because of a jammed thumb on the same hand.

Atlanta Braves: Doumit, Ryan

C/OF Ryan Doumit took a foul tip off his bare right hand while catching against the New York Yankees on March 16. X-rays came back negative and he was diagnosed with a bruised right middle finger. Doumit was only expected to be sidelined a few days.

Atlanta Braves: Wood, Alex

LHP Alex Wood, likely the Braves' No. 2 starter at the start of the season, allowed only two hits over five scoreless innings against Houston on March 17. He struck out six and walked one. The only run the 2012 second-round draft choice had allowed in 14 innings this spring was unearned and he had 12 strikeouts to two walks.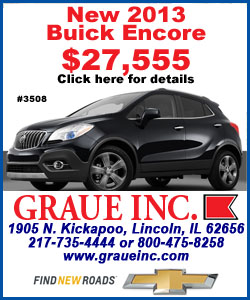 Atlanta Braves: Pastornicky, Tyler

2B Tyler Pastornicky, who had ACL surgery on his right knee last August, played in a minor league spring game March 16 and was expected to have his first game action with the Braves on March 21. Pastornicky isn't expected to be ready to begin the season in Atlanta, opening up a potential roster spot for veteran INF Tyler Greene.

Atlanta Braves: Gattis, Evan

C Evan Gattis, now the regular behind the plate with the departure of free agent Brian McCann, had surgery in October to remove a bone chip from his right knee. Gattis made more starts in left field (47) than as a catcher (38) while hitting 21 homers as a rookie last year, but was progressing defensively this spring.

Philadelphia Phillies: Lee, Cliff

LHP Cliff Lee was named Opening Day starter. It is Lee's first Opening Day nod as a member of the Phillies and this second of his career. Lee started the opener for the Cleveland Indians in 2009. This spring, Lee has a 2.63 ERA in four starts. He pitched five shutout innings against the Boston Red Sox on March 15. "I look forward to it," Lee said. "I'm ready to go. It's coming on us pretty quick. It's two weeks away, so I'm ready to go."

Philadelphia Phillies: Howard, Ryan

1B Ryan Howard hit his first home run of the spring in a 6-5 loss to the Pittsburgh Pirates on March 14. Howard was hitting .243 with three extra-base hits and 15 strikeouts in his first 13 games of the exhibition season.

Philadelphia Phillies: Ruf, Darin

1B/LF Darin Ruf was hitting .222 through the first three weeks of the exhibition season but has two home runs, two doubles and is tied with Marlon Byrd for the most total bases (18) in 17 spring games. Ruf is not a lock for the Opening Day roster, but could work himself into spelling both Ryan Howard and Domonic Brown off the bench in 2014.

Philadelphia Phillies: Utley, Chase

2B Chase Utley does not have an extra-base hit through three weeks of Grapefruit League play. Utley is hitting .188 (6-for-32) with five strikeouts and one walk in 12 games.

Philadelphia Phillies: Papelbon, Jonathan

RHP Jonathan Papelbon allowed two runs on three hits — all with two outs — in the Phillies' 5-0 loss to the Pirates on March 16. Papelbon's fastball topped out at 92 mph. "Stuff wise I thought he was OK," pitching coach Bob McClure said. "His location is still a little rusty.

[© 2014 Thomson Reuters. All rights reserved.]
Copyright 2014 Reuters. All rights reserved. This material may not be published, broadcast, rewritten or redistributed.