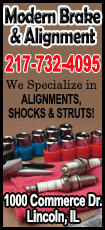 The first one mentioned is Pistol Prep Academy. Annette Chapman, president and CEO, has been at 114 SW Arch St. a little over a year.

Chapman is a hunting and gun enthusiast. She was raised in a family of outdoorsmen and at the age of 7 was given instruction in gun safety and began shooting. Later that year she began shooting in youth competitions. Today, she has taken her childhood passion and applied it to her career.

Chapman holds a number of certificates. Many of these are under the guidelines of the National Rifle Association curriculum. She traveled to Missouri two years ago to earn her certification as an NRA instructor. The instructor level is completed in layers as different courses are completed and passed.

There are quite a number of gun courses being offered at Pistol Prep Academy, from Basic Pistol Safety all the way up to Illinois' new concealed carry instruction.

Basic Pistol is for non-shooters or novices wanting to learn how to shoot a gun. This is an eight-hour class and everything is provided, including .22-caliber pistols and the ammunition. Chapman has chosen the .22 for its lesser recoil and the simplicity of an entry-level gun.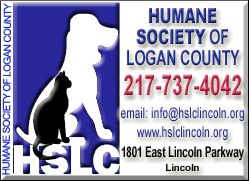 The day begins in the classroom and winds up on the shooting range. More often than not, Chapman uses the ratio of one student with one instructor, but her maximum is two students and one instructor. Expert opinion is also shared on what type of gun may be a match with different shooters' needs.
Chapman is also an NRA-certified Refuse To Be A Victim instructor. She traveled to Arkansas to earn this certification. This course does not involve gun use. At this seminar students receive instruction on how to protect themselves from today's criminal. They learn how a criminal thinks, home and phone safety, automobile and travel security, and much more. Her next goal is to complete her certification in Personal Protection Outside the Home.
Currently, Chapman has been giving her classroom instruction in Atlanta and then traveling to Big Oaks Hunting Paradise near Hartsburg for the gun range portion. She commented that Wayne Conrady, owner of Big Oaks Hunting Paradise, was very cooperative in leasing her space for classes to get her started.
This leads us to the soon-to-be-built business. In an odd way, many pieces of the puzzle simply fell into place.
Chapman approached the Atlanta City Council about the possibility of them building a shooting range, with her being able to lease space as needed for range instruction.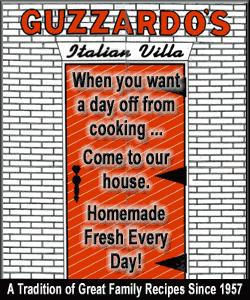 Atlanta's chief of police, Jim Pinney, stated that the range would be a great benefit for him and his officers to stay proficient in their firearms training. So from some round-table discussions among the parties, a new business is being developed.
It will be a 14-lane firing range built under the guidelines of the NRA. Many suggestions have also been given by Pinney and Chapman. It will be north of North Greens Golf Course on property already owned by the city of Atlanta.
The city public works department will construct the project. The berm will be built from dirt recovered from the golf course ponds that were dredged last year. Plans include covered metal pavilions for the shooters to work under, protecting them from direct sun and foul weather.
This will not be a public-access firing range. While other police agencies are welcome to lease space, even they will have to have a certified instructor on-site and meet other requirements as well.
Only certified instructors will be allowed to lease space. This will also be a fenced and locked facility. Pinney will be the range monitor.
In an interview with Mayor Fred Finchum, who is excited to be able to offer this unique service in Atlanta, he said: "Something like this will bring visitors to our town, and when they come for one purpose, oftentimes they spend money in our other businesses. This increases our sales tax revenues. And that is putting money back in city coffers."
Finchum noted that by leasing out the gun range, this will also be additional income for the city.
Chapman will be happy to be able to go from classroom to range all in the city of Atlanta.
For more information, visit www.pistolprepacademy.com.
[By ROY LOGAN]