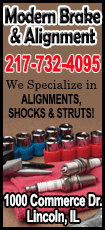 The all-cash transaction for one of the most powerful oil and metals desks on Wall Street is expected to close in the third quarter, JPMorgan said in a statement.

In documents circulated to potential buyers last year, JPMorgan had valued its physical commodity business at $3.3 billion, with an annual income of $750 million. JPMorgan paid nearly $2 billion to buy the largest part of the business from RBS in 2010.

JPMorgan decided to sell its multibillion-dollar physical commodities division last year because of rising regulatory and political pressure, and so it could concentrate on the bank's core business of lending.

"Our goal from the outset was to find a buyer that was interested in preserving the value of JPMorgan's physical business," said Blythe Masters, head of JPMorgan's global commodities business.

JPMorgan said it would still provide traditional banking activities in commodities markets, including financial products and the vaulting and trading of precious metals.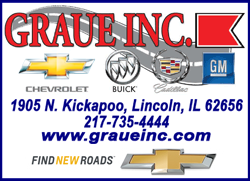 It gave no further details of what exactly would be included in the transaction, but a source close to the matter said the bank's metal brokerage business including its London Metal Exchange (LME) ring dealing team would remain with JPMorgan.

However its Henry Bath metals warehousing unit was included in the deal, the source added.

JPMorgan also has sizeable power, natural gas and carbon trading desks, largely operating from London, as well as owning power plants.

FATE OF JPMORGAN EMPLOYEES

The fate of JPMorgan's Masters was too early to tell, the source said, adding that she and her management team had been primarily focused on achieving the sale.

Others in the commodities units were waiting to hear about their future.

"It will be interesting to see whether Mercuria will want to keep us on or not, and whether they will attempt to move our desks to Geneva," one trader with the bank said.

"Most of us want to stay here (in London), so I suspect a drive to move us to Geneva would equate to a reduction of our power and gas trading desks," the trader added.

Many other banks, including Deutsche Bank <DBKGn.DE>, Bank of America Merrill Lynch <BAC.N> and Barclays <BARC.L>, have recently scaled back or shut down their power, gas and carbon trading desks, citing unfavorable banking regulation as the main reason.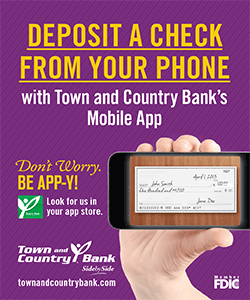 In February, Reuters reported that Mercuria, led by two former Goldman Sachs <GS.N> executives Marco Dunand and Daniel Jaeggi, became the front-runner to buy the physical commodities unit, one of the most powerful oil and metals desks on Wall Street.
EXCLUSIVE TALKS

The bank went into exclusive talks with Mercuria in February. In the weeks before that, the trade house had been competing with Australian bank Macquarie Group <MQG.AX> and private equity manager Blackstone Group LP <BX.N> to buy JPMorgan's unit, sources had said.

Private and lightly regulated trading houses have benefited most from a major retreat by banks from commodities trading over the past two years.

Companies such as Glencore <GLEN.L> and Russian oil major Rosneft hired whole teams of traders from banks such as Morgan Stanley <MS.N> but Mercuria will become the first trading house to absorb an entire physical division from a bank.

Following the news on Wednesday, Democratic U.S. Senator Sherrod Brown, who has been a staunch critic of Wall Street's physical commodity activities, renewed his call for U.S. regulators to clamp down on banks' ownership of metals warehouses, oil pipelines and other commodity assets.

"Today's news is a welcome development, but this does not let regulators off the hook," Brown said in a statement.

"The Fed, CFTC, and others must enact robust reforms to Wall Street's physical commodities activities and do more to protect end users and consumers of aluminum and other materials."

(Reporting by Chris Peters, Dmitry Zhdannikov and Ron Bousso; Additional reporting by Susan Thomas, Veronica Brown and Henning Gloystein in London and Josephine Mason in New York; editing by Anna Willard and Lisa Shumaker)
[© 2014 Thomson Reuters. All rights reserved.]
Copyright 2014 Reuters. All rights reserved. This material may not be published, broadcast, rewritten or redistributed.