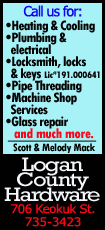 "Given Russia's recent actions that violate the sovereignty and territorial integrity of Ukraine, including its support of the illegal referendum for Crimean separation, we strongly urge you to terminate these contracts," a bipartisan group of five lawmakers from the House of Representatives wrote in a letter to U.S. Defense Secretary Chuck Hagel on Wednesday.

Most of the five signatories represent districts that are home to some major U.S. defense contractors.

In an unusual program, the Pentagon has been buying Russian Mi-17 helicopters from Rosoboronexport to equip U.S.-backed Afghan security forces who are used to operating Russian-made equipment.

In November, under congressional pressure, the Pentagon said it was canceling plans to buy any additional Mi-17 aircraft, but that action did not affect contracts already under way.

There was no immediate comment on the lawmakers' letter from the Pentagon or a spokesman for Rosoboronexport.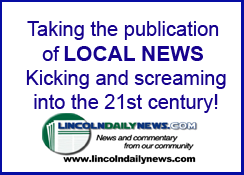 Reuters reported in August that the Pentagon had opened a criminal investigation of the Army aviation unit that oversees the contracts for buying new Russian helicopters and overhauling older ones.

The criminal probe was ongoing, sources familiar with the matter said this week. No charges have been filed.

Earlier this week, U.S. President Barack Obama announced sanctions on several Russian and Ukrainian officials. He expanded the scope of that presidential order to permit the freezing of assets of individuals who "operate in the arms or related materiel sector in Russia."

Obama had not yet exercised that authority to impose sanctions on anyone in Russia's arms sector.

Under the current contract awarded in June, the Pentagon is paying Rosoboronexport $572 million for 30 Mi-17s and related parts and services.

Six of the 30 had been delivered, and the remaining aircraft were scheduled to be delivered at the rate of three each month, a Pentagon spokeswoman said.

Both Republican and Democratic lawmakers had said they opposed the program because Rosoboronexport also sells weapons to the government of Syrian President Bashar Assad, who has been involved in a bloody, three-year civil war against anti-government rebels.

The Pentagon staunchly defended the Mi-17 program as the fastest way to equip the Afghan National Security Forces' Special Mission Wing to conduct counter-terrorism and counter-narcotics missions, with a year-end deadline looming for the end of the NATO combat mission.

"While we are pleased to see that future business with Rosoboronexport is terminated, we firmly believe that given Russia's recent escalation of the crisis in Ukraine, current contracts with the Russian arms dealer must be terminated as well," the lawmakers wrote to Hagel.

The letter was signed by Republican Kay Granger of Texas; Connecticut Democrats Rosa DeLauro and Elizabeth Esty; James Moran of Virginia, and Keith Ellison of Minnesota.

(Additional reporting by Patricia Zengerle and David Alexander; editing by G Crosse and Amanda Kwan)
[© 2014 Thomson Reuters. All rights reserved.]
Copyright 2014 Reuters. All rights reserved. This material may not be published, broadcast, rewritten or redistributed.