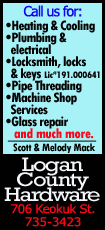 But after celebrating a 4-0 win over the Central Division-leading St. Louis Blues, and coach Joel Quenneville's 700th career win (the third coach in NHL history to do so), the Blackhawks were hit with very bad news.

Right winger and scoring leader Patrick Kane will likely be lost for at least the next three weeks with a lower-body injury, believed to be a sprained MCL.

"It's definitely a huge loss for us," Quenneville said. "He's a special player and we'll have to work our way through it, knowing what he brings our team."

Quenneville hedged on whether Kane could be lost for the remainder of the regular season or also the playoffs.

"This season, you could argue about the season, but are you talking about the regular season or playoffs? We'll see," Quenneville said.

Kane suffered the injury in the second period on what Quenneville called a "freak play." Kane leads the Blackhawks with 68 points, including being tied for the team goal-scoring lead with left winger Patrick Sharp (29 goals apiece).

"It's hard to pick up the slack for a guy like Patrick Kane, but as a team, guys will step up and play some bigger minutes," said forward Ben Smith, who scored one of Chicago's four goals. "We're definitely capable of that, but it has to be a group effort."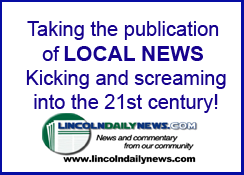 The Blackhawks will likely replace Kane by committee, Quenneville said.

"Absolutely, whether it's the power play or the quality or quantity of the ice time they absorb, everybody's going to get a little bit more," he said. "I still think that four-line rotation that makes us consistent a lot of games is something we'll have to exaggerate as we go along here."

With Winnipeg defeating Colorado 5-4 in overtime Wednesday, Chicago moved back into second place in the Central Division with 95 points. The Blackhawks (40-15-15) are six points behind St. Louis, which suffered only its second shutout loss of the season. Colorado fell to third with 94 points.

Not only did the Blackhawks prevent the Blues (47-15-7) from clinching their third consecutive playoff appearance and 38th in franchise history, they finally beat St. Louis after three losses this season.

"We've been up and down the last month or two, and it's time for us to make our push and hopefully this is the start of it," Smith said.

The teams have one more regular-season meeting April 6 in Chicago. There is a good possibility they could also meet in the Western Conference playoffs.

"That would be exciting, it would be fun," said center Andrew Shaw, who also scored a goal for the Blackhawks. "(The Blues are) a great team and you have to give them a lot of credit. They've been hot lately and we just needed this game to get our confidence going again."

While it was just the fifth win in their last 11 games, the Blackhawks' inspired play brought back shades of last season's dominating team that won it all, a sharp contrast to a club that seemed to be searching for an identity or its old spark the last several weeks.

"We needed to come out with a big game," Shaw said. "We knew what these guys were going to bring. We matched that intensity and just kept working and working throughout all three periods."

Added Quenneville, "I thought we played the right way from start to finish, arguably one of our best games all year, very complete in all areas and contributions across the board. ... It was an excellent contribution from everybody."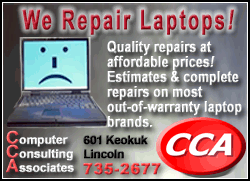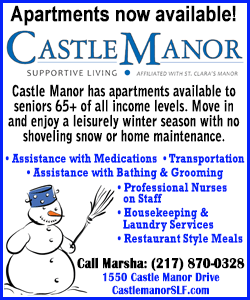 As for his milestone 700th win, Quenneville was his typical subdued self.
"It was a good win," he said. "I'll take any kind of win, but I certainly liked everything about how we went about tonight's game. It was a real solid team victory for us and something we've been trying to do against these guys all year."
Late in one of the most inspired defensive periods the Blackhawks played this season, it was appropriate that defenseman Duncan Keith scored the first goal of the game (and his fifth of the season) on the power play 19:05 into the game.

Chicago made it 2-0 at the 15:35 mark of the second period as Shaw tipped in a slap shot from just inside the blue line by defenseman Nick Leddy. It was Shaw's 18th goal of the season.

Center Marcus Kruger scored his seventh goal of the season at 5:20 of the third period, followed by Smith's 10th goal of the season on the power play at 7:35.

Blues coach Ken Hitchcock pulled starting goaltender Ryan Miller after Smith's goal and replaced him with Brian Elliott. It was Miller's first regulation loss (7-1-1) since coming to St. Louis in a seven-player trade with the Buffalo Sabres on Feb. 28.

It was only the second loss in regulation for the Blues in their past 11 games (8-2-1).

"This is March, not December and January or the middle of the season," Hitchcock said of the Blackhawks. "They're cranking it up to another level. They competed hard on every puck break from start to finish. We had control early and they took it from us, so good on them. You don't throw (a game like Wednesday's) away, you learn from it."

Chicago goalie Corey Crawford (27-12-10) turned in another excellent performance, stopping all 23 of St. Louis' shots. Miller stopped 23 of 27 shots, while Elliott stopped all three he faced.

"It was just a poor effort by us," Blues defenseman Barret Jackman said. "They outplayed us the entire game in all areas of the game and we let them tonight. We didn't come out with the hard start we needed and they did. They competed and came at us the entire game."

The Blackhawks increased their all-time record against St. Louis to 139-109-35-7.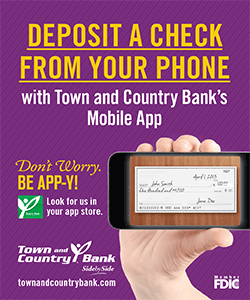 NOTES: The attendance was 21,640. ... Blackhawks C Michal Handzus was honored pregame for his 1,000th career NHL appearance. He was given a sterling silver hockey stick, a plaque and a photo collage, among other items. Handzus turned 37 on March 11. ... The Blackhawks announced that they have agreed to terms with LW Brandon Mashinter on a two-year contract extension through the end of the 2015-16 season. Mashinter was acquired from the New York Rangers on Dec. 6, and has 11 goals and 12 assists in 34 games with the Blackhawks' AHL Rockford (Ill.) affiliate. ... The Blues fell to 8-1-1 in March, while Chicago improved to 5-3-1. ... The Blackhawks' Joel Quenneville earned 307 of his 700 career coaching victories with the Blues from 1997-2004. He remains St. Louis' winningest coach.
[© 2014 Thomson Reuters. All rights reserved.]
Copyright 2014 Reuters. All rights reserved. This material may not be published, broadcast, rewritten or redistributed.