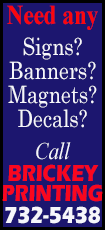 The 21-year-old Dane scored his third goal in seven NHL games to spark the Canucks to a 2-0 win over the equally offense-challenged Nashville Predators on Wednesday night at Rogers Arena.

All three of Jensen's goals have come on quick wrist shots from the slot.

"Henrik (Sedin) did a great job of getting the puck over to me," Jensen said of the pass he took from his center. "I try to work on my shot as much as possible every day.

"If you have a good release, you can score from further out and from harder places."

Defenseman Alex Edler, with a hard one-timer from the point on a power play, made it 2-0 at 7:14 of the third period, 1:13 after Jensen's opening goal.

Canucks goalie Eddie Lack stopped 30 shots for his fourth shutout of the season. Carter Hutton stopped 20 of 22 shots in the Nashville net.

Jensen's arrival from AHL Utica on March 7 rejuvenated Sedin and left winger Alex Burrows.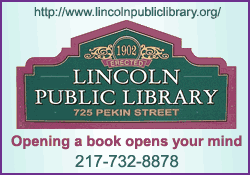 Burrows, who missed 32 games this season due to two serious injuries, hadn't scored in 35 games before Jensen joined the top line. Now he has five goals and four assists for nine points in his past six games.

Sedin, with two helpers on Wednesday, is 1-5-6 in his past six games.

"For a young guy, his positioning both with and without the puck is very good," Canucks coach John Tortorella said. "He understands the game and positioning, he's ahead of schedule, for sure."

Both teams, with their playoff hopes fading by the day, were tired and played like it.

Heading into the game, Vancouver had the NHL's second-worst offense (2.2 goals a game), and Nashville had the fifth-worst (2.38).

The Predators (29-31-10) were playing for the second night in a row and the fourth time in six days. The Canucks (32-30-10) had a back-to-back of their own Sunday and Monday, then flew back from Florida to make it three games in four nights.

Tortorella correctly anticipated a grinding, dull affair.

"The first goal wins, I figured it would be that kind of a game," he said.

Lack was making his 12th consecutive start in goal for the Canucks. His play has been uneven since Roberto Luongo was traded to the Florida Panthers nine games ago, but he was solid — he didn't need to be spectacular — on Wednesday.

"Low-scoring games, high-scoring games, you never know what to expect," Lack said. "But I didn't want to let a goal in."

The Canucks' penalty kill, which until January arrived was tops in the league, was down to 12th heading into the game, thanks to the PK allowing 24 goals in 95 power plays (a 72.6 success rate) beginning with six power-play goals by the Anaheim Ducks on Jan. 15.

However, Vancouver's penalty kill went 4-for-4 against Nashville.

Mathematically, both clubs are still in the hunt for the postseason, but realistically, neither has much of a chance.

One online oddsmaker, sportsclubstats.com, gives the Canucks a 1.3 percent chance of joining the Stanley Cup tournament, the Predators a 0.3 percent chance.

Nashville is 4-8-2 its past 14 games, and the slump seemed to weigh heavy on defenseman Shea Weber, the club's captain.

"Our offense has gone dry now, and that's frustrating," Weber said. "We need to score goals when it counts, and that's not working right now.

"I have no idea what's gone wrong.

"We talk about it, we say we need to do all these things we want to do, but until we go out and do it, it means nothing."

NOTES: Predators C Paul Gaustad went down awkwardly under Canucks D Alex Edler 12:18 into the first period and left the game with an upper-body injury. ... Nashville D Shea Weber, with 44 points overall and 9-22-31 his last 39 games, is one of four defensemen to lead his team in scoring. The Preds are 12-1-2 when Weber scores. ... Weber is the only player in the NHL to have more than 100 hits, 100 blocked shots and 10 goals. ... Canucks LW Alex Burrows left the game briefly after receiving a vicious slash to the wrist from Weber on the goal by RW Nicklas Jensen. Burrows retreated to the dressing room for treatment but returned to play a few more shifts. ... Canucks D Chris Tanev is done for the season (barring a playoff run) after blocking a shot with his hand at Tampa Bay on Monday.
[© 2014 Thomson Reuters. All rights reserved.]
Copyright 2014 Reuters. All rights reserved. This material may not be published, broadcast, rewritten or redistributed.