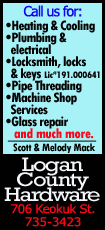 Baltimore Orioles: Schoop, Jonathan
INF Jonathan Schoop was expected to begin 2014 at Triple-A Norfolk and get regular playing time to dust off any rust following an injury-plagued 2013. However, the versatile infielder is playing his way into the club's immediate plans. And with the uncertainty surrounding 3B Manny Machado's knee and his availability for early April unclear, Schoop may land a starting job with the Orioles. A shortstop by trade, Schoop's future in Baltimore is likely at second base. He has played some shortstop in spring training, but if he were to make the Opening Day roster, it would be at second base, with Ryan Flaherty shifting to third base to fill in until Machado returns. Upon Machado's return, the Orioles could return Schoop to the minors, or use Flaherty in a super utility role, having him sharing time with Schoop at second base.

Baltimore Orioles: Tillman, Chris

RHP Chris Tillman will start Opening Day for the Orioles, manager Buck Showalter announced. Tillman becomes the fifth Opening Day starter in as many years, and he earned the start with his growth over the past two seasons. After an inconsistent start to 2012, Tillman grew by leaps and bounds by 2013, becoming the Orioles' top starter and earning an All-Star nod last July.

Baltimore Orioles: Lough, David

OF David Lough battled stiffness in his neck and concussion symptoms and was shut down for a stretch. The likely regular left fielder was sent to see a neurologist and was battling some related dizziness. He was impressing club officials and his teammates in games. If he is unable to start the regular season, a group of players is in camp to take the playing time.
Boston Red Sox: Sizemore, Grady

OF Grady Sizemore continues to make a compelling case for being named the Red Sox's Opening Day center fielder, although a decision likely won't be rendered until the final days of spring training. The biggest issue: Can the Sox rely on him to play every day after he missed the past two seasons with various injuries, including microfracture surgery on both knees. Even Sizemore can't make any guarantees.

Sizemore was holding up well this spring, exhibiting no signs of being limited and even flashing the skills that once made him the league's most dynamic center fielder. On March 17, for instance, he notched a double and two singles and made two spectacular catches. Sizemore is competing with rookie CF Jackie Bradley Jr., and with the Sox already slated to have a platoon in left field with Jonny Gomes and Daniel Nava, there isn't a place on the roster for both Sizemore and Bradley unless a trade is made.

Boston Red Sox: Peavy, Jake

RHP Jake Peavy missed a few days earlier in spring training after accidently splitting his left index finger with a fishing knife. Lately, though, he was focused on a different kind of split-finger. Peavy unveiled a new split-fingered fastball this spring, a pitch that he says was inspired by RHP Koji Uehara, who helped him develop the grip. Uehara's split was effective enough last season that he was as dominant as any closer in history. "It's not going to be Koji Uehara's split-finger, don't get me wrong, by any means," Peavy said. "Why would you not try to see if you can expand your game? It's something I felt like we're going to use a good bit and have as a weapon." Peavy is slated to start the Red Sox's fourth game of the season, the home opener April 4 against the Milwaukee Brewers.

Boston Red Sox: Ross, David

C David Ross will play more often than the usual backup catcher, according to Red Sox manager John Farrell, who values the veteran's ability to frame pitches, call a game and communicate well with pitchers. Over the past five seasons, Ross leads the majors with a 3.29 catcher's ERA, and last October, he took over as the starter, supplanting Jarrod Saltalamacchia midway through the World Series. Still, barring injury, it is unlikely Ross will find his name in the lineup more than a few times a week, especially with primary C A.J. Pierzynski having played more games behind the plate than any active major league catcher (1,678). Ross understands his role, having spent most of his career playing second fiddle. "I've been a backup before," Ross said. "I know how to give way to the starter."

Boston Red Sox: Doubront, Felix

LHP Felix Doubront was cruising through spring training, at least until a March 18 beating by the Yankees. Doubront allowed seven earned runs on 10 hits and three walks in 3 2/3 innings, struggling with his release point and command. "He probably didn't have as much finish to his pitches as we've seen in his first couple of outings," manager John Farrell said. "Quite possibly, we're into that part of camp where he's battling through a little bit of a dead arm which is completely normal and expected. But we got him up to 80 pitches, which is in line for the progression we're trying to get him to." Doubront is slated to start the third game of the season, April 3 in Baltimore.
Boston Red Sox: Middlebrooks, Will

3B Will Middlebrooks remains in the Red Sox's plans despite his disappointing 2013 season. The team wasn't aggressive in trying to re-sign Stephen Drew, leaving Xander Bogaerts as the shortstop and Middlebrooks as the projected Opening Day third baseman. And Farrell continues to express confidence in Middlebrooks, even though the 25-year-old's defense has been shaky at times throughout spring training.

"I talked to Pedey (second baseman Dustin Pedroia), all these guys in here and they said, 'We've all been through it, we've all struggled,'" said Middlebrooks, who recently dealt with a hyperextended right middle finger that wasn't expected to keep him from being ready for the season. "At this level, it's going to happen at one point or another."

New York Yankees: Ellsbury, Jacoby

OF Jacoby Ellsbury, the Yankees' new $155 million center fielder, was injury-prone throughout his career with the Red Sox. Thus, he took no chances when he felt a right calf strain during camp, sitting out a second straight Grapefruit League game March 18 against his former Boston teammates. He wasn't expected to play until March 21 at the earliest. "Just something I want 100 percent before I step on the field," Ellsbury said. "It's not one of those things where I try it on the field and see how it is. I'll know when I'm on that field that it's already 100 percent."

Baltimore Orioles: Britton, Zach

LHP Zach Britton was impressive on the mound in his attempt to win a 25-man roster spot, but he was not resting on his arm. Britton offered to make a spring road trip recently to serve as a designated hitter. Britton, who has a home run on his big league record as a hitter, is one of the better hitters among the Baltimore pitchers.

Baltimore Orioles: Matusz, Brian

LHP Brian Matusz continued to work long innings as if he is a starter, and his performance was solid. The former top prospect struggled as a starter in 2011 and 2012, and he was moved to the bullpen, where he thrived late in 2012 and again in 2013. Matusz, who threw 60 pitches in five innings March 18, could strike the interest of clubs in need of an affordable young starter with upside. Otherwise, he is likely headed back to the bullpen where he would be the club's top lefty in relief.

Baltimore Orioles: Peguero, Francisco

OF Francisco Peguero is likely to open the season on the disabled list, having been shut down due to a strained right wrist. Peguero would have needed to impress to make the 25-man roster, as it was in a tight outfield competition and he is out of options. Through six spring games, he was 4-for-15.

Baltimore Orioles: Escalona, Edgmer

RHP Edgmer Escalona might open the regular season on the disabled list after being shut down due to shoulder inflammation. Escalona is out of options and likely won't throw until the end of March.

New York Yankees: Pineda, Michael

RHP Michael Pineda emerged as the clear front-runner for the Yankees' No. 5 starting job with an impressive spring after missing the past two seasons following right shoulder surgery. The 25-year-old, acquired from Seattle in 2012, allowed no runs and struck out five in 4 1/3 innings (60 pitches) in a March 18 start against Boston. He tossed nine scoreless innings in his first three outings. "It doesn't look like a guy that's coming back from a serious injury," manager Joe Girardi said. "I think he's getting stronger when he goes out. I think his command was better today — a lot better than the other day. Another good step for him."
New York Yankees: Sabathia, CC

LHP CC Sabathia had to go all the way to Panama to rediscover his mojo after an alarming start this spring. He tossed five no-hit innings against Miami on March 16 in the second game of the Yankees' visit to retired closer Mariano Rivera's native country. Sabathia, who admitted that he "sucked" in his previous outing, retired 15 of the 16 Marlins he faced. "As critical as I was of myself last time, I don't want to get too excited about pitching well," Sabathia said. "It is still spring training and I'm still working on stuff. I was just frustrated last week. This feels good, to go out and put this behind me. I have two starts left. I'll be ready for April 1."

Toronto Blue Jays: Hutchison, Drew

RHP Drew Hutchison came to spring training as a candidate for the fifth spot in the Toronto Blue Jays' rotation.

He will leave as the No. 2 starter, barring the unforeseen in the final days of camp.

Hutchison earned the spot by the way he pitched. Now that he is fully recovered from Tommy John surgery that cut short a promising start to the 2012 season, the 23-year-old is showing why the Blue Jays liked his potential.

Hutchison's performance enabled the Jays to drop the struggling Brandon Morrow into the fifth spot in the rotation. That will give the presumptive No. 2 starter one more spring training start to prepare for his first start of the season April 4, the home opener against the New York Yankees.

Baltimore Orioles: Yoon, Suk-min

RHP Suk-min Yoon was optioned to Triple-A Norfolk and likely will open the season in the Tides' rotation. He didn't obtain a work visa until mid-March, and after the signing of RHP Ubaldo Jiminez, the likelihood that Yoon would break camp with the Orioles decreased significantly.

Baltimore Orioles: Clevenger, Steve

C Steve Clevenger has the inside track on the backup catcher's role. C Johnny Monell was optioned to Triple-A Norfolk, opening Clevenger's path as the clear-cut favorite for the job, barring an outside acquisition.

Baltimore Orioles: Wieters, Matt

C Matt Wieters (sprained right ankle) was hurt March 11, and he finally returned to Grapefruit League action March 19. He was batting .316 through seven spring games.

Toronto Blue Jays: Morrow, Brandon

RHP Brandon Morrow, who was presumed to be the No. 2 starter in the rotation when spring training opened, was dropped to No. 5, which means he will start the home opener against the New York Yankees on April 4. Morrow's schedule was adjusted due to the change, and he threw 3 2/3 innings (63 pitches) in a minor league game March 18, allowing four hits, two runs and two walks while striking out two.

Morrow was limited to 10 starts last season because of an entrapped radial nerve. The move allows Morrow one more spring start to prepare for the season, but that was only one reason for the decision. The other was performance. He was not particularly sharp in his first outings of spring training, while RHP Drew Hutchison was probably the team's best starter during that time.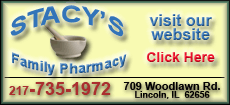 Toronto Blue Jays: Bautista, Jose

RF Jose Bautista hit two home runs and drove in four runs March 19 in Toronto's 11-6 win over the Philadelphia Phillies. The 2-for-4 outing boosted his batting average to .361 and gave him five home runs and 11 RBIs. Bautista's health is important to the Blue Jays. His 2013 season was cut short by a hip injury, and a wrist injury ended his 2012 season prematurely.

Toronto Blue Jays: Cabrera, Melky

LF Melky Cabrera, who was hampered last season by a non-malignant tumor in his spine, is enjoying a strong spring training, both in the outfield and at the plate. He made some running catches that were out of the question last year. He went 3-for-3 against the Detroit Tigers on March 18 in an 18-4 loss, then went 2-for-2 with two RBIs on March 19 in an 11-6 win over the Philadelphia Phillies to give him a .422 spring average with eight RBIs. Cabrera fouled a ball off the area of his right ankle before hitting a single in his second at-bat March 19 and was replaced by a pinch runner. Cabrera said he was fine. Manager John Gibbons said removing Cabrera was just a precaution.

Toronto Blue Jays: Romero, Ricky

LHP Ricky Romero saw his chances of returning to the rotation end after he allowed the Detroit Tigers three runs, five walks and three hits in 2 2/3 innings on March 18. The Blue Jays lost the game 18-4. In his three previous games, he had a 1.29 ERA. Romero, who spent most of the 2013 season in the minors and was in camp as a non-roster player, was reassigned to the minor league camp March 19. "We feel for the guy," manager John Gibbons said. "It's not just looking at results. As much work as the kid's putting in, things like that — the battles he's going through, mentally — you root for him. You root for him extra hard. But we're encouraged. We're positive after this camp. He may look at it differently, but we feel positive with what he accomplished this spring."

Toronto Blue Jays: Jenkins, Chad

RHP Chad Jenkins was optioned to Triple-A Buffalo, but it is likely he and his sinker will return to the majors sometime this season. He did well in his stints with Toronto the past two seasons, and he did nothing to hurt his chances during spring training. He has an unusual grip on his sinker in that his fingers don't touch a seam. The result is what is called a "dry spitter" because of the movement that is created. "It doesn't look flashy," Jenkins said. "Nobody gets excited when I come in to pitch. I don't hit 95 (mph), but I've learned how to control the sinker, and my action gets a little better and better all the time."

"He doesn't get the credit he deserves," manager John Gibbons said. "But he's going to pitch in the big leagues for a long time, I believe. He's got that go-to pitch, it's a ground-ball pitch. It's a reliable pitch, it's in the zone and it's got late life."

Toronto Blue Jays: Wagner, Neil

RHP Neil Wagner had options left, so that meant he received an early demotion during spring training because there are others in a stacked bullpen who were out of options. He is likely to see major league action before long after proving he belonged following a call-up from Triple-A Buffalo last season. "I know I belong at this level whether it's to start the season here or not," Wagner said before he was assigned to Buffalo. "It's a tough bullpen to crack." Added manager John Gibbons: "He deserves to be pitching in the big leagues. The way we're set up now, we've got a few guys that are out of options, really good pitchers. Sometimes having an option works against you."

Toronto Blue Jays: Goins, Ryan

2B Ryan Goins looked fine defensively playing both second base and shortstop during spring training, but his hitting was lacking. He broke out March 19 with a 3-for-4 game, including a triple and an RBI against the Philadelphia Phillies. In the process, he boosted his spring batting average to .209. "He needed that," manager John Gibbons said. "He hadn't gotten a lot of hits, but he had hit some balls hard."

Toronto Blue Jays: McGowan, Dustin

RHP Dustin McGowan, who missed a scheduled start when he came down with a flu virus, returned to action March 13. He threw two shutout innings against the Astros, lowering his spring ERA to 6.75.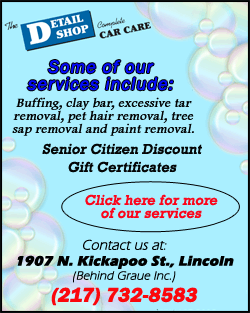 Tampa Bay Rays: Balfour, Grant

RHP Grant Balfour said he pretty much needs the adrenaline of the regular season atmosphere to get his velocity up to his usual standards. The closer was clocked at 90-91 mph during his March 19 minor league outing, consistent with his work earlier in the spring. In past years, he said he starts the season topping out at around 94 mph. "Nothing against being out here, but it is tough to get the adrenaline going," he said. "With all the emotion, it'll kick into gear in another 10 days and I'll be right around there."

Tampa Bay Rays: Oviedo, Juan Carlos

RHP Juan Carlos Oviedo is expected to play a key role in the bullpen but is now "probably a longshot" to be on the opening day roster after not reporting until March 15 due to a visa delay, according to manager Joe Maddon. Oviedo had been throwing, but the Rays are moving cautiously since he has not pitched in the majors since September 2011 and is coming back from Tommy John elbow surgery. He likely will not pitch in an exhibition until March 22.

Tampa Bay Rays: Moore, Matt

LHP Matt Moore is having another inconsistent spring, though the Rays are not as concerned since he did so last year and started the season 8-0. Moore is in the process of simplifying his mechanics, and the initial returns were mixed. He showed increased velocity (10 pitches 96 mph or better and a sharp curve) in a March 18 exhibition, but also walked six in less than five innings. Manager Joe Maddon called "a great step forward" saying the stuff was Moore's best since his 2011 playoffs start and the command will improve.

Toronto Blue Jays: Stroman, Marcus

RHP Marcus Stroman, a 22-year-old non-roster player, was reassigned to minor league camp after allowing six hits and seven runs in one-third of an inning in Toronto's 18-4 loss to Detroit on March 18. "We really like what he did at this camp," manager John Gibbons said. "Just go down and polish it up. He was kind of the odd man out. He had trouble throwing strikes (against the Tigers), and he has to do that."

Toronto Blue Jays: Happ, J.A.

LHP J.A. Happ returned to pitch in a minor league game March 14, his first outing in 11 days after he rested a sore back. He appears set to open the season as the No. 4 starter. "Yeah, I'm a big Happ fan, and I think he's going to have a heck of a year for us," manager John Gibbons said. "All indications the other day were his back is fine, he threw very well. That was a big question. Now, if his back flares up, it could be a different story." Happ said: "I felt normal out there, which is really nice. It's definitely a step in the right direction."

Happ's return to Grapefruit League action was not so impressive. He said his back felt fine but his control was poor as he walked four and allowed three hits and three runs in 2 2/3 innings against the Philadelphia Phillies on March 19.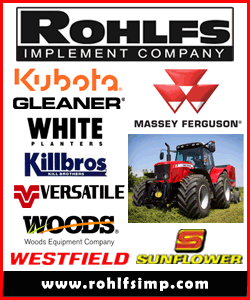 New York Yankees: Teixeira, Mark

1B Mark Teixeira believes his surgically repaired right wrist, which limited him to 15 games last season, passed every test this spring. "No problems. I haven't had any problems all spring," Teixeira said. "I feel good, I feel really good. I told you guys, I feel really good about my wrist. I feel like it's getting stronger and it will continue getting stronger all year. And that's the exciting part. It's not like this is as good as it's going to get. It'll keep getting stronger all year."

Tampa Bay Rays: Bedard, Erik

LHP Erik Bedard made a solid case to win the Rays No. 5 starter's job — a temporary opening until the expected return of RHP Jeremy Hellickson from elbow surgery on or around June 1. But Bedard said if he doesn't win the job, he likely will exercise the March 31 opt-out clause in his minor league contract rather than accept an assignment to Triple-A, noting the wave of injuries to pitchers going through baseball. "Every day it seems like a starter goes down," Bedard said. "So there's a lot of opportunities out there if I'm not on the team."

Tampa Bay Rays: Myers, Wil

OF Wil Myers was not worried about his slow start to the spring, hitting .154 with four singles through March 17, but Rays manager Joe Maddon had some concerns given this is Myers first full big-league season. So Maddon, using a regular-season slump-busting tactic, moved Myers into the leadoff spot on March 18, and it worked as Myers doubled his first three times up, then homered to lead off the March 19 game. "I know it's spring training but we're getting to the end and I want him to feel good about himself going into the season," Maddon said.

Baltimore Orioles: Santana, Johan

LHP Johan Santana (left shoulder surgery in April 2012) threw 25 pitches off flat ground in mid-April. He said he envisions a scenario where he could join the club by late June.

Cincinnati Reds: Chapman, Aroldis

LHP Aroldis Chapman sustained facial fractures when he was struck in the face by a line drive Wednesday.

In an exhibition game at Surprise, Ariz., a ball hit by Kansas City Royals catcher Salvador caught the pitcher above the left eye.

Chapman was carried off the field on a stretcher, and he was taken to a local hospital. The Reds later announced that Chapman had broken bones in his nose and near his left eye, and that he was being hospitalized overnight for observation. "He never lost consciousness," Cincinnati manager Bryan Price told MLB.com. "He was able to communicate. He was able to move his hands, his feet, his legs. I'm not a doctor. I don't want to go much further than that. It got him pretty flush just above the left eye is what it looks like."

New York Yankees: Johnson, Kelly

3B Kelly Johnson will start out the season as the primary replacement for suspended 3B Alex Rodriguez, even though he played only 16 previous games at the hot corner in his big-league career. The converted second baseman is taking a crash course every day during spring training with infield coach Mick Kelleher, according to the New York Daily News. "I think he's going to do a good job," manager Joe Girardi said of Johnson. "I've liked what he's done. I don't really have a lot of concerns about it."
New York Yankees: Banuelos, Manny

LHP Manny Banuelos, a former top prospect working his way back from Tommy John surgery, was optioned to minor league camp March 16, but he is shooting for a call-up to the Yankees at some point this season. "I think I'm going to make it if I stay healthy," Banuelos said. "I think it's the best thing. Like they say, I've got to make progress. ... It's about time and about comfort. Go to the minor leagues — I don't know if I'll start in Double-A or Triple-A, whatever, just keep pitching. Get all my pitches to where I can help the team."

Toronto Blue Jays: Janssen, Casey

RHP Casey Janssen (sore right shoulder) had yet to pitch in a spring training game when he threw batting practice March 18. He was scheduled for his first game action of the spring March 21 against the Phillies. "All in all, good to get on a mound, good to get a little bit of adrenaline going, and most importantly, it's good to feel good," said Janssen, who had 34 saves last season. Manager John Gibbons said Janssen came out of the session feeling great and that he likely would be used three or four times before the season opens March 31 at Tampa Bay.

Philadelphia Phillies: Rollins, Jimmy

SS Jimmy Rollins responded rather defiantly to a report that indicated the team might listen to trade offers for the veteran. ESPN The Magazine reported that the Phillies might be interested in going in a different direction at the position and would be willing to shop the 35-year-old Rollins, who says he is not anticipating a deal.

"Because I can't be traded," Rollins told MLB.com on March 19. "It doesn't matter. I don't care which way it is tried to be twisted or said, or if it is exactly how it was said, or even if it was said, I can't be traded. It doesn't matter. If I was tradeable it may have weight because that means I could be moving soon. But I am not tradeable and so it doesn't matter."

Rollins told CSNPhilly.com that he would not waive his no-trade clause. He also has the right to veto any trade.

Ayala, Luis

RHP Luis Ayala was granted his release by the Nationals, and he hopes to catch on with another team this season. After the veteran signed a minor league contract with Washington in early February, his performance on the mound was up and down during spring training. A long shot to land the final spot in the Nationals' bullpen, Ayala asked the team to let him go.

"I don't want to go to Triple-A," he said, according to The Washington Post. "I'm going to go home and keep training, see what happens this week, see if I have a chance with another team. I appreciate the opportunity, but that's baseball. These things happen."

[© 2014 Thomson Reuters. All rights reserved.]
Copyright 2014 Reuters. All rights reserved. This material may not be published, broadcast, rewritten or redistributed.