Gov. Quinn announces $20 million for construction projects in central Illinois
Includes work in Christian, Logan, Montgomery and Sangamon counties

Send a link to a friend Share
[March 19, 2014] SPRINGFIELD — Last week Gov. Pat Quinn announced capital investments of more than $20 million for construction projects in Christian, Logan, Montgomery and Sangamon counties as part of his Illinois Jobs Now! capital construction program. The projects are part of Quinn's agenda to create jobs and drive Illinois' economy forward.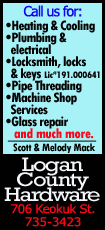 "Our investments will make it safer and more convenient for motorists traveling through central Illinois, plus protect our investment in higher education," Quinn said. "The projects will also employ a number of construction workers, which will drive the local economy forward."

"This is a much-needed investment in central Illinois infrastructure that will create good-paying jobs and lead to greater transportation efficiency for area residents," said state Sen. Andy Manar, D-Bunker Hill. "Investments in infrastructure drive growth, spur job creation and lead to greater efficiency and productivity. I want to thank Gov. Quinn for recognizing these needs."

The projects will be managed by the Illinois Department of Transportation except where noted.
Interstate 72 will receive major milling, resurfacing and bridge repair work from just east of Interstate 55 to just east of Overpass Road east of Springfield. R.A. Cullinan & Son, a division of United Contractors Midwest Inc. of Tremont, was the lowest of three bidders with a quote of $14,775,158.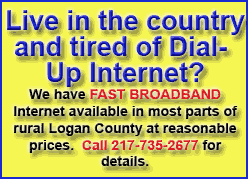 Wabash Avenue in Springfield from west of Robbins Road to MacArthur Boulevard, a distance of 2.15 miles, will be resurfaced and receive new medians, traffic signal improvements, sidewalk ramps and pavement striping. P.H. Broughton & Sons Inc. of Springfield was the lowest of three bidders at $3,579,414.

Five bridges along Interstate 55 in Logan, Montgomery and Sangamon counties will be cleaned and painted for $1,267,000 by Civil Coatings and Construction Inc. of Valparaiso, Ind., the lowest of five bidders.

Interstate 55 frontage roads in Montgomery County will receive surface treatment for $187,098 by Litchfield Bituminous Corp. of Hillsboro, the lowest of five bidders.

The exterior of SIU School of Medicine Building 913 in Springfield will be upgraded for $165,000 by R.L. Vollintine Construction Inc. of Springfield, the lowest of four bidders. The work includes roof replacement; curb, driveway and sidewalk repair; concrete repair; repainting; tuck-pointing; and handrail replacement.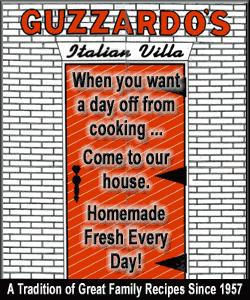 The decks and parapets of various bridges in Christian, Logan and Montgomery counties will be sealed for $146,129 by All States Painting Inc. of Alexander, the lowest of five bidders.

Mount Auburn Road in Christian County from 8.5 miles south of the Sangamon County line to 3 miles north of Taylorville will receive surface treatment. The lowest of four bidders was Illinois Valley Paving, a division of United Contractors Midwest of Springfield, with a quote of $139,913.
"There is no question central Illinois is in desperate need of jobs and infrastructure improvements," said state Sen. Sam McCann, R-Carlinville. "Construction projects like these are a step toward bringing more jobs to the region while improving travel for residents and visitors."
"Gov. Quinn's announcement of more than $20 million for area road projects is certainly welcome news," said state Rep. Raymond Poe, R-Springfield. "The announced improvements will go a long way towards addressing needed upgrades to aging bridge infrastructure, as well as provide additional safety measures for area drivers. I commend the governor for releasing these funds."
The projects are part of the governor's $31 billion Illinois Jobs Now, which will support more than 439,000 jobs over six years. Illinois Jobs Now is the largest capital construction program in Illinois history and one of the largest capital construction programs in the nation.
[Text from file received from the Illinois governor's office]