Lincoln Historic Preservation Commission considers plaque designs and ordinance details

Send a link to a friend Share
[March 20, 2014] The Lincoln Historic Preservation Commission met Tuesday evening in the city council chambers. Several items were carried over from the February session, and two new items were brought up.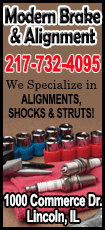 Two examples of landmark plaques were passed around, one bearing the image of a historic building in black and white with an explanation of the building's history. The second plaque was a metal oval that denotes historic designation, a design that is currently used in Lincoln.

The commission members seemed to prefer that the building represented on the first plaque design be in color rather than black and white. The members also decided to offer both options to a historic building owner, although the final form of the plaque still needs some additional work.

In addition, a unique logo for the Historic Preservation Commission still needs to be designed. It will be placed on the final design of the plaque.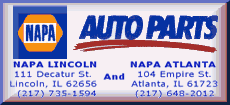 The commission is still in favor of presenting a workshop for homeowners toward the end of April or first part of May. The workshop would be on a Saturday morning and would feature speakers who could assist owners of historic buildings with historical research on their building. The workshop would also include assistance to owners in applying for historic designation and offer ideas from building owners who have restored their property to those owners planning a restoration.
The final business of the meeting included suggestions by John Lebegue, Lincoln building and safety director. He suggested that a historic building owner who proposes a cosmetic or like-kind repair to a building would not have to go to the full commission for review.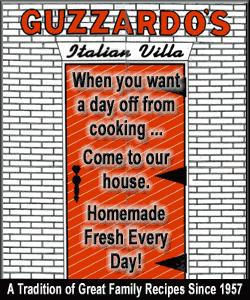 Lebegue, citing his experience as commissioner of building and zoning of the village of Riverside, suggested that this type of repair could be introduced to a subcommittee composed of only three members of the preservation commission. A unanimous vote of the three would be necessary to approve the like-kind change. This type of subcommittee would also be appropriate with a change to the notice of hearing time. It was suggested that 48 hours would be sufficient. The Lincoln city attorney would be consulted on this matter. Major repairs or changes would still have to appear before the entire commission. It was thought that the subcommittee would streamline the approval process for minor repairs.
Lebegue also brought up the time period for the commission to give their decision to a building owner on a proposed change. Currently, the commission has 35 days to announce a decision on an "Application of Appropriateness." It was thought that the 35-day timeline in some instances would not be feasible due to meeting timing. The commission decided that the wording should be changed to "as soon as possible but not more than 60 days." This change in the historic preservation ordinance would be vetted by the Lincoln city attorney, Blinn Bates, before the change is made.
[By CURT FOX]