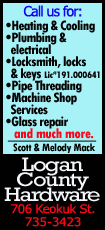 While other data on Thursday showed home sales at a 1-1/2 year low in February, the tight stock of houses on the market that has constrained sales eased for a second straight month, opening the door wider to would-be homeowners.

"Much of the weakness that we have seen is weather-related and what we are seeing now as the impact dissipates is a much brighter outlook for the U.S. economy," said Millan Mulraine, deputy chief economist at TD Securities in New York.

Initial claims for state unemployment aid increased 5,000 to a seasonally adjusted 320,000 last week, the Labor Department said. The rise, which was smaller than economists had expected, kept claims close to the three-month low hit in the prior week.

A four-week moving average of new claims, which cuts volatility to provide a better gauge of underlying conditions, hit its lowest level in more than three months.

Federal Reserve Chair Janet Yellen on Wednesday said the unusually cold and snowy winter played a big role in disrupting economic activity, and she suggested a rebound was coming.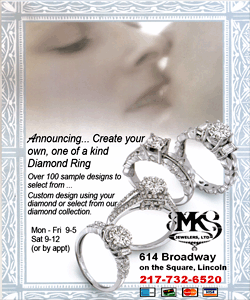 The latest batch of data added to a recent run that has hinted that a bounce back may be building.

Stocks on Wall Street pushed higher on the data, while prices for U.S. government debt fell marginally. The dollar rose against a basket of currencies.

Last week's claims data covered the period for the government's March nonfarm payrolls survey. Claims fell between the February and March survey periods, suggesting the survey will point to further improvement in job growth this month.

"The recent level of claims seems to be pointing to a reduction in layoffs and possibly a very strong March employment report. It also points to a decline in the unemployment rate," said Joel Naroff, chief economist at Naroff Economic Advisors in Holland, Pennsylvania. The government will issue its March employment report on April 4.

MID-ATLANTIC FACTORIES HUM

In a separate report, the Philadelphia Federal Reserve Bank said its business activity index rebounded to 9.0 in March from -6.3 in February. Any reading above zero indicates expansion in the region's manufacturing.

The report, which covers eastern Pennsylvania, southern New Jersey and Delaware, showed a rebound in new and unfilled orders at factories in the region. Shipments also bounced back, but inventories fell. Employers opted to increase hours for existing workers rather than expand payrolls.

"The underlying trend in manufacturing activity has not changed significantly despite volatility at the start of the year, and we continue to expect a pickup in manufacturing activity growth in 2014," said Cooper Howes, an economist at Barclays in New York.
Though sales of previously owned homes fell again in February there is optimism they will pick up as better weather returns.

The National Association of Realtors said existing home sales slipped 0.4 percent to an annual rate of 4.60 million units. That was the lowest level since July 2012.

While the weather has hampered sales, a run-up in mortgage rates and prices has also taken a toll.

In addition, a dearth of listed properties has given buyers few options. But last month the supply rose, reaching 5.2 months' worth, the highest in nearly a year.

"Sales are being impacted by lower inventory levels, rising prices and interest rates," said Bill Banfield, vice president at Quicken Loans in Detroit. "With improving weather conditions and a drop in interest rates in January, I expect to see more buyers and sellers in the coming months."

The 30-year fixed mortgage rate has dropped from a peak of 4.49 percent in September to about 4.30 percent in February, but it is still a full percentage point higher than it was a year ago.

The median price for a previously owned home rose 9.1 percent in February from a year earlier.

(Reporting by Lucia Mutikani; additional reporting by Margaret Chadbourn and Rodrigo Campos; editing Andrea Ricci)
[© 2014 Thomson Reuters. All rights reserved.]
Copyright 2014 Reuters. All rights reserved. This material may not be published, broadcast, rewritten or redistributed.