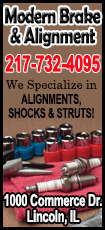 Right winger Brent Burns scored his 20th goal of the season by redirecting center Joe Thornton's feed past Anaheim goaltender Frederik Anderson at 16:01 of the third period to send the Sharks to a 3-2 win over the Ducks at SAP Center on Thursday.

San Jose trailed Anaheim by 13 points Jan. 16, but has gone 17-6-1 while the Ducks have slipped to 9-10-2. The Sharks lead the Ducks by two points, and have played one more game.

"This was something we've had our eye on for a while," Sharks forward Tommy Wingels said. "Now that we've got a grasp of it we can't look back."

The Ducks lost three of four to San Jose, but have a game April 9 at home against the Sharks to try and get one back.

"We have a game in hand and we get the (Florida) Panthers on Sunday," Anaheim right winger Corey Perry said. "It's not over until the last game of the season has been played. We're still pushing to get that No. 1 seed."
On the game-winning goal, Thornton spotted Burns and completed the connection with lightning-quick efficiency.

"It's so easy to play with him," Thornton said. "He just goes. He's just the beast out there. No one can handle his size and speed. It just forces you to try to keep up with him."

Burns knew his job on the play was to get into a position where Thornton could find him.

"He shot toward the middle for me and I was lucky to get a stick on it," Burns said.

Thornton's 11th goal of the season, a rebound of a Burns drive, tied it at 2 8:11 into the third period after Anaheim erased an early 1-0 deficit with a pair of goals.

"It was one of those plays, shoot low and if it doesn't go in hopefully you get a rebound," Burns said. "He made a great play finishing it."

Andersen took the blame for both of San Jose's third-period goals.

"Those were two bad rebounds that went right to their sticks," he said. "I should be able to handle those."

One-time Sharks forward Teemu Selanne was credited with a go-ahead goal 1:43 into the third period when he got his stick on a loose puck Perry directed toward the San Jose goal after center Ryan Getzlaf stripped winger Martin Havlat.

"It was even all game and they get the bounce and we don't get the bounce," Ducks coach Bruce Boudreau said. "That's the way it goes. It was a tough game but that's what happens when two good teams go at it and fight tooth and nail."
Anaheim snapped an 0-for-23 drought on the power play to gain the equalizer after the Sharks converted a power play in the first. Just three seconds into San Jose defenseman Marc-Edouard Vlasic's interference penalty, center Mathieu Perreault scored his 15th goal at 17:40 to make it 1-1.

Anaheim left winger Patrick Maroon's screen of Antti Niemi allowed Perry's shot to bounce off the San Jose goalie to the slot where Perreault had a half-open net to fill.

San Jose left winger Patrick Marleau one timed a shot that deflected off the right shoulder of Andersen and into the top corner of the net at 13:54 of the first period to open the scoring with his 29th goal.

"You realize how big the game was for both teams, obviously playing at home we feel it's important to win these games," Burns said.

NOTES: The Oilers recalled RW Tyler Pitlick from the AHL. It was his second call-up of the season. He scored a goal and injured his knee in the last one. ... RW Jordan Eberle will be out for a game or two after hurting his knee in Edmonton's 5-1 win over Nashville on Tuesday. ... The Sabres moved Cody Hodgson back to center after he scored just two goals in 17 games. ... The Sabres have dressed a total of 43 different players this season, tying the franchise record set in 1991. ... With goalie Michal Neuvirth still not ready to return from his injury, Buffalo gave Matt Hackett his first start of the season. It was the fourth starting goalie in as many games for the slumping Sabres. ... Oilers RW Nail Yakupov is still out with a sore ankle, but he is expected back soon.

[© 2014 Thomson Reuters. All rights reserved.]
Copyright 2014 Reuters. All rights reserved. This material may not be published, broadcast, rewritten or redistributed.