Mexico, Japan and Puerto Rico have all hosted the first games of the new season in the past 15 years and this weekend it is the turn of Australia, which last witnessed live major league baseball a century ago.

The Sydney Cricket Ground, the storied temple of Australia's favorite sport, has been transformed into a ballpark and sell-out crowds of 40,000 are expected to watch the National League West rivals duke it out in games on Saturday and Sunday.

Duke it out they might literally if their meeting in June last year is anything to go by — a game marred by an ugly bench-clearing brawl that led to suspensions for eight players.

The players and coaches, perhaps aware of their ambassadorial role, have all made the right noises this week about a new season being a clean sheet.

"Everybody knows what happened last year but it's a new year and we're just going to go out and compete," Wade Miley, the D-Backs starting pitcher on Saturday, said on Friday.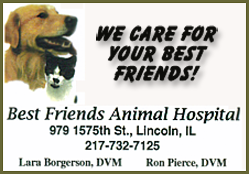 "If things get heated, they get heated but nobody's going out there looking for anything like that.

"We're just going to go out and play nine innings twice and (may) the best team win."

In Saturday's opener, Dodgers ace southpaw Clayton Kershaw will make his first start since signing the richest ever contract for a pitcher in January.

Kershaw, who now earns $30 million a season, has won the National League Cy Young award for two of the last three years and finished the 2013 campaign with a major-leagues leading ERA of 1.83.

SPRING TRAINING

There have been some concerns among Dodgers fans about his form in spring training but he brushed those aside.

"That's over now so that doesn't really matter anymore," he said.

"Now, it helps me to simplify it, just win, and that's what I'm trying to do."

Miley got his chance due to the misfortune of Patrick Corbin, who was scheduled to start the game but suffered a partial tear of his ulnar collateral ligament last weekend and looks likely to be ruled out for the season.

"I'm looking forward to the opportunity, it sucks what happened to Pat and everything," said Miley, who conquered his fear of flying to get to Australia.

"I'm just going to come out here tomorrow night like it's any other start and hope for the best."

The Dodgers are expecting the Diamondbacks to give them nothing for free and manager Don Mattingly summed up his feelings about the toughness of the opposing team in his assessment of first baseman Paul Goldschmidt.

"He's kind of gotten to be a beast," Mattingly said. "Hard to deal with, tough to pitch to. He's really killed us.

"He's just getting to be a tough and tougher out. We treat him with a lot of respect."

The big-budget Dodgers have raised expectations that they can go all the way to the Fall Classic this year after falling one step short last season.

If they are to reach a first World Series since 1988, beating their fierce divisional rivals in back-to-back games 7,500 miles away from home would not be a bad way to start.

(Editing by Ed Osmond)
[© 2014 Thomson Reuters. All rights reserved.]
Copyright 2014 Reuters. All rights reserved. This material may not be published, broadcast, rewritten or redistributed.