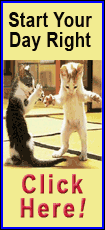 Game one recap
Daniel Dwyer tallied a career-high six RBIs as Illinois State scored 17 unanswered runs in a 17-3 victory over SIUE Tuesday afternoon at Roy E. Lee Field. Illinois State collected season highs in runs (17) and hits (19). Dwyer went 3 for 4 with one run scored, while Logan Leverett had a career-high four-hit effort. Sean Beesley reached base three times and scored three runs, Mike Hollenbeck added two hits and one RBI, Joe Kelch scored three runs, and Dennis Colon reached base three times and scored three runs in the win.
Brock Stewart (1-1) secured his first collegiate victory in relief. He worked 3.1 scoreless innings with a career-high six strikeouts and two walks. Mike Miller (0-1) allowed five runs, three earned, on six hits and suffered the loss.
SIUE scored three runs off Redbird starter Steve Heilenbach to jump to an early 3-0 lead. All three runs were earned off Heilenbach, who worked 1.2 innings with four walks for a no-decision.
Colon drew a one-out walk and stole second base to spark a three-run ISU third inning. Beesley followed with a single and promptly stole second base to put runners on second and third in the third inning. Dwyer followed with a two-run single and later scored on an RBI double from Hollenbeck.
The Redbirds added three more runs in the fourth inning, with Beesley tallying an RBI double and Dwyer adding a two-run single. Dwyer connected on a two-run single again in the sixth inning, his third straight frame with a two-run hit, to pace a five-run Illinois State fifth inning. Cody Voelker added a bases-loaded walk and Paul DeJong knocked a run-scoring single to advance the Illinois State lead to 11-3.
Illinois State scored four runs in the sixth inning, highlighted by Dylan Johnson's first career home run. The Redbirds capped the scoring with two runs in the seventh inning to make it 17-3.
Cam Verbeke and J.D. Learnard combined to fire two scoreless relief innings to finish the game. Learnard struck out three and Verbeke fanned one.
The Redbirds played error-free defense and the pitching staff accumulated 11 strikeouts in game one.
Game two recap
Illinois State rallied for three runs in the top of the seventh inning to defeat SIUE 6-5 in game two Tuesday.
Jeremy Rhoades (1-1) worked 1.2 scoreless innings, tallying three strikeouts, to earn his first victory this spring. Will Headean added three scoreless innings with four strikeouts to keep Illinois State in the game. For SIUE, P.J. Schuster (1-1) allowed three runs, two earned, in one inning of work to take the loss.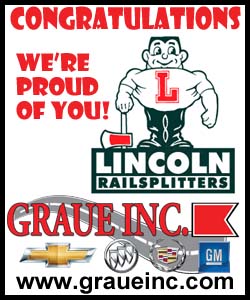 SIUE jumped to a 5-1 advantage after two innings to chase Illinois State starter Matt Lambert from the game. All five runs were earned off Lambert, who finished with a no-decision. The lone Redbird run was scored on Brian Rodemoyer's first collegiate home run.
Brock Stewart's RBI double made it 5-2 in the fourth inning, and ISU took advantage of two errors to cut the deficit to two, 5-3, after five innings.
The first two Cougars base runners reached off David Suarez to open the bottom of the sixth inning. After a sacrifice, Suarez was lifted for Rhoades. Rhoades then struck out Denton Reed and Nick Lombardo to end the threat.
Illinois State rallied for three runs off Schuster in the final inning. Paul DeJong opened the frame with his second home run of the season, a towering shot that cleared the left-field fence to make it 5-4. Hollenbeck reached on the third error in the game by Chase Green. Hollenbeck was removed from the game for pinch runner Jack Czeszewski. Joe Kelch grounded out to third, advancing Czeszewski into scoring position with one out. Czeszewski then took third base on a wild pitch. Logan Leverett, who had four hits in game one, ripped an RBI double to tie the game 5-5. Rodemoyer followed with an RBI single to give Illinois State the lead for good.
Rhoades allowed one base runner in the bottom of the inning but struck out Skyler Geissinger to end the game.
The Redbirds begin Missouri Valley Conference play Friday versus Bradley at Indiana State's Bob Warn Field. Game one is scheduled for a 1 p.m. first pitch.
____
[Text from news release received from Illinois State University]